The 10 Most Illegally Downloaded TV Shows Of 2016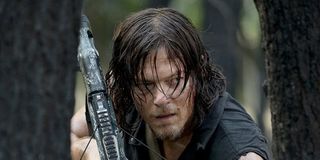 It's impossible to deny the fact that piracy websites have become incredibly popular and prominent over the years. They are simply a reality that content creators have to contend with. There are even entire online communities based upon people who receive their content from these alternative (and illegal) sources. It doesn't matter if you're looking for a video game, a movie, or a TV show; you can probably find it on a popular Torrent site.
With that in mind, this raises questions about which shows are more popular than others. Believe it or not, the data isn't very difficult to find online. Torrent Freak has even released a list of the top ten most popular series currently available on BitTorrent. Check out the list and let us know if your favorite shows are on the list. Now let's get the ball rolling with a reality series that recently made headlines for its popularity among BitTorrent users...
10. The Grand Tour
Earlier this month Amazon's The Grand Tour made headlines for its popularity within the online piracy community. While the scale of those reports now appears slightly exaggerated (the show has become the most illegally downloaded British series) that doesn't change the fact that The Grand Tour has handily cracked its way into the Top 10 most popular shows on BitTorrent. Beyond that, it's the only reality series present on this list, which is definitely an impressive distinction.
9. Suits
Coming in at number nine is the USA Network's legal dramedy, Suits. The long-running series centers on a man who cons his way into a high-profile law firm -- as well as the insane logistics required in order to maintain that secret. The series has maintained relatively consistent viewership over the course of its last six seasons, and its BitTorrent popularity suggests an even larger audience than the ratings would suggest. Not bad for a college dropout.
8. Lucifer
What happens when The Devil himself becomes dissatisfied with his life in the underworld and falls in love? That's the core question posed by FOX's Lucifer, and the show has become incredibly popular since its debut in 2015. Dramas centering on the supernatural and the otherworldly are nothing new in the realm of television, but Lucifer has apparently done enough to set itself apart and make it one of the most popular of the bunch. Who knew we would ever root for The Devil?
7. Vikings
The History Channel was never really known for its forays into the realm of scripted television, but that all changed in 2013 with the premiere of Vikings. A brutal and engaging look into the lives of the Nordic people, Vikings provides an unflinching view into a historical world that has very clearly resonated with BitTorrent users. We're not saying that we want to live like these characters, but they are an absolute blast to watch.
6. The Big Bang Theory
We live in an age completely defined by the prevalence of geek culture, and arguably no other modern series has epitomized that prevalence quite like CBS' The Big Bang Theory. The nerd-centric sitcom broke the mold when it premiered in 2007, and its popularity has persisted over the course of the last decade. Recent (albeit unsubstantiated) rumors have suggested that the show may not stay on the air too much longer, but we have a distinct feeling that the Sheldon spin-off will achieve the same level of popularity -- on BitTorrent or otherwise.
5. Arrow
Despite a series of ups and downs over the course of the last year, Oliver Queen's solo series managed to maintain a strong fan base on BitTorrent. Arrow has experienced a strong surge in quality as it has moved back to traditional vigilante action in its fifth season (and it shows no signs of slowing down) so the future looks brighter than ever for the Arrow-verse's darkest hero. Let this be a lesson to all superhero shows; play to your strengths, and the audience will notice.
4. The Flash
Barry Allen's solo series wasted no time becoming a fan-favorite DC series when it premiered in 2014, and The Flash has already sprinted its way into the comic book TV hall of fame. With that in mind, it comes as no surprise that The Flash has handily become the fourth most popular show on BitTorrent in 2016. The Arrow-verse's sophomore series has never failed to disappoint, and we cannot wait to see what 2017 brings us.
3. Westworld
After a series of delays and behind-the-scenes controversies, HBO's Westworld finally debuted earlier this year and took the world by storm. It's unquestionably the youngest series on this list, but the gripping sci-fi show has already earned its place as one of the most popular (and most pirated) shows from 2016. The show already has several years of content planned, so expect it to stay on this list for quite a while.
2. The Walking Dead
Although AMC's The Walking Dead is currently experiencing a relative ratings slump (by the show's standard, at least) the post-apocalyptic zombie series continues to be one of the most popular shows on BitTorrent. Season 7's first half has primarily served to set the table for the coming battle with Negan, and it seems highly probably that this popularity will become even more notable once the war has truly begun. It's going to be so brutal...
1. Game of Thrones
Here it is; the absolute reigning champion of pirated TV shows. Game of Thrones has become a complete and total phenomenon since it debuted on HBO in 2011, and it has since become known as one of the most consistently Torrented TV shows in recent memory. With George R.R. Martin's bloody fantasy series set to end after its eighth season, it seems entirely likely that this trend will continue for the next two years.
There you have it! Which of these series is your favorite to watch? Give us your thoughts in the comments section below so we can keep this conversation going!
Originally from Connecticut, Conner grew up in San Diego and graduated from Chapman University in 2014. He now lives in Los Angeles working in and around the entertainment industry and can mostly be found binging horror movies and chugging coffee.
Your Daily Blend of Entertainment News
Thank you for signing up to CinemaBlend. You will receive a verification email shortly.
There was a problem. Please refresh the page and try again.