The 10 Most Disappointing Cancellations Of 2016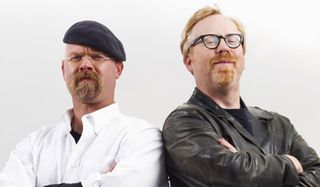 Every year, the major networks, the cable stations and even the streaming services opt to cancel at least a project or two. This past year saw a slew of shows get cancelled, from short-lived programs like Minority Report and Wicked City to shows that had been on the air for quite some time like Mike & Molly. All in all, 2016 said goodbye to a slew of prominent shows. Here are the ones we feel were the most disappointing, for a variety of reasons.
In addition, if you wanting to see how this season's shows are shaping out, check out our rundown of cancelled and renewed shows for the 2016-2017 TV season.
Person Of Interest, CBS
When Person of Interest first premiered on CBS, it was one of the network's most popular shows. Over time, it went from more of a basic procedural to an intriguing sci fi drama, and many fans enjoyed the change. However, the audience for the show kept falling a little bit, whether thanks to the new direction or the timeslot changes CBS kept implementing. Still, when the show was cancelled, it was disappointing, because the final season had fewer episodes. This led to a shortened season in the summertime, and a feeling that the story had been rushed. It was a bummer, for sure.
Marco Polo, Netflix
Marco Polo was not among Netflix's most highly-touted shows, but it was reportedly one of the most expensive, so it wasn't a huge shock when the network opted to cancel the show. Still, Netflix hasn't made a habit of cancelling any of its originals thus far, and the cancellation of Marco Polo sort of destroyed the romantic notion that Netflix is immune to the cancellations that plague other networks. Disappointing, but considering the budget, it was probably the right call.
Galavant, ABC
Galavant was always the little TV series that could. ABC was quick to admit that the quirky show mostly found an audience through secondary platforms like Hulu, and viewership was down during Season 2. Still, Galavant was one of the more unique shows on television in general, with a musical component that engaged fans at a higher level than many other shows. Fans loved Galavant, and it has certainly been missed this fall. Now we just have to wait and see if another niche musical with a small fanbase---Crazy Ex-Girlfriend---will be able to move forward.
Mythbusters, Discovery
There's no denying that Mythbusters had a good run. The show aired 15 seasons and 282 episodes before Discovery opted to cancel the series. Still, Mythbusters was a flagship series for Discovery, a huge success that had fans worldwide and it was still producing good content when Discovery opted to end the series. It was the end of an era when the show ended, and it will definitely be missed. No way that competition spinoff will bring about the same joy and excitement.
Blunt Talk, Starz
Starz has really worked to create a more interesting lineup of originals over the past several years. Major dramas include Power and Outlander, but it's comedic lineup took a hit a few days ago when the subscription cable network announced that Blunt Talk was cancelled after its second season. The quirky comedy had a great cast with Patrick Stewart, Jacki Weaver and more headlining, but it wasn't enough to keep the comedy around over the long haul. Still, we're more than a little sad the show won't get a third season.
The Grinder, Fox
Fred Savage has spent the majority of the last few years behind the camera, so when he decided to act again in The Grinder---and opposite Rob Lowe no less---it seemed like it would be a winning formula. It was, in fact, a winning formula, as the comedy brought the laughs, was well-scripted and was well-liked by the critics and audiences who tuned in. Unfortunately, not enough did tune in and the show was cancelled. Losing this series after only one season was devastating.
Agent Carter, ABC
The female-led Marvel series Agent Carter seemed to be a perfect fit, both because it aired in the winter gap when Agents of S.H.I.E.L.D. was off of the schedule and because it gave a popular Marvel character her own series. However, ratings were down when the show changed things up and moved to Los Angeles in Season 2, and ABC eventually cancelled the series. Maybe the move wasn't the best thing the series ever tried, but there are so many more stories from Peggy Carter's history we'd love to see. Losing her story before it truly felt finished was certainly in the realm of disappointment.
The Nightly Show With Larry Wilmore, Comedy Central
When Larry Wilmore first took over one of Comedy Central's talk slots, the future seemed bright. Wilmore was a name we knew that was getting his own chance to shine and it seemed as if Comedy Central was ushering in a new era. Unfortunately, it wasn't to be. While The Nightly Show occasionally had its moments, it was plagued with issues from the beginning, from dealing with a title change to tweaking panel format that viewers were never smitten with. It was unceremoniously cancelled on August 15, but is still a reminder of what could have been on the cable network.
Castle, ABC
For a long time it was presumed that Castle would be back this TV season, albeit with a few changes. After Stana Katic and others were fired, the show was reworking its contracts for one final season, but ABC nipped that idea in the bud. Instead, the long-running series was cancelled, and we really miss Rick Castle and co. On the bright side, at least we've been able to see Nathan Fillion on Modern Family and Jon Huertas over on This is Us.
Rectify, Sundance TV
Another under-watched series, Rectify ended after Season 4 on Sundance. While the cabler did allow the final season to air, and the show's creator said there is "no perfect ending" for the show's characters, it was still a bummer that this acclaimed series didn't get to end on its own terms. At least Season 4 was good.
Amazing Race & Top Chef superfan with a pinch of Disney fairy dust thrown in. If you've created a rom-com I've probably watched it.