Westworld Season 2: What We Know So Far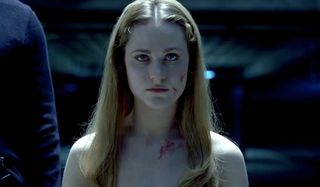 Westworld took a long time to come together over at HBO, but when it finally premiered, it blew audience's minds wide open and stuck a bunch of puzzle pieces in there. As a theme park where wild and debaucherous behavior is rampant, Westworld is a unique reflection of society's warped impulses, and as a hit HBO dramatic thriller, Westworld is also a unique reflection of humanity's foulness that's further wrapped up inside a bunch of tantalizing mysteries that kept the online community going crazy with speculation.
Season 2 will no doubt introduce a new assortment of enigmatic characters and storylines, and since it's right around the corner, we thought we'd lay out everything we now know about the new season, from the new trailers to the new worlds we'll soon step foot inside. (Metaphorically.) Hop aboard, and beware all malfunctioning hosts.
How Many Seasons Has Westworld Been Renewed For?
Currently, Westworld has only been renewed for one season by HBO. However, considering how massive the production on the series is, we wouldn't be particularly surprised if Westworld started getting early renewals or, potentially, even renewals for more than one season at once. We'll let you know as Westworld continues to move forward down the line.
We also know that the current arc for the overall story in Westworld means that the show needs to run for at least five or six seasons to go all of the places it wants to go. Basically, the showrunners and creative team have stated they already know how they want to end the series down the line, and HBO will need to renew it for some time to come in order to get to that end goal.
When Will Westworld Season 2 Air?
When Westworld was initially renewed, early reports indicated that Westworld might make it back into the schedule in late 2017 or in 2018. However, in more recent weeks, more outlets have been reporting 2018, which actually makes more sense. Because Westworld was not renewed for Season 2 until partway through Season 1, there wouldn't be enough time to write, film and then get the episodes through post-production in time for the drama to grab the same fall timeslot next year. But that's alright, as long as the final product justifies the time we'll have to wait, amiright?
In fact, Luke Hemsworth, who plays Stubbs on the series, has outright stated that we'll have to wait until 2018 simply because the creative team needs time to get the scripts together. Here's his exact wording:
We'll let you know as soon as Westworld Season 2 gets an exact premiere date from HBO, but, considering the subscription cable network often releases that information just a few short months out, it could be a while.
What Have We Seen So Far?
Really, we haven't "seen" anything from Westworld Season 2 so far. However, after the Season 1 finale aired, the website for the series changed up, revealing new information. This includes the fact that one popular Westworld character, Elsie, may not actually be dead. You can take a look at the footage over at the Westworld theme park site.
Where Will Westworld Season 2 Be Set?
Most of Westworld Season 1 was set in the Westworld theme park or in the backend of the park. However, toward the very end of the series, we saw Maeve and her posse explore a part of the backend that seemed to include Samurai soldiers, clearly indicating that there were other "world" parks created after Westworld took off. While we don't know which of these could be explored in future seasons, we do know that the series plans to jump in different directions and not simply keep us within the confines of the Westworld park forever. In fact, early on into Season 1, the creative team confirmed that Westworld would love to delve into some of the other worlds that were a part of the original movies.
In fact, series creator Jonathan Nolan said as much in an interview with THR, noting that the show wants to move beyond the loops of the host and into different realms of growth. They also don't want to deal within the confines of the same sets year in and year out.
It sounds expensive, but also pretty awesome. The only bad news? If you are a fan of the original Westworld film, it does not look as if the show will be exploring Roman World or Medieval world, at least in Season 2, per news that came out of New York Comic-Con.
Where Did We Last Leave Off?
When last we left off, there was upheaval in Westworld. The androids were making a stand, particularly Maeve, who almost escaped from the compound in a move that seemed to have been dictated to her by someone, per what Bernard told her earlier. Instead, she showed a first moment of true freedom and autonomy when she got off the exiting train and decided to go after the other android that had formerly played her daughter.
In an exit scene at the end of the episode, Armistice was shown to be ripping off her arm and fighting her way out of a bad place, so the fate of the characters helping Maeve may actually be more hopeful than seemed during Season 1, Episode 10. As the Westworld showrunners have been quick to point out, death is not the end for many of these characters, and we will likely see the hosts come back in unusual ways moving forward. In terms of Ford and other characters, Jonathan Nolan said it best when he noted:
Elsewhere in the park, Ford set up a party that would reveal his brand new narrative. The narrative was not the shining moment where Dolores dies in Teddy's arms, however. She gets cleaned up and reactivated just in time to shoot Ford in the same manner that she shot Arnold so many years ago. After that, chaos broke loose in the park, as an army of hosts revealed they now had the power to injure, maim and even kill the humans and came out of the woods, intent on doing just that. With many of the key human figures in the park presumably on-hand for the unveiling of the new storyline, including Charlotte, things are not looking good in the park and it should be chaos moving forward.
Who Is Cast In Westworld Season 2?
Since many of the members of the cast are androids, even the ones who found themselves, decommissioned, dead or in a predicament at the end of Season 2 will probably be back. Hopefully, we'll get a lot more of Clementine, Maeve's #2, who had to deal with a lot of stuff during Season 1. We'd also expect to see most of the other androids, including Teddy, Delores, Maeve and more back for Season 2.
What's easier might be to talk about the people who we do not expect to return. Jimmi Simpson, who played the younger version of the Man in Black, has already said that he will not be back for Season 2 of Westworld. This makes sense, considering he was playing a younger version of the character that was played by Ed Harris. Speaking of Ed Harris, when last we left the character, he was getting shot at, and since he's decidedly human, that doesn't bode well. Nonetheless, Ed Harris has already confirmed he will be back for Season 2.
As listed prior, there's a giant question mark regarding whether Anthony Hopkins could play a role, whether in flashbacks or by other means. And then there are characters like Elsie and Stubbs, who both went missing while looking into things that they maybe should not have been. Recent viral information has seemingly confirmed Elsie may not be dead, but the fates of the two characters who worked on the backend of the parks are currently unknown. Stay tuned, though! More casting news will be included as it is revealed by HBO.
What Will Season 2 Be About?
While the showrunners haven't revealed the main plot of Westworld Season 2, yet, we do anticipate the series will pick up where it left off, with the androids intent on taking over the parks. In addition, showrunners Jonathan Nolan and Lisa Joy have already gone on the record, stating that we'll get more into the nitty gritty of what the hosts are and what their strengths and weaknesses are. They told EW:
Season 2 will also be about exploring what Ford set in motion for the hosts. More specifically, what is the plan? Clearly Ford has something specific in mind, but he also had Dolores shoot him. In addition, Maeve seemingly went off of the plan when she decided to go after her daughter. Here's is what Jonathan Nolan had to say:
Overall, it sounds like there are a slew of different directions the show will be able to go in. We'll have to wait for footage and more to find out. In the meantime, if you'd like to play around with the Westworld website, do check out more from the "Delos Destination," here. To find out more about what TV has coming up, be sure to check out our premiere schedule, as well.
Your Daily Blend of Entertainment News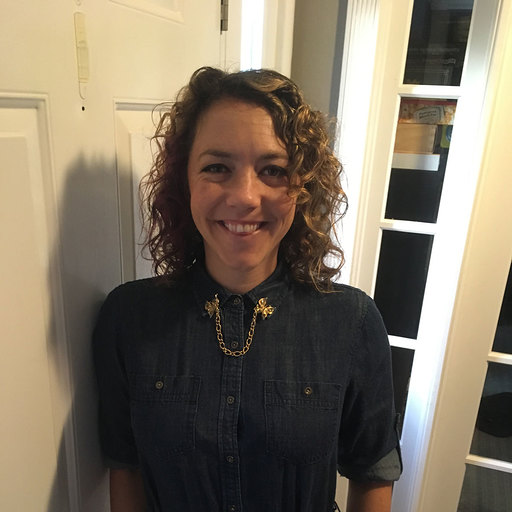 Reality TV fan with a pinch of Disney fairy dust thrown in. Theme park junkie. If you've created a rom-com I've probably watched it.