How To Watch The New Star Trek TV Show Discovery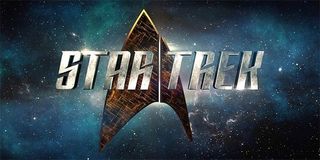 Star Trek fans were pleasantly surprised several months ago when it was announced that we'd be getting a new Trek TV series that stuck to the timeline presented in previous shows. Now that we're starting to learn a bit about Star Trek: Discovery, it's time to get you filled in on all the major details. First up, you'll need to know how to watch the new show, because it won't air like any of the other Star Trek television shows of the past.
How To Watch Star Trek Discovery Streaming
Well, from the title of this section you can probably tell what the big difference will be between Star Trek: Discovery and shows like the original Star Trek or The Next Generation. This series will be streaming only via CBS' All Access online service. The first episode of the series will premiere on the regular CBS network, but, after that, all subsequent episodes will only be available on CBS All Access in America. Canadians looking to enjoy Star Trek: Discovery will be able to watch the premiere on the Space and Z cable networks, while the exclusive streaming rights for the rest of the series in the region have gone to CraveTV. For those of you around the world, Netflix will air the new episodes in 188 countries within 24 hours of the debut on CBS All Access.
So, I know you must be wondering what the big deal is about CBS All Access all of a sudden. Well, CBS is looking to turn the service, which launched in late October of 2014, into a streaming service that offers something more than past and present episodes of CBS shows and repeats of old favorites like Melrose Place, Taxi and Twin Peaks. Last spring, CBS announced that its streaming service would be the home of The Good Wife spinoff, The Good Fight, with that show premiering in just a few weeks, on February 19. In short, CBS is in the middle of a plan to turn the service into a place where audiences can go for original content, along with CBS favorites and reruns of old shows. When they began work on Star Trek: Discovery, it must have seen like a good fit for helping to launch the new offerings of All Access.
CBS All Access offers a free, one week trial subscription for the service, but, after that, monthly plans run at either $5.99 for basic service with limited commercial interruptions or $9.99 for the commercial free plan (which, by the way, still has commercials if you stream live TV, and "promotional interruptions" for "select shows"). As I mentioned above, there will be a lot more to watch on the service than The Good Fight and Star Trek: Discovery. All Access has a catalog of over 8,500 episodes of TV available on demand, and the service is still in the process of creating other original content for exclusive streaming.
How To Watch Star Trek Discovery On TV
In a bid to keep Star Trek: Discovery as exclusive streaming content for CBS All Access, fans will not be able to watch the show on regular TV...with one exception. The premiere episode of the new series will air on the regular old CBS network in the U.S. and on the Space and Z cable networks in Canada. At this time, no other episodes are scheduled to air on network TV, so, if you catch the premiere of Star Trek: Discovery and decide to stick with the show, you'll have to put up at least $5.99 for a subscription to CBS All Access. And, if you're planning to just binge the show during your one week free trial, think again. The series will air in weekly installments, just like it would on a regular network.
When To Watch Star Trek Discovery
If you're wondering why I haven't mentioned exactly when Star Trek: Discovery will hit CBS All Access, well, it's because we don't quite know yet. When the project was first announced, it was given a January 2017 start time. Considering, though, that the show was only announced last summer, that was already seen as a pretty quick turnaround time for a show that would likely have a lot of special effects. And, sure enough, by September of last year, word came down that executive producers Bryan Fuller (who stepped down from showrunner duties back in October) and Alex Kurtzman had gone to CBS with a request to delay the debut of Discovery so that they could make sure everything about the series would be totally up to snuff. Things were then delayed until May 2017.
Unfortunately, that delay looks to have not been long enough. This time, though, most of the blame is on the star of the new series, though it's nothing that she did that's led to the show being put off yet again. See, Discovery will star The Walking Dead actress Sonequa Martin-Green, and that show is currently still airing Season 7. Those behind Discovery were worried that, if they started to advertise the new Star Trek series while The Walking Dead was still on the air, it would confuse people for the same actress to have large parts in both shows basically at the same time. It was revealed at TCA that the show will not air in May as previously stated, but...at some point in the future. Probably in 2017, but we have no clear idea when. So, that sucks.
What's The Story of Star Trek Discovery?
We don't currently know a lot about the story of Star Trek: Discovery (opens in new tab), but what we have heard so far is certainly intriguing. Sonequa Martin-Green will star as Number One, the main protagonist and lieutenant commander aboard the USS Discovery, as the crew of the ship travels through space and deals with an event that's been mentioned as part of Star Trek lore but never explored on screen before. It's also been confirmed that this series will feature a more serialized form of storytelling than most of the past Trek shows, and that it will take place 10 years before the adventures of the original Star Trek series, which famously featured Captain Kirk, Spock, Bones, Uhura and the rest of the Enterprise crew.
Number One will be joined in the main cast by Stamets (Anthony Rapp), a science officer specializing in "astromycology," the study of space fungi and Saru (Doug Jones), another science officer who is part of a new alien species that'll be introduced. Other characters who've been announced so far include Klingon officers T'Kuvma (Chris Obi), Kol (Shazad Latif) and L'Rell (Mary Chieffo), Vulcan ambassador and Spock's father (who's been seen before across a few different Star Trek shows) Sarek (James Frain) and Captain Georgiou (Michelle Yeoh), the officer in charge of the USS Shenzhou. Right now it looks like these characters will be recurring, but we don't know for sure and we'll probably have to wait a while yet to find out if that's true.
Your Daily Blend of Entertainment News
Yennefer's apprentice, Gilmore Girl; will Vulcan nerve pinch pretty much anyone if prompted with cheese...Yes, even Jamie Fraser.
Your Daily Blend of Entertainment News
Thank you for signing up to CinemaBlend. You will receive a verification email shortly.
There was a problem. Please refresh the page and try again.