13 TV Shows In Danger Of Getting Cancelled Soon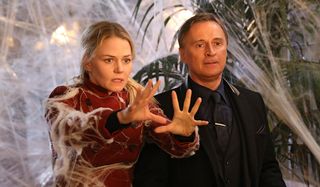 (Image credit: Photo courtesy of ABC)
As people are chowing down on Easter candy and celebrating another season of baseball, many TV fans are waiting patiently to for all the big networks to make final decisions for all the shows that have yet to be rewarded with a renewal or walloped with a cancellation. Considering how many successful shows out there have already earned renewal announcements, almost everything that's left is targeted for a small screen exile. (Get the full rundown here.)
Here are 13 network series -- big, small, old and new -- that are in major danger of getting axed right off our TVs, for one reason or another. As it always goes, fans should keep the faith and make that fandom known far and wide, so that execs realize how dedicated the viewerships are. Just, you know, don't be surprised if those efforts are too late.
New Girl
After six years of romances, friendships, apartment-based shenanigans and more, the characters of New Girl reached different levels of catharsis in the Season 6 finale, with big life changes coming to Jess, Nick, Cece, Schmidt and Winston. (Not to mention Schmidt's first name recently getting revealed.) But while many fans were pumped to see all that happen, that fanbase is only a fraction of its former size, and many have vocalized how content they'd be if the show ended on that happy note. It's rare for a TV series to cap things off in a way that respects and pleases both the characters and the audiences, so maybe New Girl would be best to hang it up.
Imaginary Mary
Almost every year, there's one network series that seems to be plagued with invisible albatrosses, and this year's prizewinner is the ABC comedy Imaginary Mary. Intrinsically a comeback vehicle for TV familiar Jenna Elfman, the quirk-driven show (that's kind of like a watered-down Drop Dead Fred with CGI) was pushed from a fall premiere to a late midseason debut, while also getting its episode order slashed in the process. Despite having Goldbergs creator Adam F. Goldberg as one of the brains behind it, Imaginary Mary was largely panned by critics and audiences when it debuted, and though it's only been a few weeks, the numbers have already started trickling down.
Quantico
When ABC debuted Quantico, it looked like the network had found its next twisty thriller to complement the network's TGIT and Wednesday comedy lineups. Unfortunately, the Priyanka Chopra-starring series quickly began losing steam as its timeline-flipping narrative became too much for viewers. Due to tanking ratings in Season 2, ABC moved Quantico from Sunday nights to Monday nights, and the adjustment did bring about an uptick in viewers...but only for about two weeks, and the numbers are back down to around 2.5 million viewers for Live+Same Day. It'd be one thing if the demo rating was impressive, but Quantico hasn't earned anything as high as a 1.0 rating since this season's second episode.
Emerald City
Even knowing that optimism doesn't have any standards for people to adhere to, it's still hard to believe anyone involved with Emerald City was high on the idea that this would be a show that took hold of audiences for years. It was first put together for a potential 2015 debut, but got cancelled before filming could start, only to be resurrected the next year and put through an over-lengthy production process on the way to a 2017 premiere that 4.5 million people watched and mostly responded with, "Meh." Those numbers quickly dropped as the weeks went by, and one would assume it would take an actual witch or wizard to bring Emerald City back for Season 2.
Scream Queens
When Scream Queens hit Fox a couple of years ago, it seemed like a good way for Ryan Murphy to branch out from the cable madness that is American Horror Story. But then The People v O.J. Simpson came out and won all the accolades, and then Feud happened and is probably set to later win all the accolades. So with all this prestigious drama to complement the sordid sadism of AHS, returning to Fox for the bubblegum-colored rudeness of Scream Queens would be a bit of a backwards step, especially since the John Stamos-starring Season 2 rarely got more than 1.5 million viewers on the night, with a demo rating right around 0.5. It is to scream, indeed.
The Great Indoors
Former Community star Joel McHale was likely booming with optimism when he landed the lead on CBS' The Great Indoors, since the network has a track record for earning huge numbers for its comedies, which often stick around for years. And yet, here we are in April, where almost every other CBS series has received a renewal, and nothing has happened with The Great Indoors. It's perhaps the biggest surprise on this list, since its audience is almost always around 7 million viewers, its demo rating is consistently above a 1.0, and it even had more episodes ordered at some point. If The Great Indoors does get sent outside to pasture, expect some protests.
Once Upon a Time
With a concept that has surprisingly lasted as long as it has, Once Upon a Time could probably still go on for many more years if all the showrunners had to worry about was finding new characters from fairy tales and Disney's library to introduce. But as it usually goes, it's all about the ratings, and last week's same-night audience of 2.6 million is less than half of what the show was averaging just two seasons ago. Plus, the producers have already talked about Season 6 bringing the end game (with a finale called "The Final Battle) and that the future of Once Upon a Time may have to head in a drastically new direction.
Pure Genius
Another CBS freshman series to make this list, Pure Genius is pretty similar to The Great Indoors in that the show maintained a steady audience -- only losing a little over a million total viewers between the premiere and the finale -- and that its audience was a loyal one. Plus, the show's delayed viewing numbers were also pretty impressive. Unfortunately, though, CBS never gave Pure Genius an order for more episodes, so fans have been waiting since the end of January to hear about the medical drama's fate. But considering almost everything else at CBS already got word about the future, the diagnosis here is looking pretty grim.
Powerless
It's understandable that NBC assumed the success that comic book movies have on the big screen would factor into its second big comic-related property (after Constantine). But that just hasn't happened for Powerless, a comedy set wholly within the world of DC Comics' high-flying and building-destroying heroes and villains. Despite all the costumed namechecks and the stellar cast, which includes cult-audience faves Alan Tudyk and Danny Pudi, Powerless started pretty weak (3.1 million watched the premiere) and only got worse from there. Perhaps had Powerless stuck to its more clever original pilot focus, rather than the shameless comic worship that it got reworked into, NBC might have saved primetime.
The Exorcist
Of all the movie adaptations that have hit the small screen recently, The Exorcist seemed like it was destined for the biggest failure, since its source material is one of the scariest horror films of all time. (Not to mention the success of William Peter Blatty's novel.) Yet somehow, Fox's Exorcist reimagining really worked in many ways, from its performances to its aesthetic to the legitimate scares that were crafted. But not everybody is into Christ-compelled demons on Friday nights, and the freshman series was on the very low end on the viewership and ratings scale. And those numbers talk much louder than frightful screams of happy audience members.
The Odd Couple
Despite some mathematical odds, along with roommate-related ones, The Odd Couple managed earn the ratings to last three seasons on CBS, but that stretch might have reached its end. Though the total viewership isn't dismal, The Odd Couple's demo rating isn't winning anyone over, and CBS' decision to move it from a midseason entry to a fall entry somehow didn't help its chances; the network decided not to extend the episode count, nor make any renewal announcements. There's the slightest of chances that The Odd Couple could return for Season 4 at some point, but even star Thomas Lennon told us Season 3 was probably it.
Training Day
Less than one year after spinning the successful Rush Hour film franchise into a lame duck TV adaptation that was rather quickly cancelled and removed from the schedule, CBS tried its take on a more series feature drama with a small screen quasi-continuation of the celebrated Denzel Washington film Training Day. Unfortunately, the show's mediocre reviews and ratings haven't done much to place it highly in the zeitgeist, and everything took a depressingly damning turn when Bill Paxton suffered a stroke and died earlier this year. Though he'd finished filming the series before his death, losing a huge star like that doesn't help Training Day's chances of surviving another season.
Frequency
Despite having only a small fraction of Netflix's budget, The CW is like the streaming giant in its manner of granting renewals to just about every show the network debuts, and those season orders usually come pretty early. But the time-travel-ish drama Frequency is one of the rare freshman series that The CW has been reluctant to do anything with (along with No Tomorrow). Though most people enjoyed the drama, adapted from the same-named 200 film, Frequency did not build up much of an audience, often pulling in less than 1 million viewers during its airings. One would hope for at least a wrap-up episode for this one, given the way Season 1 ended.
There are, of course, other shows that are in danger of dying out on the chopping block, and you can be sure we'll let you know when those chops happen. Until then, head to our midseason premiere schedule and our summer TV guide to see all the shows that could be facing cancellations in the near future.
Your Daily Blend of Entertainment News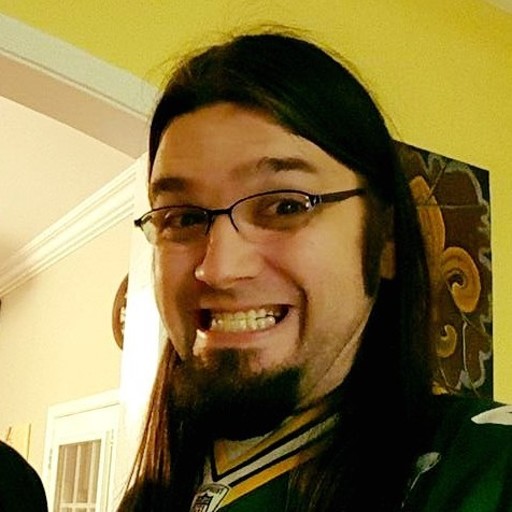 Assistant Managing Editor
Nick is a Cajun Country native, and is often asked why he doesn't sound like that's the case. His love for his wife and daughters is almost equaled by his love of gasp-for-breath laughter and gasp-for-breath horror. A lifetime spent in the vicinity of a television screen led to his current dream job, as well as his knowledge of too many TV themes and ad jingles.