Why Daenerys Has A Sensual Relationship With Her Dragon Drogon, According To One Crew Member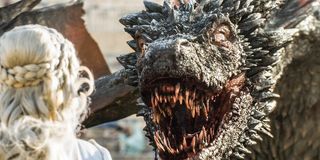 There's no denying that the bond between Daenerys Targaryen and her dragons is strong, but one Game Of Thrones crew member is going beyond the norm in perceiving that cross-species relationship. The sound designer responsible for the dragons's audio glory, Paula Fairfield, told fans at the recent Con of Thrones that she believes Drogon and Dany have a "sensual" connection, because the dragon is actually the spirit of her dead lover. She said this:
Wow, that's some major shade getting thrown at Rhaegal and Viserion, but what's up with Paula Fairfield saying Drogon and Dany have an almost sexual relationship? Fairfield told the Con of Thrones crowd (via The Verge) that in her mind, Drogon is the reincarnation of her former husband Khal Drogo, which explains why he is Dany's favorite dragon. For that reason, Fairfield is very conscientious in how she creates the sounds for the dragons, directly taking her viewpoint of them and injecting it into their vocalizations.
For instance, Paula Fairfield portrays Drogon's love for Dany deeper than the other dragons, and has used personal connections from her own life to help that chemistry show. A scene in Season 5's second episode shows Drogon reuniting with Dany and making a purring noise that was created by Fairfield recording her dog, whose happy whine was slowed down to sound more dragon-like, thus creating Drogon's purr. The scene in question can be found below, and with the knowledge that it was a dog, and not a real-life dragon (naturally), that was being recorded.
Could Drogon be a reincarnated version of Khal Drogo? Beyond the name similarities, the two do share some of the basic traits of being strong and aggressive. Drogon hatched after Drogo's death, and while it's unknown if the Dothraki have the ability to become a Warg, there is precedent within Westeros. With no explicit confirmation for the theory, nothing is official, but perhaps Paula Fairfield's ideas have been guided by a little insider information that us Game Of Thrones fans aren't privy to?
We're going Game Of Thrones crazy as time winds down to the Season 7 premiere, which hits on July 16th at 9 p.m. ET on HBO. Make sure to check out our reasoning for why Cersei, Dany, or Jon should win the great war, or perhaps how Sophie Turner lost her innocence after reading the first Game Of Thrones script. For a full list of dates for new shows premiering during the summer season, head over to the summer premiere guide.
Your Daily Blend of Entertainment News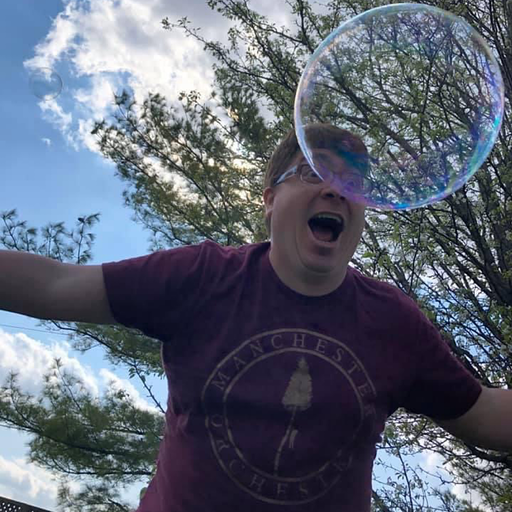 Mick contains multitudes and balances his time reporting on big happenings in the world of Star Trek, the WWE, reality television, and other sci-fi shows.