The 10 Most-Watched TV Shows Of The Summer, Ranked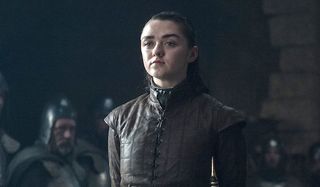 Summer 2017 has been notable for myriad reasons, although many of them were overwhelmingly negative in nature. And while people definitely weren't flocking to the nearest theater to take in this year's lackluster blockbusters, many appeared to find solace in watching everything the small screen had to offer by way of escapism. In a television-scape where linear viewerships and ratings are generally dipping -- thanks to the expanding variety of ways for people to watch -- some summer shows managed to bring in bigger audiences than past seasons.
Without further ado, let's dig into the 10 most-watched shows of Summer 2017, according to Indiewire, with Live+3 incorporated. Note that some series that pop up here air multiple nights per week, and so we went with the most-watched night in figuring out their places; otherwise, we would have been looking at quite a few repeat entries here. Compiling those weekly averages together to calculate proper placements would have led to the same results for two of the shows, and for transparency's sake, our 10th place entry wouldn't have made it as high if both of its nights were considered. (Each night is listed for those entries, also.) Now let's kick things off with a show that made headlines for a lot more than just ratings.
10. Bachelor In Paradise
Anyone familiar with Bachelor in Paradise knows that it's a show where most of the cast tends to get drunk and hook up a lot, but the production process for Season 4 was immediately derailed after just such a series of events. But even though an investigation into DeMario Jackson and Corinne Olympios' coupling revealed no intentional wrong-doing, the semi-scandal's high-profile delay brought even more attention to the show than it might have gotten otherwise, and the producers have predictably been milking it as much as possible. Whatever gets people watching four hours of Bachelor In Paradise programming a week. (Season 4 isn't over yet, so it's possible the average below could get even bigger in the end.)
Average Total Viewers: 5.77 million/Monday (4.90 million/Tuesday)
9. American Ninja Warrior
After eight seasons of watching so many impressive athletes fail to conquer the various stages of American Ninja Warrior's daunting course, one might think that TV audiences would tire of such things, but that's definitely not the case. For one, this is the kind of show where watching botched attempts has its own intrinsic entertainment value, and two, there's no lack of viewer anticipation in seeing how far "the next contestant" will go, especially since everyone's attempts have only gotten more impressive (on average) with each season that goes by. All that's left to see from Season 9 are a few weeks of the Las Vegas Finals, so hopefully fans will get to see something they're never seen before.
Average Total Viewers: 6.44 million
8. Saturday Night Live: Weekend Update Summer Edition
After one of Saturday Night Live's most successful seasons in recent years, NBC decided to stretch the value of its long-running late night series by once again attempting a primetime version of its topical segment "Weekend Update," with Michael Che and Colin Jost behind the desk. Not the biggest leap to make, since it was indeed the topical and celeb-filled sketches that gave SNL its big numbers and pop culture renaissance, and Saturday Night Live: Weekend Update Summer Edition was bolstered by surprise appearances from Alec Baldwin, Tina Fey and more. The limited four-episode run scored highly both with total viewers and with adults 18-49, and its impressive demo rating could be a good sign that we'll see more of it in the future.
Average Total Viewers: 6.57 million
7. Little Big Shots: Forever Young
Watching people show off their unique skills is something audiences love watching, and NBC had a winning hit on its hands with the "kids do the most amazing things" show Little Big Shots, with host Steve Harvey scoring some hilarious conversations with the young contestants. With Little Big Shots: Forever Young, producers hit the other side of the age spectrum to give the older generations time to shine in primetime, and viewers were eager to dive in. The spinoff didn't manage to reach the audiences of the flagship series, but still stomped just about everything else TV had to offer during the dog-year days of summer.
Average Total Viewers: 6.82
6. Celebrity Family Feud
Give Steve Harvey a TV show in primetime, and it's a safe bet that audiences will follow. (As evidenced already by Little Big Shots: Forever Young.) By bringing Celebrity Family Feud back into the primetime fold a few years ago, ABC quickly realized the potential that celeb-filled game shows would have, and the Survey says people love tuning in on Sunday nights to watch reality show stars and professional athletes, among others, going head to head. It probably also helps that after all these years, the survey questions have gotten more ridiculous than they've ever been, making it easy for moments to go viral.
Average Total Viewers: 7.05 million
5. The Bachelorette
Let no one be fooled into thinking The Bachelorette doesn't already come out as one of the most-watched shows every summer, but it was beyond expected this year, since this was the first time that the Bachelor-verse had someone other than a white lead. Rachel Lindsay brought in big crowds, in spite of (or because of) plenty of headline fodder such as the racially charged social media history for contestant Lee Garrett, as well as the production issues happening on Bachelor In Paradise, which went down as final episodes of The Bachelorette were still airing.
Average Total Viewers: 7.32 million
4. Big Brother
Since its U.S. premiere in 2000, Big Brother has given its fans largely unencumbered access to the many HouseGates that befriend and scheme their way toward the big financial prize. With Season 19, the twists have all been tied to temptations, which obviously didn't make things any less dramatic inside the house, either during the CBS broadcasts or during the constant live feeds available to CBS All Access subscribers. (Find out more about how to subscribe here.) There are only a few weeks left for Season 19, and you can bet that fans will stay glued to their screens to see who comes out on top, as well as to watch others fail.
Average Total Viewers: 7.53 million/Wednesday (7.48 million/Thursday, 7.40 million/Sunday, and a 7.47 million mean)
3. World of Dance
When it comes to competitive reality shows, it's nothing new to see dancers take the stage, and even if the sub-genre is no longer in its heyday, Jennifer Lopez & Co. made a pretty brilliant move in bringing World of Dance to NBC. With fellow dance-centric celebs like Jenna Dewan Tatum and Derek Hough on screen, as well as R&B fave Ne-Yo, World of Dance was an instant hit for the network, cementing its future and generally offering TV viewers a wider variety of dance styles than the average series. Plus, anytime a show mixes solo dancing with team efforts, we're down.
Average Total Viewers: 9.58 million
2. Game of Thrones
Believe it or not, the HBO standout Game of Thrones is the only show on this list that fits into the "fiction" realm, and it would be the only scripted show if SNL's offshoot wasn't involved. Everything was in the cards for Game of Thrones to earn another year of massive ratings with the penultimate Season 7, thanks to an extended delay between seasons, as well as a shortened episode count. Which meant that its seven episodes were filled to the brim with big moments, big introductions and big deaths, and its extended season finale was the most-watched episode ever. Sadly, we don't even know what part of the TV year Season 8 will debut in, but it almost definitely won't be next summer.
Average Total Viewers: 13.05 million
1. America's Got Talent
While it's true that some of the early entries on this list wouldn't have been quite as impressive during the more heavily watched fall TV season, America's Got Talent would easily make the cut. With Simon Cowell fully into his measured antagonist role, and with new host Tyra Banks introducing this year's batch of talent-oozing entertainers -- even if that talent isn't always 100% verifiable -- America's Got Talent got viewers, y'all. We're talking more viewers than it's been getting in the past few years, and there are still a month of episodes left on the way to the big season finale, which likely means even bigger audiences in the near future.
Average Total Viewers: 15.28 million/Monday (12.60 million/Tuesday, with a 13.94 million mean)
The fall TV season is officially starting, as this week will bring about the big premieres for American Horror Story, NFL football, BoJack Horseman and more. You can see everything that's coming by checking our our fall TV schedule.
Your Daily Blend of Entertainment News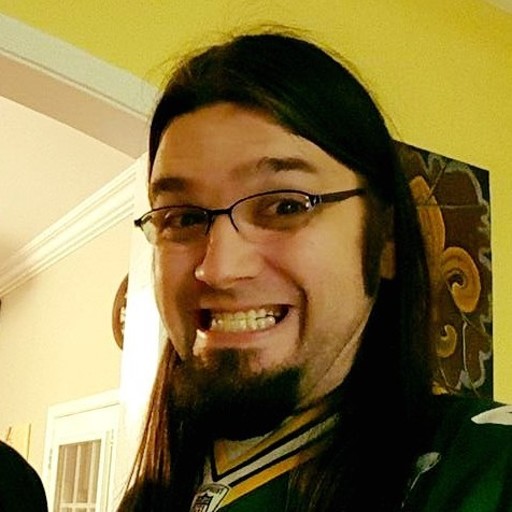 Assistant Managing Editor
Nick is a Cajun Country native, and is often asked why he doesn't sound like that's the case. His love for his wife and daughters is almost equaled by his love of gasp-for-breath laughter and gasp-for-breath horror. A lifetime spent in the vicinity of a television screen led to his current dream job, as well as his knowledge of too many TV themes and ad jingles.