Upcoming SNL Hosts: Who Is Hosting And Musical Guests For Season 43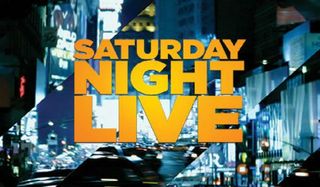 NBC's iconic Saturday Night Live is heading into Season 43 for the 2017-2018 television season, and while the show will be very different this year without any major elections to cover and some notable cast departures, you can bet that those behind the long-running, Emmy-nominated sketch series are working hard to guarantee that there's a solid parade of celebrity guest hosts and musical acts scheduled to perform on the program every week.
While we don't yet know about all the surprises that will await us in Season 43 of SNL (what fun would that be, anyway?), we can probably bet on a few new cast members to fill in for Sasheer Zamata, Vanessa Bayer and Bobby Moynihan, who all left the late-night staple after Season 42. And, with many interesting developments in politics happening on an almost daily basis, we're likely guaranteed continued impressions of those in our top offices as the new season gets underway. We've even already heard that the team at SNL and Alec Baldwin, who has been lauded for his Donald Trump impression, are (wisely) not planning to give that popular part of the show up any time soon. Baldwin has noted that, even though he's got several projects in the pipeline, he is game to be around for as many Trump sessions on Saturday Night Live as possible this season.
While we wait for word on new not-ready-for-primetime players and when we can expect Alec Baldwin to hit the SNL stage again, the show is (finally) starting to let us in on who will be hosting and performing on each live episode. Be sure to check this guide regularly to see when your favorites will be appearing on the show, as we'll update it when SNL releases new information. Read on to see who you can watch this season!
Upcoming Episodes
May 5 - Donald Glover With Musical Guest Childish Gambino
Alright, technically SNL is pulling double duty on this one, because when actor/writer/comedian Donald Glover hosts the show on May 5, he will also appear as musical guest under his hip hop moniker Childish Gambino. Glover has become a force to be reckoned with in the years since his star-making turn on the comedy Community. He created and writes, produces, directs and stars in his hit FX show Atlanta, and will be seen in Solo: A Star Wars Story when it opens on May 25. As a rapper/singer, he's released three studio albums, with the most recent, Awaken, My Love!, scoring several Grammy nominations.
May 12 - Amy Schumer With Musical Guest Kacey Musgraves
Comedian and actress Amy Schumer will return for her second hosting stint on SNL on the May 12 show. The Trainwreck and Snatched star will hit the stage a few weeks after her new film, I Feel Pretty, opens in theaters. Country singer/songwriter Kacey Musgraves will appear as musical guest in support of her third studio album, Golden Hour.
May 19 - Tina Fey With Musical Guest Nicki Minaj
Wrapping up Season 43 of Saturday Night Live will be frequent host and former head writer/cast member Tina Fey. The 30 Rock and Whiskey Tango Foxtrot star launched the Mean Girls musical on Broadway in October 2017. Rapper Nicki Minaj is set to tear up the stage in support of her upcoming fourth studio album that same night.
Previously Aired
September 30 - Ryan Gosling With Musical Guest Jay-Z
The Season 43 opener will see actor Ryan Gosling host for the second time. Gosling, also known as the guy every dude's girlfriend is not-so-secretly in love with, was most recently seen in the Oscar winning film La La Land, for which he was nominated for Best Actor. His next movie is the highly anticipated sequel Blade Runner 2049, with Harrison Ford and Jared Leto, which opens on October 6. Jay-Z, who's performed three times previously, will be along to promote his recently released 4:44 album.
October 7 - Gal Gadot With Musical Guest Sam Smith
The first Saturday in October will see Wonder Woman herself, Gal Gadot, host SNL for the first time. She is, of course, coming off a major summer when her solo outing as the hero wowed audiences and critics alike. Her appearance on the show comes a little over a month before the November 17 debut of Justice League, in which Gadot also stars. The night's musical guest, Sam Smith, will be taking the stage in his second stint on the show. The Grammy winner has been working on his second album, and just released a new single, "Too Good at Goodbyes," earlier this month.
October 14 - Kumail Nanjiani With Musical Guest Pink
Also making his SNL debut during Season 43 is Kumail Nanjiani, who stars on the HBO comedy Silicon Valley. He recently gained even more praise for writing and starring in the film The Big Sick, which came out earlier this year. Singer/songwriter Pink, also the winner of multiple Grammy Awards, is due to release her seventh album, "Beautiful Trauma," on October 13.
November 4 - Larry David With Musical Guest Miley Cyrus
SNL will launch its November episodes with Larry David hosting the show for only the second time, with his first stint being back in February 2016. David, who is best known for helping to create Seinfeld and guide the show to the heights of comedy over many of its nine seasons, as well as for creating and starring in his (recently revived) HBO hit Curb Your Enthusiasm, appeared on Saturday Night Live several times during the election cycle to play candidate Bernie Sanders. Miley Cyrus, who hosted in 2011 and then took on both hosting and musical guest duties in 2013 and 2015, will return to perform and promote her most recent album, "Younger Now."
November 11 - Tiffany Haddish With Musical Guest Taylor Swift
The breakout star of the summer hit film Girls Trip, comedian Tiffany Haddish will get her first go 'round as an SNL host when she steps on stage for the November 11 episode. Haddish is also known for her work in Real Husbands of Hollywood, The Carmichael Show and in the film Keanu, and has several new projects currently in development. Taylor Swift will appear to perform songs from her new CD, "Reputation," and has been on the show several times before, including a 2009 stint where she served as both host and musical guest.
November 18 - Chance the Rapper With Musical Guest Eminem
Also marking his first stint as host in November will be Chance the Rapper, who's made several appearances as musical guest over the past few years. His third mixtape, "Coloring Book," was released in May 2016 and won three Grammy Awards, including Best Rap Album. It is also the first streaming-only album to get a Grammy nomination and win. Chance was also nominated for an Emmy this year for Outstanding Original Music and Lyrics for "Last Christmas," which was written for and performed on SNL. Eminem will perform on the show to promote his new album, "Revival," which debuts on November 17.
December 2 - Saoirse Ronan With Musical Guest U2
SNL's December kicks off with two-time Academy Award nominee Saoirse Ronan hosting the comedy. Ronan, who received nominations in 2008 and 2016, is once again getting Oscar buzz for her role in Lady Bird, which was released in early November. U2, which has won a whopping 22 Grammy Awards, will perform on the show to promote their soon-to-be-released CD, Songs of Experience.
December 9 - James Franco With Musical Guest SZA
Jack of all trades James Franco takes on SNL hosting duties for the night of December 9. He's currently starring in the HBO drama The Deuce and can be seen on the big screen in The Disaster Artist. R&B singer SZA will make her debut on Saturday Night Live that evening. The five-time Grammy nominee will perform to promote her debut studio album, Ctrl.
December 16 - Kevin Hart With Musical Guest Foo Fighters
Making his third appearance as host, actor/comedian Kevin Hart will hit the SNL stage on December 16. His film Jumanji: Welcome to the Jungle will be released on December 20 and he has five projects coming up soon. Seven-time musical guests Foo Fighters will rock the show once again, this time in support of their new CD, Concrete and Gold.
January 13 - Sam Rockwell With Musical Guest Halsey
Actor Sam Rockwell is primed to host SNL for the first time when the show returns from its holiday break on January 13. Rockwell is currently gaining much praise for his role in Three Billboards Outside Ebbing, Missouri, having been nominated for a Golden Globe for his performance, which is also getting Oscar buzz. Singer Halsey will be hitting the SNL musical stage for the first time to promote her most recent CD, Hopeless Fountain Kingdom.
January 20 - Jessica Chastain With Musical Guest Troye Sivan
Molly's Game star Jessica Chastain takes on hosting duties for the first time when she hits the SNL stage on January 20. The actress, who received Oscar nominations for her work in The Help and Zero Dark Thirty, has become a force to be reckoned with on screen. Since 2010, she's gotten a remarkable 110 nominations for her roles in films like Miss Sloane, A Most Violent Year and Take Shelter. Troye Sivan will perform on the show for the first time to promote his debut studio album, Blue Neighbourhood.
January 27 - Will Ferrell With Musical Guest Chris Stapleton
Funny man Will Ferrell hits his old stomping grounds again when he returns to host Saturday Night Live for the fourth time. After making a name for himself with impressions of personalities like James Lipton, George W. Bush and Alex Trebek, Ferrell, of course, went on to take his wacky characters to the big screen in films like Anchorman and Talladega Nights. Grammy-winning country artist Chris Stapleton will make his second appearance on the show to promote his third solo album, From A Room: Volume 2.
February 3 - Natalie Portman With Musical Guest Dua Lipa
Hosting for her second time as the comedy moves into February is Oscar winner Natalie Portman. After being most recently seen in Jackie and Song to Song, Portman's next big screen effort, the sci-fi thriller Annihilation, debuts on February 23. Singer Dua Lipa makes her first appearance as musical guest to promote her self-titled debut album, which features the hit single, New Rules.
March 3 - Charles Barkely With Musical Guest Migos
March will bring NBA legend and Basketball Hall of Famer Charles Barkley back to SNL for his fourth hosting gig. The Emmy winner can be seen as an analyst for TNT's Inside the NBA and NCAA March Madness coverage on CBS. Hip hop trio Migos will head to the show for their first stint as musical guest, and will perform in support of their new album Culture II, which debuted at No. 1 on the Billboard 200 chart.
March 10 - Sterling K. Brown With Musical Guest James Bay
This Is Us star Sterling K. Brown will make his hosting debut on March 10. The Golden Globe, SAG and Emmy winner can currently be seen on the big screen in Black Panther, and will be back in theaters later this year in The Predator. Singer/songwriter and three time Grammy nominee James Bay will hit the stage for the first time to support his upcoming sophomore album that night.
March 17 - Bill Hader With Musical Guest Arcade Fire
Emmy winner and Saturday Night Live vet Bill Hader returns to the show for his second hosting gig on March 17. Hader's HBO hitman comedy Barry, which he is the creator/executive producer/director and star of, will premiere on March 25. Arcade Fire will join the show for their fourth appearance as musical guest during the broadcast. Their single, "Everything Now," from the album of the same name, recently became their first to hit No. 1 on any Billboard chart.
April 7 - Chadwick Boseman With Musical Guest Cardi B
SNL decided not to let Season 43 pass by without a visit from everyone's favorite Black Panther, as Chadwick Boseman will hit the stage for his first hosting gig on April 7. Known around the world for his part in the massive hit Black Panther, Boseman will next be seen on the big screen in Avengers: Infinity War when it opens on April 27. Cardi B will appear as the musical guest to promote her debut studio album Invasion of Privacy.
April 14 - John Mulaney With Musical Guest Jack White
Comedian and former SNL writer John Mulaney will make his first appearance as host on the April 14 episode. Mulaney is best known for helping write all those insane Stefon sketches with Bill Hader and he sometimes popped up on the Weekend Update segment of the show during his time there. Jack White will perform to promote his third solo studio album Boarding House Reach.
Remember, be sure to bookmark this guide so you can stay up to date on all the hosts and musical guests Saturday Night Live has to offer in Season 43. For an in depth look at what else you can watch this fall, take a look at our fall premiere schedule and Netflix premiere schedule, as well.
Your Daily Blend of Entertainment News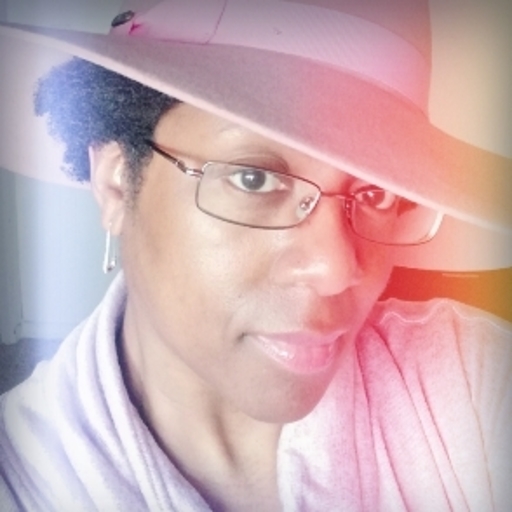 Yennefer's apprentice, Gilmore Girl; will Vulcan nerve pinch pretty much anyone if prompted with cheese...Yes, even Jamie Fraser.