Jeopardy Contestant's Face After Learning Difference Between Gangster And Gangsta Is A+++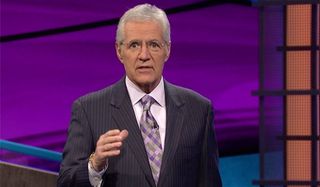 2017 was a good year for Jeopardy!, with notable highlights including a Stan Lee clue-bearing appearance and Alex Trebek saying "dick tree." (Classic Trebek.) Obviously, the bar is high for 2018, although the show might have already surpassed that bar with this amusingly amazing clip. In a moment that has to be seen to be believed, one contestant lost money after failing to distinguish between the words "gangsta" and "gangster" for a Coolio-related clue. And his A+++ expression after learning of his error is most certainly not gangsta, but it might be an early 2018 peak.
Contestant Nick Spicher's expression in this video makes it look like he wants to slide, slide, slippity-slide right under the podium to curse himself for not keeping it "gangsta." Seriously, that looks like the face of a guy who immediately realized this moment is one that's going to follow him for the rest of his life, especially on the Interwebz.
It also looks like the face of someone mentally shouting "Bullshit!" while still calmly taking in Alex Trebek's announcement, but there was no bullshit to be found, since the Jeopardy! judges had some sound logic in their explanation. Beyond the plain fact that the iconic Coolio song is called "Gangsta's Paradise," the Jeopardy website went on to state that both "gangster" and "gangsta" are listed as two separate words in the Oxford English Dictionary, and as such have separate definitions. Granted, both of those definitions are super similar, but the one specifically used in the Coolio hit is the informal version, so there's the $1,600 difference.
While Nick Spicher did get a rather humbling lesson in rap slang from Alex Trebek, he overcame the embarrassing moment (and showed some good humor as well) and soon emerged the champion of the day with $15,201 in his first-day winnings. Not bad, although it could've been that much more had the museum educator spent more time studying some of the TRUE artists of the past, amirite? Spicher is set to take on two challengers in his follow-up appearance, and we can only hope if any 90s hip-hop categories surface, that he heeds the advice of Ice Cube and checks himself before he wrecks himself.
It's not the first time a "R" pronunciation situation like this has happened in Jeopardy. In fact, just a couple months ago, the judges went public with another distinction between two similar-sounding words.
Jeopardy airs weekdays in syndication, so check your local listings to see when it'll show up next. For more on other shows airing today or in the coming weeks, be sure to head over to our midseason premiere guide. Those still interested in looking back at 2017 can head over to our cancellation guide and get all the deets regarding why those shows are no longer around in the new year. For some more funny game show moments, check out this woman's outrageous guess in Wheel of Fortune or this woman mistakenly thinking she won on The Price Is Right.
Your Daily Blend of Entertainment News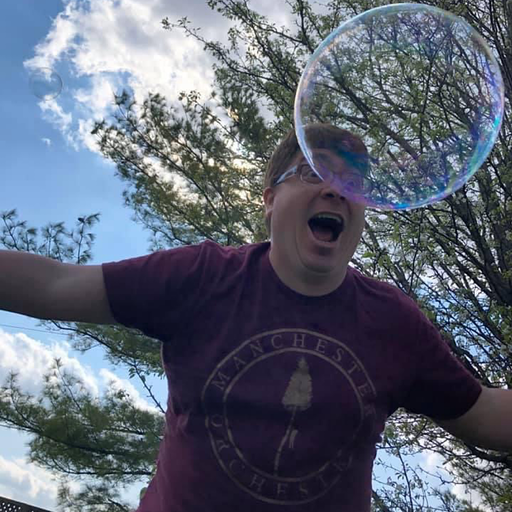 Mick contains multitudes and balances his time reporting on big happenings in the world of Star Trek, the WWE, reality television, and other sci-fi shows.