20 Comedians Who Need To Play Themselves In Their Own TV Comedies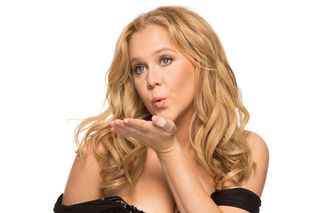 Since its earliest days, television has always looked to stand-up comedians to deliver the medium's biggest laughs. That has only slightly changed in recent years, as comics Jay Leno and Craig Ferguson were both driving forces in this millennium's late night crowd, and the most popular sitcom in modern history is arguably Seinfeld, which along with It's Garry Shandling's Show broke the mold on conventional sitcom presentation.
Tonight brings us FX's long-awaited fourth season premiere of mega-popular comic Louis C.K.'s acclaimed series Louie, and Thursday night is host to the second season premiere of IFC's Maron, from comedian/podcast superstar Marc Maron, and the third season premiere of Comedy Bang! Bang!, a surreal talk show in which Earwolf founder Scott Aukerman and music maestro Reggie Watts largely ignore their guests in the name of silliness. All three shows are distinct, but they share a self-aware faux reality in which the comics play heightened versions of themselves. In that respect, here are 20 more comedians (in no particular order) that we think are ready for self-skewing primetime, and the kind of shows we want to see them in. (Note that we tried to avoid people who have already headlined their own series, or those with series currently in development.)
Aziz Ansari
Where You Know Him Outside of Stand-Up: Parks and Recreation, Human Giant
The Premise: With a stand-up act that plays into pop culture and celebrities, Aziz Ansari's career is ripe for a creative implosion, resulting in a series focused on Ansari coping with the end of Parks and Rec's televised run. He slowly realizes he's turning into his Parks character Tom Haverford in real life, which leads to serious money problems, a complete mental breakdown, and an abundance of trendy colognes.
Tig Notaro
Where You Know Her Outside of Stand-Up: the Professor Blastoff podcast and The Sarah Silverman Program
The Premise: Just as her career was taking off in 2012, Notaro suffered a series of health issues, including breast cancer, which she documented in the pinnacle of stand-up sets, Live, released on Louis C.K.'s website. Like C.K., Notaro could use her deft blend of emotional drama and absurdist comedy to tell a fictional version of this most tumultuous period in her life, with presumably memorable results.
Kyle Kinane
Where You Know Him Outside of Stand-Up: Drunk History and multiple podcasts.
The Premise: Given Kyle Kinane's material often includes stories of drunken debauchery, his series could follow him as the host of a faux reality travel series, visiting different places in the world known for their alcohol. TV rarely gets to the brass tacks of extreme sloshedness, and there's no one better equipped to pull off being shitfaced-for-comedy than Kinane. Except maybe Dave Attell, who could easily co-star.
Hannibal Buress
Where You Know Him Outside of Stand-Up: 30 Rock, The Eric Andre Show, Broad City
The Premise: Hannibal Buress' act employs a signature blend of stoner swag and wit-filled brevity, which makes him the perfect choice to create the next awesome "bro" comedy, in which he and his comedian friends just hang out on their off nights, playing video games and flicking pickle juice onto sandwiches. And if the festivities sometimes included improvised rap battles, that'd make it all the better.
Amy Schumer
Where You Know Her Outside of Stand-Up: Inside Amy Schumer, Comedy Central Roasts
The Premise: Sure, Amy Schumer already has a series on the air, but it has only served to prove how adept she is at chiseling comedy out of the differences between women and men without overtly saying at the beginning of every sketch, "This is the difference between women and men." A series focused solely on the group of self-shaming women would work wonderfully in long form, but any version of Schumer's dark take on girl power would be a fine season of television, even if it was just the comedian digitally inserted into twenty-minute installments of Erin Brokovich.
Keegan-Michael Key and Jordan Peele
Where You Know Them Outside of Stand-Up: Wanderlust, Mad TV, Key & Peele
The Premise: Like Schumer, Keegan-Michael Key and Jordan Peele have gone from merely funny to erudite masters of topic-focused humor, though they play the race card more than the gender one, but always with hilarious results. The best way to utilize their unique comedic stylings is to set them in a show where they are the only black people left on Earth after some unexplainable phenomenon. I'm sure they'd have much to say about the changed state of crime, the music industry and a government without a black president.
Patton Oswalt
Where You Know Him Outside of Stand-Up: King of Queens, Big Fan, his epic Parks and Rec filibuster
The Premise: One of the few comedians who could pull this off, Patton Oswalt deserves a series specifically devoted to his Twitter account, which could offer big boosts in social media cross-promotions. Watch Patton as he discusses Star Wars with his friends while tweeting about Episode VII, or take a trip with him as he jumps up the wazoo of some unsuspecting major American chain store or restaurant with a series of poignantly dismissive hashtags, all while namechecking everything cool in pop culture.
Kulap Vilaysack
Where You Know Her Outside of Stand-Up: the Who Charted? podcast, Childrens Hospital
The Premise:The wife of Comedy Bang! Bang!'s Scott Aukerman, Kulap Vilaysack actually has a legitimately intriguing life story that could perfectly be served up as comically dramatic storytelling. Who Charted? fans know the American-born multi-cultural comic is currently in the production stages of a documentary centered on her travels to Laos to meet her birth father and his family for the first time. A sitcom going behind the scenes of this documentary could be an emotion-tugging experience like nothing else on TV right now, and Vilaysack is definitely hilarious and earnest enough to sit center stage.
James Adomian
Where You Know Him Outside of Stand-Up: Conan, The Late Late Show with Craig Ferguson
The Premise: James Adomian is about as close to an impersonation expert as one can get, so it's easy to envision a series where the comedian has encounters with celebrities and politicians, as played by Adomian himself. Honestly, it could just be a series of conversations between the comic's spot-on versions of George W. Bush and Jesse Ventura, and I don't think anyone would complain. America needs a proper contemporary for Australia's Chris Lilley, and James Adomian is it.
Chelsea Peretti
Where You Know Her Outside of Stand-Up: Brooklyn Nine-Nine, Kroll Show
The Premise: Standing opposite all the darkness that haunts stand-up's corners is Chelsea Peretti's genial positivity, which follows her from the stage to Twitter and back. It'd be admirable enough even if she wasn't constantly amusing, and her presence on television could be just the bright spot that audiences need at the end of a long day. Is the show just her putting sunglasses on dogs? Cleaning out her closet? Choosing fruit in a grocery store? Peretti will make it interesting.
Doug Stanhope
Where You Know Him Outside of Stand-Up: That one Louie episode
The Premise: Doug Stanhope is one of the most outspoken comics on the planet, turning booze-and-smoke-filled rooms into churches of frank honesty and no holds barred depravity. Much of his material takes an antagonistic stance towards religion, government and human behavior, so a series where Stanhope tries to run for mayor of a small town could work a lot of his favorite topics into a narrative with progress at its center. That said, Stanhope may never dumb himself down for television, so someone else would probably have to step in and impersonate him. Adomian?
Megan Ganz
Where You Know Her Outside of Stand-Up: writer for The Onion, Modern Family, Community
The Premise: Sure, we've seen both ends of the "writing a sketch comedy series" spectrum with the cartoonish 30 Rock and the more serious Studio 60 on the Sunset Strip. But Megan Ganz, who has made amusing podcast rounds in recent years, could easily anchor a show about a sitcom writers' room. Assuming the series would stick to personal relationships and keep the in-show network interference to a minimum, there is potential for huge jokes-per-minute totals. Writers are always the funniest people in the room, right? Right?
Kumail Nanjiani
Where You Know Him Outside of Stand-Up: Silicon Valley, Portlandia
The Premise: Born in Pakistan, Kumail Nanjiani approaches comedy from an observationally geeky standpoint, and his often silly wit could work on TV on several levels. On one hand, he could team up with wife (and The Indoor Kids video game podcast co-host) Emily V. Gordon for a contemporary sitcom about a perfectly balanced marriage in the world of comedy. Or, more predictably, some network could team him up with fellow hot comic Aparna Nancherla for a show that involves white people not being able to pronounce their names properly.
Maria Bamford
Where You Know Her Outside of Stand-Up: Arrested Development, The Comedians of Comedy
The Premise: Bamford has been entertaining audiences for years with stories about her life, her family, and her Minnesota upbringing, often taking on the roles of the other people in her life with hilarious results. The world seems ready for a sitcom involving the comedian having to move back to Minnesota for one reason or another, rebuilding relationships with those who have never left her hometown. Bamford is public about her bi-polar disorder, which could easily play a big part in the story, considering the affliction rarely gets serious attention in TV series.
Jason Mantzoukas
Where You Know Them Outside of Stand-Up: The League, Enlightened, the How Did This Get Made? podcast
The Premise: If you see Jason Mantzoukas on something and he doesn't make you think about a vagina in a new and disturbing way, then something is clearly wrong. The darkly perverted and hilarious comic desperately needs a series that involves him going out on a series of horrendous dates, and then sharing the results with his comedian friends in the most illicit ways possible, perhaps through charades or Win, Lose or Draw. Seeing the Zouk's genuine attempts to get laid is a pleasure that American audiences have earned.
Moshe Kasher
Where You Know Him Outside of Stand-Up: his book Kasher in the Rye, @midnight
The Premise: Using a structure that flips back and forth between the present and the past, someone needs to make a series out of Moshe Kasher's 2012 memoir Kasher in the Rye: The True Tale of a White Boy from Oakland Who Became a Drug Addict, Criminal, Mental Patient, and Then Turned 16. Kasher, the son of deaf Hasidic Jews, had quite the troublesome childhood, going from mental institution to mental institution and spending a bulk of his early teens on drugs. Now clean, Kasher is a consistently funny comic and podcaster whose wide-ranging stories would make perfect TV episodes. For that extra comedic push, Kasher could play himself as a teenager.
Jon Daly
Where You Know Him Outside of Stand-Up: The Secret Life of Walter Mitty, Betas, Kroll Show
The Premise: Jon Daly has about a zillion ways of making people laugh with his highly improvisational comedy and musical skills, but arguably his most memorable bit has been playing the Jelloet Laureate Bill Cosby Bukowski for a series of Funny or Die videos. While this over-the-top impersonation would undoubtedly stretch beyond its expiration date if it went to a full-length sitcom, I'm perfectly willing to suffer it to see what Bukowski does in his free time when he isn't creating his signature Jelloems. Perhaps Daly could play himself as Bukowski's best friend on the poet's trek to stardom. I'd say "mmm-mmm" to that.
Howard Kremer
Where You Know Him Outside of Stand-Up: the Who Charted? podcast, Austin Stories
The Premise: A comic mixes his sex-fueled rapper alter ego Dragon Boy Suede into his acts, Howard Kremer has for years used tours and themed albums to spread his love for the sunniest season of the year with the mantra "Have a Summah!" It's only natural that Kremer should get a series in which he plays a summah supahhero who must frequently break from his comedy-and-partying lifestyle in order to stop the detestable Wintah from trying to take over the world. It helps if you're as high as this concept is.
Rowan Atkinson
Where You Know Him Outside of Stand-Up: Mr. Bean, Black Adder
The Premise: Rowan Atkinson has proved himself a comedic genius time and again over the last 35 years, with a physical presence that can rarely be matched. But beyond theatrical imports like the terrible Johnny English movies, Atkinson hasn't really tried to jumpstart an Americanized leg of his career, and we've never really gotten to know the actor behind the iconic roles of Mr. Bean and Black Adder. So what better way to do all that than with a new series that chronicles his attempts to jumpstart the Americanized leg of his career in the most complicated ways possible? Did somebody say Hugh Laurie?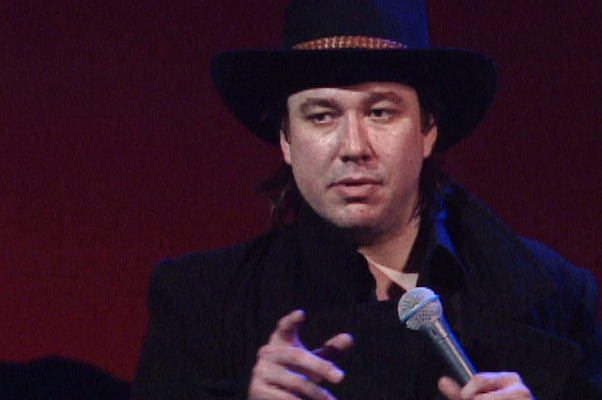 Bill Hicks
Where You Know Him Outside of Stand-Up: Bill Hicks was stand-up.
The Premise: If there is any comic legitimately badass enough to come back from the dead to entertain audiences anew, it's the extremely intelligent and pointed Bill Hicks. (He died of pancreatic cancer in 1994.) This might not be a show so much as just Hicks sitting on a golden throne, existing again, but I'd give up every other idea on this list (as well as 99% of current television and also my left foot) for this to actually happen.
Your Daily Blend of Entertainment News
Assistant Managing Editor
Nick is a Cajun Country native, and is often asked why he doesn't sound like that's the case. His love for his wife and daughters is almost equaled by his love of gasp-for-breath laughter and gasp-for-breath horror. A lifetime spent in the vicinity of a television screen led to his current dream job, as well as his knowledge of too many TV themes and ad jingles.