Watch Jerry Springer And Ricki Lake's Hilarious Rap Battle On Drop The Mic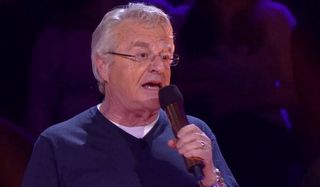 Two daytime talk show legends threw down on TBS' reality series Drop The Mic, and before anyone gets too excited no, Oprah wasn't spitting hot fire about Phil Donahue. Instead, two of her contemporaries Jerry Springer and Ricki Lake went head to head, and it was a hilarious verbal brawl. Neither of the talk show hosts pulled a punch when going back and forth for their rap battle, which led to some absolutely brutal burns about each TV vet's careers. Grab some popcorn.
Drop The Mic should've had security-turned-host Steve Wilkos to be on standby as a guest referee, since some of the things Jerry Springer and Ricki Lake said were fighting words! That said, neither Springer or Lake actually went into each other's personal lives for their insults, keeping the insults professional and pop culture-related, which definitely helped keep things from getting as salacious as an actual Jerry Springer episode. But it isn't a rap battle if the insults don't sting just a little, right? So the burn by Springer that John Travolta made a better-looking woman than Ricki Lake in Hairspray was as brutally absurd as it was funny.
Jerry Springer appeared to be apologizing to Ricki Lake at the end of their Drop The Mic showdown. Lake backed away, though, rejecting Springer's offer to give her the trophy. Lake's disses may not have been quite as biting, but in her defense, she definitely had a better flow with her rhymes compared to Springer, who almost completely lost anything resembling rhythm about midway through.
Rhythm issues aside, Jerry Springer had the ultimate secret weapon any MC would kill for in a rap battle: his own audience chant. It's hard to win a war of words against someone when crowds have been conditioned to chant his first name any time he says something even remotely snarky. There's also something to be said for success; as barbed a jab as it was, Lake's last daytime talk show was canceled after one season in 2013, and Springer is still on the air after 27 years. Perhaps if Ricki Lake had Maury Povich on hand (whom she shouted out during the battle), things would've swung a different way! Who wouldn't want to see Springer fumbling over his lines while Maury got the crowd dancing with some "you are not the father" disses?
Drop The Mic airs on TBS Sundays at 10:30 p.m. ET, and things are sure to get crazier as Season 2 continues. For a look at what other new television is coming in 2018, be sure to visit our midseason premiere guide and summer premiere guide. For more Drop The Mic action, check out the crazy Netflix vs. WWE matchup the show has planned for Season 2.
Your Daily Blend of Entertainment News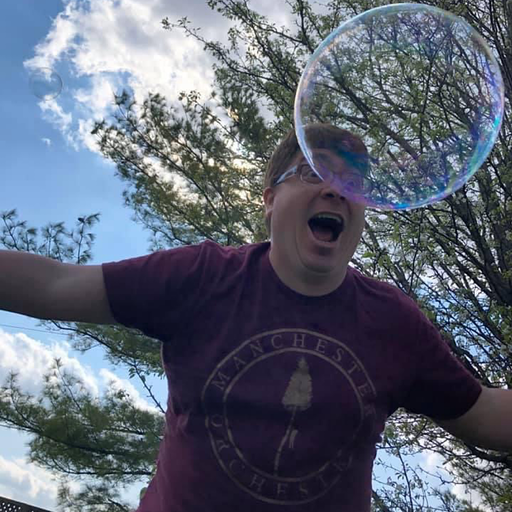 Mick contains multitudes and balances his time reporting on big happenings in the world of Star Trek, the WWE, reality television, and other sci-fi shows.