Supergirl Casts Jon Cryer As Lex Luthor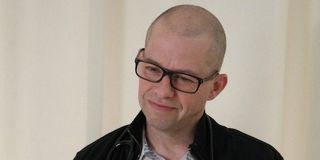 Superman has made a lot of enemies over the years, but arguably the greatest of the bunch is Lex Luthor, who uses his brains to deal with the Man of Steel's brawn. These two have that same adversarial relationship within the world of Supergirl, but while Superman has already shown up a few times on that TV show, Luthor, outside of a flashback to his childhood, has simply been referenced numerous times. However, it was announced last month that the adult Lex will finally appear on Supergirl later this season, and today it's been revealed that he'll be played by none other than Two and a Half Men star Jon Cryer.
Jon Cryer's Lex Luthor will debut in episode 15 of Supergirl Season 4, and this will be a recurring role. No specific details about this version of Lex were revealed, but we can expect him to be a formidable foe not just for Supergirl, but also his adoptive sister, Lena, who's been one of the show's principal characters since Season 2.
Interestingly enough, this won't be Jon Cryer's first time dipping his toes into the Superman mythology, as he previously played Lenny Luthor, Lex Luthor's nephew, in 1987's Superman IV: The Quest for Peace. He also contributed to the DC Comics media landscape by voicing Felix Faust in an episode of Justice League Action.
Outside of comic book media, Jon Cryer is best known for his role as Phil "Duckie" Dale in the John Hughes-written movie Pretty in Pink and starring as Alan Harper in the CBS series Two and a Half Men. In recent years, his notable credits have included guest roles on NCIS and The Ranch, and he recently wrapped production on the upcoming movie Big Time Adolescence, where he co-starred alongside Pete Davidson.
Jon Cryer joins a long list of actors who've portrayed Lex Luthor in live action. In the TV realm, the villain has previously been played by Scott James Wells and Sherman Howard in Superboy, John Shea in Lois & Clark: The New Adventures of Superman and Michael Rosenbaum on Smallville. On the silver screen, Lex has been brought to life by Gene Hackman in three of the four Christopher Reeve-led Superman films, Kevin Spacey in Superman Returns and Jesse Eisenberg in the DC Extended Universe. Lex is also set to be one of the main characters in the DC Universe series Metropolis, which is still in development.
At the start of Supergirl Season 2, it was revealed that Lex Luthor was serving 32 consecutive life sentences, but even though he's been stuck behind bars, Lex still looms large on the series. For instance, when Lena Luthor rebranded Luthor Corp as L-Corp and changed the company direction to atone for Lex's crimes, Lex sent John Corben, the future Metallo, to kill her. Lex's imprisonment is also what led his and Lena's mother, Lillian Luthor, to pursue a vendetta against aliens, though fortunately, Lena opted to go down a different path.
It's also been noted that in the Supergirl continuity, Superman and Lex Luthor started out as friends (similar to their relationship in Smallville), but when Lex's methods became too brutal and the Kryptonian hero saw the chrome-domed billionaire industrialist for the man he really was, that's when they became adversaries. It's unclear if we'll actually see Superman and Lex Luthor interact within Supergirl, though you can bet there are a lot of fans who want to see that happen. Tyler Hoechlin will reprise Superman in the upcoming Arrowverse crossover "Elseworlds," which will introduce Elizabeth Tulloch's Lois Lane.
While there is a bigger age gap between Jon Cryer and Katie McGrath than the one shown between the young Lex and Lena in the flashback from the Season 2 episode "Luthors," Jon Cryer is definitely an interesting choice for Lex. Cryer is arguably better known for his comedic performances, but fingers crossed he can channel Lex's special brand of menace in this more dramatic setting.
One can also imagine that Jon Cryer's Lex Luthor will somehow be tied to the main villain of this season, Ben Lockwood, a.k.a. Agent Liberty, who's leading a violent movement against aliens on Earth. Agent Liberty had been working with Mercy and Otis Graves, both of whom previously worked for Lex, but they were killed in the most recent Supergirl episode, "Ahimsa." Whether Liberty is already in communication with Lex or they'll form an alliance later this season, or even if Lex has his own separate plans in motion, given how much Lex hates aliens and his past with Superman, it wouldn't be wise for Supergirl's protagonists to underestimate him.
If there's one thing comic book fans have learned over the decades about Lex Luthor, it's that it takes more than sheer power to bring him down. Granted, that definitely helps, but there are instances where one must outsmart him, as difficult as that may be. With that in mind, Supergirl having Lena as an ally will be most helpful. While Lena isn't on great terms with Kara Zor-El's superhero self (she's still unaware that Kara and Supergirl are one and the same), the two women are still working together to protect the innocent, so Lena may be the key to thwarting whatever Lex has planned.
Bringing in Lex Luthor is just one of the ways Supergirl is delving into family this season. One of the new characters this year is Nia Nal (played by Nicole Maines), CatCo's newest reporter who will soon become the superhero Dreamer, and in the future, we'll meet her sister Maeve (played by Hannah James) and her mother Isobel (played by Kate Burton).
I also can't help but wonder if Lex appearing soon means that we'll also soon be reunited with Brenda Strong's Lillian Luthor. She's been locked up for her crimes and claims to have turned over a new leaf, but if Lex has something in the works and ends up breaking Lillian out of prison after he escapes (assuming that happens), then maybe she'll have a change of heart and revert to her sinister ways.
Supergirl airs Sundays at 8 p.m. ET/PT on The CW. As for what else is currently airing during primetime, check out our fall TV premiere TV schedule for that information.
Your Daily Blend of Entertainment News
Connoisseur of Marvel, DC, Star Wars, John Wick, MonsterVerse and Doctor Who lore. He's aware he looks like Harry Potter and Clark Kent.