8 Flash Villains Who Should Make Up The New Rogues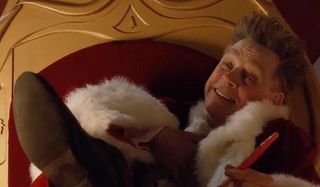 Season 5 of The Flash recently re-introduced Weather Wizard into the series, one of the Scarlet Speedster's more powerful enemies who's been absent since Season 2. This could mean a new lineup of the Rogues will be coming to the superhero series. Should that be the case, here are 8 villains who should be along for the ride not only for their usefulness, but also because they're just cool.
Amunet Black
Amunet Black's presence in The Flash felt fleeting, and the villainess as a whole was grossly under-utilized in Season 4. Her powers would absolutely be an immense asset to the Rogues, and she's clearly a step above some former members who have joined the villain group. This wouldn't necessarily be problematic considering Amunet Black once held a leadership role within the Rogues in the comics, although it could lead to a future power struggle if she joined.
The only real hangup with Amunet Black getting associated with the Rogues would be her lack of an introduction. Leslie JoCoy walked free following her time on the series, so The Flash would either have to show her captured or find some way to establish a connection between her and members like Weather Wizard and Trickster. Of course, writers could always throw in a line on how they've worked together before, perhaps through Amunet's operation she ran in Central City.
Rag Doll
If Weather Wizard is bringing the Rogues back for another round, Rag Doll appears to be an easy in for the new lineup. The two seemed to form a bond in The CW's deleted scene that teased Liam McIntyre's character making a comeback, and there was a sense they'd have each others back for whatever "storm" was headed their way. Hopefully, there's not too much rain involved as Rag Doll's hair is already frizzed enough as is.
Rag Doll's ability to contort and flatten his body is an obvious asset to any Rogue who is looking for an in to areas they'd have trouble accessing otherwise. He's basically a master key to wherever they'd need to go, who can also creep heroes out with his double-jointed limbs. The only real downside is Rag Doll might be even too creepy for some of The Flash's villains, which would obviously make collaborating with them a bit hard.
Trickster
The Flash's Rogues lineup wouldn't feel complete without Trickster, and his inclusion would be natural given he and Weather Wizard's past on the show. The two made an even better team than when Trickster paired up with his son and nearly caused a Christmas disaster in Central City. Another collaboration between the two might have more success, especially if they have more villains to help aide their effort.
Unfortunately, The Flash may not have access to Mark Hamill this season, as showrunner Todd Helbing teased another episode featuring him may not happen anytime soon. Hamill was scooped up by the showrunner's brother Aaron Helbing for a role in his series Knightfall. It has been a couple months since The Flash showrunner made those comments, however, so perhaps Hamill found some time between then to make an appearance.
The Snarts
The Flash fans shouldn't need to question why bringing the Snarts back would be a treat. Leonard Snart alone has had a major impact on The Flash, and even a rumor that Wentworth Miller could be returning to the program would likely result in a collective shriek from the fanbase that could give Black Siren a run for her money. Seriously, it'd be a big deal to hear he's changed his mind about stepping away from the Arrow-verse.
That's not to diminish the importance and viability of Lisa Snart, however, as Peyton List's character and her golden gun is still a strong option for The Rogues. She may also be a perfect rebound for Cisco, as the two shared some romantic chemistry before Gypsy stepped into the picture and broke his heart. Obviously, a reunion under these circumstances wouldn't lead to any big romance, but perhaps enough to remind him that there are other interested women out there?
Tar Pit
Tar Pit hasn't been seen on The Flash since Season 2, but he's still kicking around in prison somewhere and probably waiting for his chance to escape. He may soon get that opportunity and could have more success as a villain if he put his pyrokinetic and tar-forming abilities to use for the Rogues. After all, who wouldn't want a meta who can grow to an enormous tar monster and hurl fire?
Hell, even Team Flash couldn't say no to that. Of course, that ship has sailed for Tar Pit as he's probably sworn revenge on The Flash, Joe West and anyone else responsible for the events that resulted in his lockup. A spot in the Rogues would be his chance to do that, as well as an opportunity for a cool, but not often seen villain of The Flash to make his return.
Pied Piper
Pied Piper hasn't been seen on The Flash since Season 2, but he's been mentioned a few times since. When that happens, that typically means the show is working its way towards bringing back the character, who was a real pain in the ass for Team Flash in Season 1. That said, he supposedly turned over a new leaf the last time he was seen and was at least nice enough to save Barry from a Time Wraith.
This makes it unlikely he'd find his way into a Rogues lineup, although all hope is not lost. After all, Cisco still thinks he's a "dick," and we've already seen he had the ability to be a really bad dude prior to Barry's alteration of the timeline. That said, Team Flash would really have to piss him off to get him to align with the Rogues, so here's hoping they do something this season that sets him off.
A New Captain Cold
As great as Wentworth Miller was at playing Leonard Snart, The Flash has to come to grips with the fact that he may never return to the role long enough for a meaningful arc. If The Flash plans to continue on for more seasons, it may be time to consider introducing a new actor as the new Captain Cold.
Finding a new actor to give the Cold Gun in a Rogues adventure would be a terrific way to pass the torch. Obviously, there will be some who won't enjoy The Flash replacing Wentworth Miller's character, but eventually they may come to love a fresh introduction of one of The Flash's biggest villains. If not, the writers could always beg Miller to come back long enough to kill the new actor off.
The Flash airs on The CW Tuesdays at 8:00 p.m. ET. For a look at what other things are headed to television in the near future, be sure to visit our fall and midseason premiere guides.
Mick likes good television, but also reality television. He grew up on Star Wars, DC, Marvel, and pro wrestling and loves to discuss and dissect most of it. He's been writing online for over a decade and never dreamed he'd be in the position he is today.