7 Cancelled Game Shows Networks Need To Reboot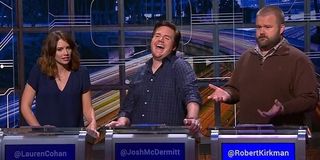 With shows like Ellen's Game of Games leading the charge and classics like The Price is Right holding strong, game shows are still very much a popular genre. As the world prepares for more like Mental Samurai and others with wacky premises, let's take a look at a handful of game shows we'd love to see make a return in the near future.
Legends Of The Hidden Temple
In an era where Nickelodeon had a handful of quality game shows on television, Legends of the Hidden Temple was its best. Teams of kids competed in a competition that involved physical skill, memory, and a bit of dumb luck in order to make their way to the Temple for a shot at the grand prize. The show really made those kids work for its grand prize, and only a handful seemed to succeed.
The show was so set heavy and massive it feels a reboot today isn't possible, although shows like The Titan Games and American Ninja Warrior should give folks optimism. Plus, Nickelodeon made a movie based on the game show a few years back, so maybe there's a chance contestants could yet again answer questions from Olmec or enter the Shrine of the Silver Monkey sometime in the near future. Watch out for those Temple Guards until then!
1 vs. 100
A mob mentality can already be found on CBS' The World's Best but few shows on television have utilized a massive audience better than 1 vs. 100. As the title implies, one contestant took on a hundred other players in a general trivia competition that saw folks eliminated after one incorrect answer. If the contestant was the last person standing, they won $1,000,000 and the pride of knowing they're smarter than at least a hundred others.
It was a great concept, and one that needs to come back to television immediately. Original host Bob Saget should have some time in his schedule to reprise his role as host now that Fuller House is ending, and one would think the network could add an additional smartphone element to really bring this game into the modern era. We need a show where folks can play at home and compete with people on TV. Let's make it happen, Hollywood!
The Newlywed Game
The Newlywed Game has a premise that never really gets old, which is probably why it's been revived a handful of times. That said, a new episode hasn't been seen since 2013, which means it's time to start considering a new reboot. Think of all the things that have happened in the dating world since then, and how great it would be to see Newlyweds answer questions their partner should know about them!
This would be especially fun to watch in an age of Tinder and rampant social media use, where crazy stories and habits are much easier to track. A show could really dig into some wild territory, and lead to drama television audiences secretly crave, or a bit of raunch that's just at the acceptable line for what can be showcased on network television. Both sound great, so let's hope someone is already putting in the legwork for the latest revival.
@Midnight
It's been two years since Comedy Central's late-night internet-based panel show was shuttered, but if feels like so much longer. That's probably because there hasn't been a serviceable replacement since that's replicated the show's improv fun, or replicated its commanding grasp of internet culture and hilarious categories. It's a bit surprising considering it doesn't seem like that hard of a premise to mimic, so why hasn't anyone ran with it yet?
Well, according to Chris Hardwick in an interview with Insider, @Midnight wasn't a show primed to deal with the increasingly political nature of comedy and America at large. With politics dominating social media and other areas the show looked to for inspiration, Hardwick decided to hang the show up rather than try to make it something he didn't see fit. One would assume that means a revival isn't happening anytime soon, unless he changes his mind.
Truth Or Consequences
Truth Or Consequences was a hit back in the day, and it isn't hard to see why. Contestants were asked ridiculously difficult questions, and when they failed, presented with a "truth" to answer. Audience members could answer, or opt instead to do an embarrassing stunt in its place. The show had a long run on television, and was at one point the proving ground for one high profile game show host, Bob Barker.
A revival might do well, although an attempt in the late eighties didn't reignite the same spark that had audience hooked from the 1950s to the late 1970s. Some segments, like the tearful surprise reunions, would be difficult to pull off to as great of an emotional effect, but would still get a decent response considering many shows still utilize that premise. Really the big draw here is embarrassing stunts, which the world can't get enough of.
Wild West Showdown
Wild West Showdown is one of the more obscure entries on this list, but hands down one of the most interesting. This short-lived series pitted contestants in Old West style competitions for cash prizes, in what was essentially American Gladiators with Cowboys. Contestants engaged in log-rolling, jumping on runaway stagecoaches, and being dragged by a horse while tied to a rope. The waiver sheet for this show must have been air-tight!
It would be great to see a show like this return to television in 2019, while Westworld is still popular. It would be cool to see people competing in a themed show like this, especially when the odds of massive falls and fails are high. If watching people fail miserably at physical challenges wasn't entertaining, Wipeout wouldn't have been such a popular show!
Next
MTV's cruelest dating game, one contestant went on blind dates with a varying number of singles who competed to be the person chosen for a date. If they were "Nexted," the competitor would return to an RV with the others and watch everyone else compete. Once the contestant found a match, they could then proposition the competitor as to whether they'd like to go on another date, or receive a dollar for each minute they spent on the date.
Next had some truly legendary moments, many of which were fueled by the petty and shallow nature of MTV 20-somethings. A revival would be just as cruel, but that's not to say it wouldn't be fun to watch all the same. After all, there is a way to do this competition without being a douchebag, although it never seemed that anyone managed to successfully do that.
Figure It Out
Figure It Out consisted of Nickelodeon stars, who tried to guess key words on a board that revealed a unique talent of a child contestant competing on the show. Panelists asked the contestant questions, to which they would reply with yes or no. If they happened to say one of the key words, it would appear on the board. If the celebrities couldn't guess the phrase that highlighted the contestants talent after three rounds, the contestant won.
A Figure It Out revival would be great for kids, but also a concept that would work relatively well with adults as well. Granted, the whole slime element for saying a secret word would feel odd in a mature setting, or maybe not considering its younger viewers are now well into adulthood. Get the brothers from Pete & Pete and a couple other shows on the celebrity panel, and this could make for a great dose of classic Nickelodeon nostalgia.
Readers who have their own suggestions for cancelled game shows that need a comeback can make their pitches in the comments below. For a look at what's coming to television in the coming weeks, be sure to visit and bookmark our midseason premiere guide.
Your Daily Blend of Entertainment News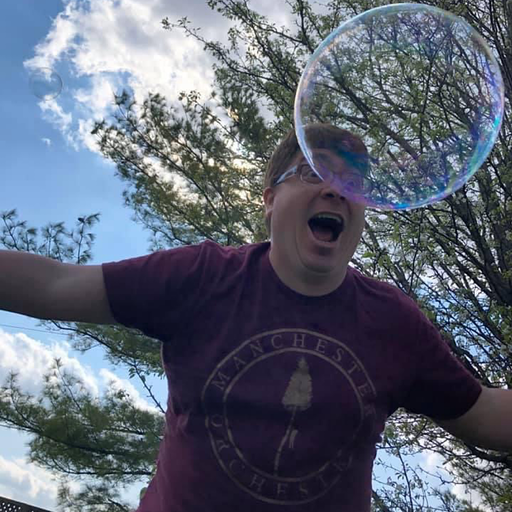 Mick contains multitudes and balances his time reporting on big happenings in the world of Star Trek, the WWE, reality television, and other sci-fi shows.