Dave Bautista Confirms WWE Retirement With Touching Note To Fans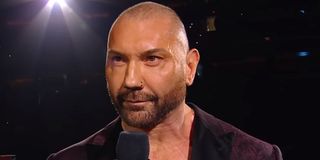 WrestleMania 35 has concluded, and with its end came the conclusion of one WWE legend's career. Following his loss to Triple H, Dave Bautista has announced that while he's still in fine physical condition, he won't be performing in a wrestling ring any longer. Big Dave thanked fans for their love and support during his final run with the company, and talked more about how special the night was for him in a touching note.
Ironically enough, the stipulations for Dave Bautista's final match were that if he defeated Triple H at WrestleMania, Hunter would have to retire. Now that fans are learning that Bautista's retirement may have been pre-planned to follow WrestleMania 35, they're probably questioning why the WWE didn't book the event as a Career vs. Career match. Perhaps the company wasn't aware Batista planned to bounce following this short-term contract, or maybe the former wrestler came to his big decision not long after the match concluded.
Whatever the case may be, many had suspected Dave Bautista wouldn't be around the WWE for long after the company's biggest event. His busy film career has ensured he's going to have a full plate in the foreseeable future, and while some wrestlers have remained pro wrestlers well into their 50s and sometimes beyond, Bautista has some film contracts that could be jeopardized by him tearing a tendon or breaking a bone in the ring during a short-term run.
With that said, it didn't look like Dave Bautista was all that worried about his body last night during that physically grueling match against Triple H. The two men had a "no holds barred" contest which included both men taking hard falls from high heights onto stiff objects all in the name of entertainment. Both men left it all in the ring, as evidenced by Bautista exhaustion while being helped away from the ring by a referee.
Will his retirement stick? It's hard to say, of course, as Dave Bautista wouldn't be the first former wrestler to announce a retirement and then change their mind down the stretch. There are few better ways to promote an upcoming film to wrestling fans, so don't be surprised if Batista still surfaces on the product from time to time. After all, there are other ways to contribute to the WWE that don't involve being an in-ring performer!
Another year's WrestleMania is now behind us, but that just means there's a dozen fresh storylines in the works to plot out the next year of WWE programming. Some of the show's fallout will be addressed on Monday Night Raw, which airs Monday, April 8 beginning at 8:00 p.m. ET. For more on Dave Bautista, read up on why he left the WWE in the first place, which may explain his recent retirement announcement.
Your Daily Blend of Entertainment News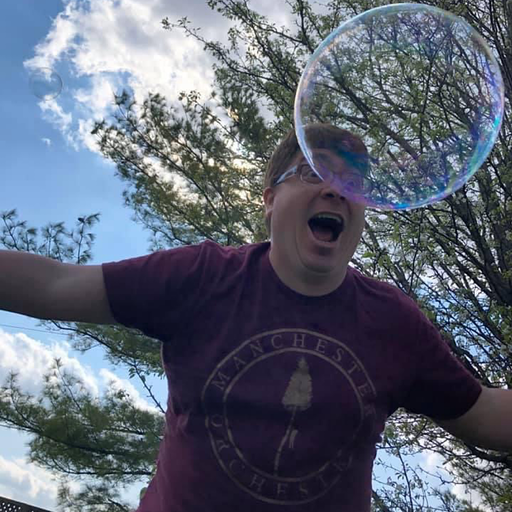 I like good television but also reality television. His day largely consists of balancing his workload between reporting on the latest and greatest news in Star Trek and other sci-fi, as well as 90 Day Fiancé, WWE, Big Brother, and more.