The Blacklist's Red Reddington: A Timeline History For James Spader's Criminal Mastermind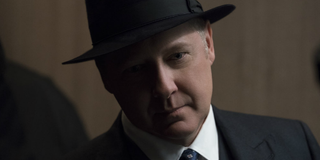 (Image credit: Virginia Sherwood / NBC)
In the Season 5 finale, The Blacklist dropped a bombshell on viewers. The man that fans knew as Raymond Reddington has actually been an imposter. Who has James Spader really been playing all of this time? That question set off a chain of events that almost led to Red's death.
The good news is that fans are getting closer to the answers. In truth, a lot of clues regarding Red's true identity have been hiding in plain sight, all along. The criminal mastermind has not been shy about sharing stories from his past. Not necessarily Raymond Reddington's rehearsed history, but stuff that seemed related to his own personal history.
In doing this, Red has created a mosaic portrait of his past. While some crucial pieces are missing, many are intact. This is what viewers know about Red so far. Let's start at the very beginning.
Early History
1959: Red is born. That is all The Blacklist has really given viewers about Red's birth, and we recently learned this. Red confirmed at the start of Season 6 that he was turning 60, making his birth year 1959. Further details, such as where he was born, are not known. Nor are the identities of his parents. The Blacklist has revealed that a mother and father raised him. In a rare moment, Red fondly referenced his mother making him a specific meal ahead of his execution.
Circa 1970s: Red grows up. Red's stories from his childhood paint the portrait of someone coming of age with a bit of a rebellious streak. He smoked a cigar in the fifth grade, so roughly 10 or 11 years old. Red also showed a penchant for theft. He stole a strawberry bismarck from a baker, per Reddit user TessaBissolli. Both suggest Red's growing feelings against society's rules.
1972 – 1977: Red works. Before he took over Raymond Reddington's identity, Red worked jobs throughout his teens. He installed carpet at Lake Charlevoix and did a summer job at the Emmet county fair. The location of both of these jobs indicates that Red grew up, at least partially, in Michigan. Perhaps he was visiting someone in the summers when he was in his teens? Either way, Michigan holds the key to at least some of Red's formative years.
1977 – 1990: A blank space. Red is not Raymond Reddington, so none of Reddington's history applies. However, viewers can pinpoint when Raymond Reddington died, which is also near the time Red assumed his identity. That year was 1990. If Red is Ilya, then he was working at the Russian Embassy and already in deep with the Cabal at that point. That is where Ilya was when Katarina contacted him.
Origins As An Imposter
1990(?): Raymond Reddington dies. Red was present at the fire that consumed the house where Raymond Reddington had taken Liz/Masha. Ilya and Katarina pulled Reddington from the flames after Masha had shot and killed him. Hence, the possible explanation for the burn scars on Red's back. He and Katarina go their separate ways after that for a time.
Circa 1990: The imposter strikes. Katarina meets up with her dear friend from childhood, Ilya Koslov. On the run from the Cabal and the USSR, Katarina is desperate. Ilya comes to the rescue, and they are able to help her parents escape. Realizing there is no way out, Ilya suggests he assume Raymond Reddington's identity. This allows him to protect Katarina from her enemies and the plan works. Katarina seems to be safe somewhere.
Christmas 1990: Raymond Reddington disappears. This is when the world believes they have lost all official contact with Raymond Reddington. In Ressler's words, he "disappears from the face of the Earth." Reddington does not arrive to see his wife and their daughter, Jennifer, for Christmas. As Ressler describes in The Blacklist pilot, Reddington's red car is found abandoned, covered in snow. It is a cold case until five years later. While off the grid, Red has befriended Dembe.
1995: Raymond Reddington resurfaces. Five years after sees Raymond Reddington reemerging in the mid-90s. As fans now know, that is actually when the imposter came onto the FBI's radar. From there, it is all imposter, all the time. Before long, Reddington has been rebranded as a traitor to the United States and dons the new nickname "The Concierge of Crime." Red cleared Reddington's name as a traitor in Season 6 with the revelation that Katarina had framed Reddington.
1995: The imposter's crime spree begins. Raymond Reddington got back on the radar due to a classified document leak in 1995, which was traced to him. From there, Red is involved in various criminal enterprises. For whatever reason, Red believes that the rest of the world will believe that Reddington is an international criminal. He turns out to be right.
Red And Liz
1985: Liz/Masha is born. Whoever Red is, he knows intimate details about what Katarina went through when she learned she was pregnant with Masha/Liz. He talks about Katarina struggling with what to do and tells various personal stories relating to her life and her mindset, at the time. Also worth noting is that Liz was born in Russia, not the United States.
1990: A five-year-old Liz is given to Sam. Flashbacks show Masha being dropped off by Kate Kaplan, who later becomes Red's close associate. In the Season 6 episode, "Rassvet," Sam expresses anxiety about when Katarina is going to pick Liz up. An anguished Katarina never returns to get Liz. Not because she is dead, rather because she is in deep cover.
1990: Alternate timeline of Liz's drop-off. In the Season 1 finale, Red tells Liz the story as Sam would explain it. That an old male friend arrived one night and said that he was in danger and that he needed someone to take care of a little girl (Liz). The reason being that her father had died that night in a fire. Sam then took her in and raised her as his own. From the way, Red told it, without much hesitation on Sam's side.
2003: Red meets Liz. On the same day that Liz starts her new job as an FBI profiler, Raymond Reddington, the FBI's most wanted man, turns himself in. What follows is a twisty mystery as to why Red chose that time to step in. Was it the situation with Tom? Was it other outside forces and concerns? When it first happened, it seemed to be the work of a concerned father. There is apparently more to that story.
If you dig a bit, you find that Red has not always been consistent in his accounts. Can viewers only trust the flashbacks? Is only seeing believing? It makes sense that it might be. The alternating story of how Liz came to be raised by Sam is a big difference.
What Red told Liz gels with the conversation that Red had with Sam before Red killed him. However, the flashbacks show Kate Kaplan being the one to leave Liz with Sam. Red's use of the pronoun "he" when referring to the person who left Liz with Sam, indicates it was a man. Ruling out Kate Kaplan.
Has Red been picking and choosing stuff to throw Liz off? If he is Ilya, why all of the secrecy? Here is hoping some big answers are coming The Blacklist's way. After writing this, I am more convinced that Red is Ilya, after all.
Stay tuned to find out if that notion gets disproven and continue watching Red's timeline grow when The Blacklist continues. New episodes air Fridays at 8 p.m. ET on NBC.
Your Daily Blend of Entertainment News
Like a contented Hallmark movie character, Britt happily lives in the same city she grew up in. Along with movies and television, she is passionate about competitive figure skating. She has been writing about entertainment for 5 years, and as you may suspect, still finds it as entertaining to do as when she began.
Your Daily Blend of Entertainment News
Thank you for signing up to CinemaBlend. You will receive a verification email shortly.
There was a problem. Please refresh the page and try again.