How The Blacklist Can Stay Relevant Without Red's Past As The Main Hook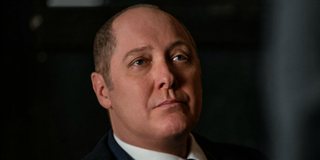 (Image credit: Zach Dilgard/NBC)
Red's past has undeniably been the main hook of The Blacklist ever since the crime drama premiered. Accordingly, most of the show's attention has been spread between Red's mysterious origins and how they relate to Liz. The good news for the show is that it does not need that angle to stay relevant, and the show seems to know it.
The Blacklist is in no danger of ending any time soon. NBC has already given it the green-light for a seventh season. That means a lot more episodes to spend wondering if the mystery of Red's past will be solved.
Such a situation could get frustrating if fans only have that mystery to focus on, especially when you consider the slim chances that the audience will receive the big answer any time soon.
Jon Bokenkamp, who created The Blacklist, recently said that he thinks the show would be over if the audience knew the truth about who Red is. That seems to indicate that viewers will not know Red's true identity until the show ends. If you are not interested in an end date arriving any time soon, those answers will have to wait.
The show has had to step back from the "Red's past" angle before and it has done so to strong results. So, what should The Blacklist do in the meantime to remain relevant without the mystery of Red as its hook? Well, the beauty of the crime drama is that the "meantime" never feels like a slow or bland place. Why?
Because there are so many other stories to tell. Red's secret truth and his mysterious connection to Liz will always be a facet of what makes The Blacklist interesting. However, there are a lot of other characters and storylines that have enchanted too. They have also proven they can drive story in a significant way.
Unlike many series of its kind, The Blacklist has a lot of characters it can rely on to focus its attention. Look no further than last week's Samar and Aram-centric two-parter. The series cast the spotlight on its enduring couple to usher one half of its exit. That loss will require some adjusting.
Samar has been a pivotal part of the team and finding her replacement will be a difficult to impossible task. She brought so many dynamics to the show, and The Blacklist seems to know that viewers will need some time before the inevitable happens.
Some shows would throw her replacement in during the next episode. Or prepare the audience for the hand-off with an introductory installment that provided a segue to the new character. The Blacklist appears to be taking its time. This week's episode will again focus on Aram.
Driven to a newly realized place of pain, he has decided to wage war against Red. Savvy twists and turns such as these continually allow The Blacklist to utilize the ensemble it has to great effect.
This one, like the earlier storyline involving Mr. Kaplan, provides a familiar character squaring off against Red. The Blacklist attempted that earlier this season with Liz. However, that never quite worked because, at its core, the show thrives when Red and Liz are friends, not foes. Aram going up against Red gives everyone something to do.
The Task Force had been in a great place with Red, only to now have his relationship crumble with Aram. Loyalties could get torn. Aram is hurting and lashing out, which his friends and Red both know and will likely consider when acting. Depending on how far he pushes it, that could change.
As showcased in last week's installment, The Blacklist is at its finest when it is utilizing all of its players. There is literally no character they could run an entire episode with and it would be boring, in my book. Or worst yet, run the risk of being considered filler. Aren't we all curious about the show's other characters?
The Blacklist could spend an entire episode focused on Cooper and his wife going on a couple's retreat where adventure finds them. Seeing Ressler trying to find "the one" via online dating or visiting his family would be interesting. As viewers learned in Season 3, Dembe has a grown daughter and a granddaughter. Exploring their relationship with him would be a fantastic storyline.
Then there is Aram, whose family he talks about regularly. Who else is ready to meet the rest of the Mojtabai family? As you can tell, all of these characters provide a rich off-screen life to discover and spend time on.
That is not always the case when it comes to dramas. Pivoting elsewhere can often feel like a stall between major plot points. Hopefully, as Season 6 forges ahead, the spotlight will continue finding its way onto the series' endlessly endearing characters.
Other potential hooks involve Liz's mother, who viewers cannot be sure is dead. As well as Liz's grandfather, who remains an enigma. There is no time like the present to learn more about him. All of what Liz and her grandpa could discuss would not have to relate to Red's past.
Liz's grandpa has not been shy regarding his animosity towards Reddington. Whatever their relationship or lack thereof, he is a pivotal part of Liz's mother's life. Katarina's past is well worth exploring in greater depth too. She holds the key to many mysteries.
It is also worth mentioning that Red himself has other exciting angles to his life besides his past. Look no further to the heist episode to see how much fun the show can have with him outside of that hook. Part of what makes Red such a compelling central character is the multiple facets that comprise him.
Between the show's sprawling ensemble, the past of Liz's mother, or Red's adventures, there are no shortage of hooks to rest The Blacklist upon. Again, this is a rare and valuable aspect the show could use to power multiple seasons to come.
Find out if Red's past remains the main hook when The Blacklist continues with new episodes airing Fridays at 9 p.m. ET on NBC. It is important to note that there have been several two-part episodes in Season 6. In those events, The Blacklist has started an hour earlier, so be aware.
Like a contented Hallmark movie character, Britt happily lives in the same city she grew up in. Along with movies and television, she is passionate about competitive figure skating. She has been writing about entertainment for 5 years, and as you may suspect, still finds it as entertaining to do as when she began.
Your Daily Blend of Entertainment News
Thank you for signing up to CinemaBlend. You will receive a verification email shortly.
There was a problem. Please refresh the page and try again.