Don't Blink: Karen Gillan Proves Doctor Who's Moffat Has Weeping Angel In His Garden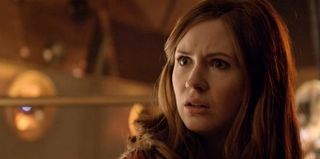 Once an actor, actress, or showrunner becomes a part of Doctor Who, it seems to be something they can never fully leave behind. That's not a good thing for everyone (like Christopher Eccleston), but Karen Gillan has embraced her legacy as Amy Pond, the first companion of the Eleventh Doctor.
It appears Gillan isn't the only Doctor Who alum who's kept the series with them after their time on the show, as the actress revealed during a recent visit to former showrunner Steven Moffat's garden that he has a relic from his days as well. Don't worry, blinking is allowed while watching this video, although if that Weeping Angel starts to get closer, maybe keep those eyes peeled from here on out.
The Weeping Angels predate Karen Gillan's run as a companion and Steven Moffat's time as showrunner, but likely holds a special significance for each individual. Moffat actually wrote the episode "Blink," which first introduced the Weeping Angels in 2007, and then re-used them in story lines during his tenure as Doctor Who's showrunner.
This includes the episode "The Angels Take Manhattan," which is a particularly notable episode for Karen Gillan's Amy Pond. In the episode, Amy and her husband Rory created a time paradox in order to stop the Angels and restore order to the timeline. Unfortunately, one Angel survived and in one final act of cruelty, managed to send Amy and Rory back in time in a way that prevented the Doctor from seeing them ever again.
Given that, it's really not surprising the Weeping Angel is in Steven Moffat's garden and that Karen Gillan is jazzed and posted about it on Instagram, but why are these two hanging out to begin with? Perhaps Gillan is finally pulling the trigger in wanting to appear alongside Jodie Whittaker's Doctor and is hoping Moffat will put in a good word for her with current showrunner Chris Chibnall?
It's a possibility, but let's also remember Steven Moffat has his own projects in the works and may be recruiting Karen Gillan to check her availability or level of interest in some things he has in the works. For example, he's working on an adaptation of The Time Traveler's Wife for HBO. It's possible Moffat is eyeing Gillan for the role of Clare Abshire, which sounds like the type of high-level casting HBO likes for its shows.
If that's the case, it could be a much bigger commitment than a brief Doctor Who cameo, which could be an issue for Karen Gillan. There's no shortage of films she's a part of at the moment, and let's not forget she's still very much involved in the MCU as it heads into Phase 4. As great as it would be to see her back on Doctor Who or in another television project, she may just be too busy.
How Karen Gillan Elevated David Dastmalchian's All Creatures Here Below
Does Doctor Who need to bring back Amy Pond, or is it for the best that the BBC America series keep that character buried? Sound off in the comments below, and stick with CinemaBlend for more updates on Karen Gillan, and the upcoming season of Doctor Who.
Your Daily Blend of Entertainment News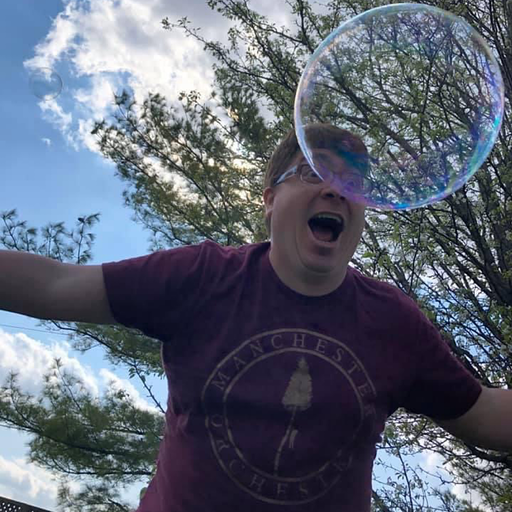 I like good television but also reality television. His day largely consists of balancing his workload between reporting on the latest and greatest news in Star Trek and other sci-fi, as well as 90 Day Fiancé, WWE, Big Brother, and more.