South Park Creators Hint At When They Could Quit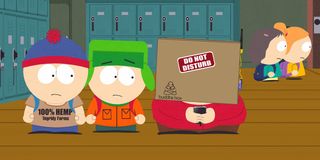 It's hard to believe that South Park has been on the air for 23 seasons and just was renewed by Comedy Central through 2022. This year the show will hit the 300th episode milestone, although Trey Parker and Matt Stone say there's nothing hugely special like the controversial 200th double episode planned. Still, despite being renewed for some time, the two creators have thought about when South Park could end and just hinted about when we can expect it.
In a recent interview, Matt Stone and Trey Parker happened to touch on their respective ages before noting it's safe to say their run on South Park will be done sooner rather than later. Per Matt Stone:
Trey Parker turns 60 first, so if we're assuming Trey also won't be 60 yet before they call it quits, at max, South Park has nine or 10 seasons left in the tank. At that point the show would be well past Season 30 which would be, suffice to say, a good run. Worth pointing out that's not quite so long as the other behemoth South Park is often compared to, The Simpsons, will likely have run. (It's already going into Season 31 this year.) Although, that's just supposing South Park ends when Parker and Stone are done.
Still, due to the renewal that already happened, the two men haven't talked exactly about when their run on South Park will end, with Trey Parker also noting they absolutely do not sit down and have a heart-to-heart each renewal cycle about "if we are going to keep going." It's also worth pointing out the two men have dropped this line about saying sayonara to the show before, also noting they previously said they'd quit in their 40s. So, this is a hint rather than a proclamation.
Instead, what Trey Parker and Matt Stone told THR they do recognize is the fact that this talk of cancellation and renewals (talk the show has even made light of in the past) is something that comes up frequently in their line of work. In fact, Parker notes where the Comedy Central series is currently at is "an achievement"
Ratings are down on TV across the board, yet, as the Energizer Bunny would put it, South Park keeps going and going and going. Season 23 is expected to hit Comedy Central this fall and if the one season per year with 10 episodes per season model holds up in the future, the 2022 renewal will mean South Park hits a Season 26 milestone and a whopping 327 episodes.
Compare that to other long-running scripted shows and 327 episodes is actually small potatoes. Or, I guess more like medium-sized potatoes. Long-running network series Law & Order: SVU, which is heading into Season 21, has created 458 episodes so far. The Simpsons actually fairly recently surpassed Gunsmoke as the longest-running series of all time. It's 663rd episode will air on September 29.
Of course, network TV gets a bit of an edge, here. More episodes are traditionally produced for network TV than cable TV each season, with The Simpsons often creating 23 episodes to South Park's 10. (Although early seasons of South Park did air more episodes.)
This actually could precisely be why Matt Stone and Trey Parker are still interested in making more South Park, given they get to create a 10-episode season with tightly-woven episodes and few restrictions. Although Trey Parker has previously revealed there was at least one episode that made him think the show had reached its zenith, it's still going strong and the creators aren't ready to quit, at least not yet.
In the meantime, catch South Park this fall, and here's hoping the show continues hitting oddball milestones, like incorporating f-bombs or ranking in studies of the most offensive shows of all time. South Park will officially return for Season 23 on September 25.
Your Daily Blend of Entertainment News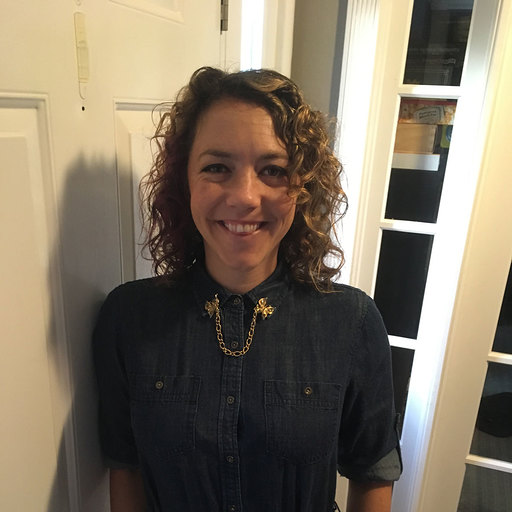 Reality TV fan with a pinch of Disney fairy dust thrown in. Theme park junkie. If you've created a rom-com I've probably watched it.