The 10 Greatest Banned TV Episodes Of All Time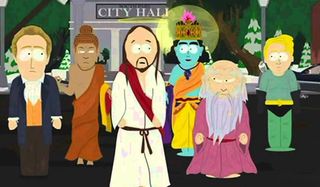 TV shows get banned (or almost get banned) for a variety of reasons, most oftentimes related to the social and political climates of the day. Sometimes episodes never make it to the air or are subsequently kept from airing, and other times episodes are banned following a life-altering news event, only to air later after people have calmed down about the topic. Years later, the whole thing often seems a little overblown in retrospect, but in the moment, the controversy is almost always heightened.
We're brought you some great banned TV posters, and now we've put together a list of the greatest banned TV episodes of all time. From comedies like South Park to memorable dramas like The X-Files, shows are yanked way more often than you would think. These are the best of the best.
The X-Files, "Home"
We decided to kick off this list with one of the most iconic TV episodes of all time, an episode that actually did make it to the air on Fox, becoming the first TV episode to earn a TV-MA rating. However, it's sticky topic, which followed a family that was inbreeding and murdering, was subsequently banned from airing on network television. Eventually, it was later re-aired on Fox's sister network, FX. Thank goodness for marathons, right?
Family Guy, "Partial Terms of Endearment"
During Family Guy's eighth season, Danny Smith wrote an episode that heavily focused on abortion. During the episode, Lois agreed to carry a baby for a couple of friends, but after they are killed in a car crash, she and Peter have to decide whether or not to take the baby to term or not. Fox is willing to get a little edgy, but abortion is a bit too outside-the-box for network standards and Fox pulled the episode, over concerns over the episode's portrayal of a controversial subject. Don't worry, though, you can find the episode on the Season 8 DVD.
Hannibal, "Œuf"
Hannibal has made a name for itself as a cinematographic and bold series about serial killers and the cat and mouse chase the authorities often have with them. However, in the wake of the Boston Marathon Bombings, NBC decided to pull an episode of its edgiest series, called "Œuf." Molly Shannon was expected to guest star as a woman who teaches children to kill other children. Though the episode didn't air, it was later available on iTunes and the Hannibal Season 1 Blu-ray.
South Park, "201"
This infamous two-part episode actually did air on Comedy Central, but the second half, "201," went through some major changes before it was actually banned from digital streaming platforms. It has also not ever been aired in repeats, having officially been shelved by parent network Comedy Central. The episode pokes fun at Tom Cruise, along with various religions and includes a slew of mentions of Muhammad, all of which were bleeped when the episode first aired. Like so many of these banned, pulled and otherwise affected episodes, "201"available on the Season 14 DVD—although only the censored version is available.
Sesame Street, "Episode 847"
Way back in 1976, the unlikely Sesame Street actually was host to a controversial episode, this one featuring Margaret Hamilton reprising her role as the Wicked Witch of the West from The Wizard of Oz. After the episode aired, complaints from the parents of "terrified" children were made, and while test studies seemed to prove that children weren't scared during the episode, the Children's Television Workshop effectively made sure the episode didn't air again.
Hawaii Five-0, "Bored, She Hung Herself"
Hawaii Five-0 currently airs in a new amalgamation on CBS, but back when the original series was airing, CBS aired a segment of the series called "Bored, She Hung Herself," an episode which was later shelved so it couldn't appear on subsequent DVD releases or in syndication. The episode featured a character who knew a trick for hanging himself without dying, and who later became a murder suspect. Apparently, someone attempted the trick after seeing the episode and it came back to CBS, who buried the ep, at least according to the wife of Hawaii Five-0's creator.
Mike & Molly, "Windy City"
Mike & Molly isn't exactly the type of show that incites a lot of controversy. However, an episode of the series was briefly banned thanks to inclement weather. Here's what happened. A couple of years ago, after tornadoes tore through Oklahoma, Kansas, Illinois and Iowa, Mike & Molly had an ill-timed episode set to air, also about tornadoes. CBS banned the episode, but later rescheduled it, when emotions related to tornadoes were not running so high.
Boy Meets World "Promises, Promises"
Do you remember a high school episode of Boy Meets World during which the guys and gals went to prom and Cory almost got lucky with Topanga? Probably not if you watched the show when it aired repeats on the Disney Channel. It's one of three episodes of Boy Meets World that never made it into syndication on Disney, thanks to dealing with more controversial topics. A couple of others also didn't make it to the channel, including episodes dealing with drinking and more.
American Dad, "Minstrel Krampus"
American Dad's Minstrel Krampus is another episode that got pulled following some harrowing events occurring in the United States. After the Sandy Hook shootings occurred, Fox decided to pull "Minstrel Krampus," along with the new Family Guy episode airing that night, out of sensitivity for the families of the victims. The episode ended up airing on Fox nearly a year later.
Seinfeld, "The Puerto Rican Day"
We all know about the Seinfeld gun-related episode that didn't even get made, but there's another episode that has had a tumultuous history. "The Puerto Rican Day" features the klutzy Kramer accidentally lighting a Puerto Rican flag on fire. He subsequently stomps on the flag, to the ire of many. After the initial airing, NBC banned the episode, but has since occasionally been available with the flag sequence intact.
Your Daily Blend of Entertainment News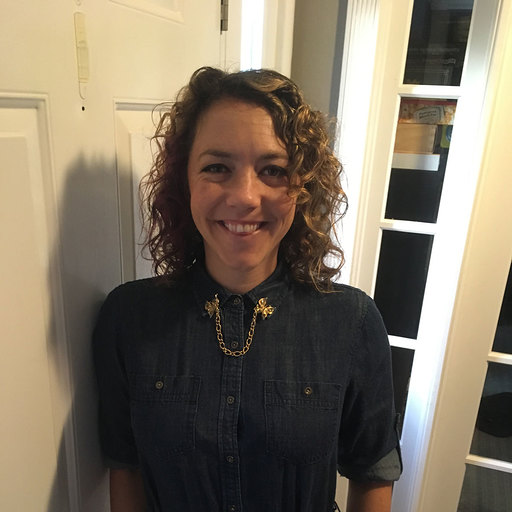 Reality TV fan with a pinch of Disney fairy dust thrown in. Theme park junkie. If you've created a rom-com I've probably watched it.