SNL Cast: The 15 Biggest Stars The Show Ever Produced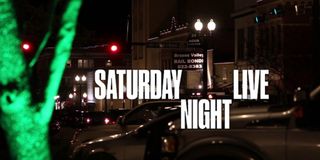 For well over 40 years, Saturday Night Live has provided comedy lovers with a treasure trove of talent, with multiple generations of comedy superstars getting their start on NBC's late night sketch comedy series. That hasn't changed, either, as the newest SNL season premiered this weekend, and continued spotlighting comedy's brightest new talents inside this cast. Let's take a look back through the annals of "not ready for primetime players" over the decades to pick out the biggest stars.
Naturally, there are a high volume of incredible talents that came out of Saturday Night Live. We're only looking at the 15 biggest stars. Let us know your favorites in the comments.
Will Ferrell (1995-2002)
Certainly among the biggest comedy stars working today, Will Ferrell came at a pivotal point in Saturday Night Live's history. Through his fearless brand of absurdity and gleefully over-the-top comedy, mixed with delightful bits of sophistication, Ferrell allowed SNL to expand into a transitioning 21st century. His impressions of Harry Caray, Alex Trebek, Robert Goulet and President George W. Bush are among his best, and he also famously fronted "Short Shorts For The USA," which was credited as the skit that helped people laugh again after 9/11.
These days, Will Ferrell is celebrated as one of Hollywood's most famous working comedy actors. Some of his biggest movies include Anchorman 1 & 2, Talladega Nights, Step Brothers, Elf, Old School, and Zoolander. In addition to his acting work, Ferrell also co-founded the comedy incubator website FunnyOrDie.com.
Adam Sandler (1991-1995)
After struggling through the late 1980s to capture its early success and notoriety, Saturday Night Live got the rejuvenation it needed from a number of talented new stars ushered in through the early '90s. One of the brightest stars was Adam Sandler, a comedian known for his goofy boyish charm, his quirky songs and his flair for sudden rage.
While Adam Sandler wasn't as adept as other SNL vets with his impersonations of real-life figures, he had beloved original characters like Opera Man and Pepper Boy, and tunes like "Lunch Lady Land" and (more famously) "The Hanukkah Song" still get radio play decades after their releases. After being fired from SNL, Sandler became a big screen mainstay with hits like Billy Madison, Happy Gilmore, Big Daddy, and more. Next, Sandler stars in Uncut Gems, which is already getting the comedian serious Oscar buzz.
Chris Rock (1990-1993)
As a comedian, Chris Rock gained prominence during the 1980s, but it was when he joined SNL that Rock became a household name, paving the way for a prominent career as a stand-up and movie star. Through SNL, Rock offered up spot-on-ish impressions of Arsenio Hall, M.C. Hammer, Michael Jackson and Whoopi Goldberg, not to mention original characters like Buster Jenkins, Kevin Stubbs, Nat X, Onski and Young Pop, to name a few.
Although Chris Rock only had a three-year tenure on Saturday Night Live, it helped paved the way for hi s exceptionally huge stand-up comedy career, which sold out concert halls and arenas and earned Rock major HBO and Netflix deals. (Not to mention getting more black comedians onto SNL.) Rock continued to push himself on TV with The Chris Rock Show and Everybody Hates Chris, winning four Emmys in the process. And his big screen work includes Lethal Weapon 4, Dogma, Madagascar, Head of State, I Think I Love My Wife and Top Five, among others.
Bill Murray (1977-1980)
One of the most elusive yet distinctively unique talents in Saturday Night Live's storied history, Bill Murray has always been a bit of an enigma. He carries a quiet charisma, somewhere between average man charm and oddball rarity, but he built himself up as not merely one of the sharpest minds in comedy, but one of the most intriguing dramatic actors of the century. Murray got his first brushes at fame through SNL on Seasons 2-5.
Known for his mix of absurdity and casual sweetness (and crassness), Bill Murray became one of the most profitable stars of the '80s and '90s. His most famous movies include Ghostbusters, Groundhog Day, Caddyshack, Stripes, Lost in Translation, for which Murray got a Best Actor nomination (and almost won). Murray continued to impress in the 2000s when he took on less farcical roles in Wes Anderson films such as Rushmore, The Royal Tenenbaums and Moonrise Kingdom.
Kristen Wiig (2005-2012)
Among the most famous contemporary Saturday Night Live's talents, Kristen Wiig quickly went from bit player to major standout. The show practically became "The Kristen Wiig Hour" before she left in 2012, with the comedian being known for playing odd and absurd characters, as well as more rigid, bent-out-of-shape characters. This mix of weird and relatable helped cement Kristen Wiig as one of comedy's major stars.
While Kristen Wiig had developed a core following throughout her time on the show, it was ultimately her work in Bridesmaids — as both an actress and screenwriter — that finally made her a mainstream talent. She was nominated for an Oscar for the R-rated comedy's screenplay, and it didn't take too long before Wiig vacated SNL to continue working on different projects, each with varying levels of success comparatively, such as the Despicable Me series and the Ghostbusters reboot.
Bill Hader (2005-2013)
Through his knack for killer spot-on impersonations, as well as his interest in playing odd and goofy characters with a straight face (unless he adorably broke), Bill Hader became one of the biggest modern SNL stars. That is primarily thanks to his Emmy-winning work on HBO's sensational Barry, but Hader also earned great praise through his lovingly strange, quotable work on SNL.
While Stefon is the character that Bill Hader is likely best known for on Saturday Night Live, the comedian could voice a variety of different celebrities, and it was clear that he was on the rise and ready to do great work. Barry has certainly lived up to that potential, and there are many folks out there who believe Hader deserves Oscar attention for his turn in September's IT: Chapter Two. Clearly, Hader's career continues to grow.
Chris Farley (1990-1995)
Easily among the most tragically gifted performers in Saturday Night Live's history, there's reason to believe that, if he were still with us, Chris Farley would not only be one of the biggest comedy superstars on the planet, but likely an award-winning actor to boot. The comedian, who could play any variety of characters and often get the biggest laughs and biggest heart tugs (even when he played bit roles), was always quick to win audiences over.
After appearing in Tommy Boy, Beverly Hills Ninja and Black Sheep, Chris Farley wasn't getting the roles that served him best, but he had big projects in the works. He was the original voice of Shrek, and he was set to star in a biopic on silent film star Fatty Arbuckle. Alas, Farley passed away from a drug overdose in 1997, when he was 33, and didn't get to move to the next phase of his career.
Jimmy Fallon (1996-2004)
Famous for his earnest, boyish charm and his knack for breaking during sketches, Jimmy Fallon was considered the cute boy of the Saturday Night Live ensemble. Through his inability to stay in character, as well as Fallon's musical talents and handful of impressions, he stayed on the show for a good while before he decided to jump into movies, starring in films like Taxi and Fever Pitch.
Eventually, Jimmy Fallon took over for Conan O'Brien on Late Night with Jimmy Fallon, before Jay Leno stepped down (for real) and gave over the keys to The Tonight Show to Fallon. He has been the host of the NBC late night talk show since 2014.
Tina Fey (2000-2006)
Similar to Will Ferrell, Tina Fey came at a pivotal point of restructure for Saturday Night Live. The comedian molded the show to her writing and acting talents, turning into the head writer and one of the lead Weekend Update hosts. She boosted her profile through writing the acclaimed teen comedy Mean Girls, before she became the lead actress and the head writer for 30 Rock.
Tina Fey was known/celebrated for her dry wit, her everywoman charm, and her blunt, straightforward comedy delivery. She continues to be beloved as a best-selling author, movie star and television showrunner, notably as the co-creator of Netflix's Unbreakable Kimmy Schmidt. Also, after her SNL tenure, Tina Fey became known for her frequent guest appearances to play Sarah Palin.
Amy Poehler (2001-2008)
Similar to Tina Fey, Amy Poehler had a sensationally dry wit and excellent comedy delivery, which made her rise up the ranks during her extended time period on Saturday Night Live. She appeared in a variety of sketches, but it was Poehler's Weekend Update that became her biggest claim to fame.
These days, Amy Poehler is perhaps best known as the lead actress on the recently concluded NBC series, Parks and Recreation. The actress was also famously the voice of Joy in Pixar's excellent Inside Out. Poehler recently made her directorial debut with Netflix's R-rated comedy, Wine County.
Chevy Chase (1975-1976)
Chevy Chase certainly didn't spend a lot of time on Saturday Night Live, leaving the show in a wave of controversy after only one season. But Chase made a big legacy for himself through the show, providing a nice blend of charisma and funny antics. He was also the first person in history to say the infamous words, "Live from New York, it's Saturday Night!"
Chevy Chase had no trouble making a name for himself outside of Saturday Night Live. He starred in Fletch, Caddyshack and National Lampoon's Vacation, to name a mere few hits. Recently, Chase played a regular role in Community, which turned into another source of controversy. He is also famously one of the few people banned from hosting SNL again. In any case, Saturday Night Live wouldn't be what it is today if it weren't for Chase.
Eddie Murphy (1980-1984)
There are a few cast members from the early days of Saturday Night Live who became major superstars almost instantly. Eddie Murphy is one such talent. The comedian, who blended his fearless edge with a nice attention to character and playing up the absurdity of bits, soon found himself to be one of the most famous stand-up comedians and actors in Hollywood, particularly thanks to movies like 48 Hours, Trading Places and Beverly Hills Cop.
In the years since, Eddie Murphy continued to find fame through The Nutty Professor movies and the Shrek films before earning a wealth of acclaim through his electric turn in Dreamgirls. Murphy was close to winning an Oscar for movie, but Norbit reportedly killed those prospects. Nevertheless, Eddie Murphy has earned Oscar buzz again for the Netflix biopic Dolemite Is My Name, which finds Murphy playing the legendary Rudy Ray Moore.
Mike Myers (1989-1995)
Through his unique charisma, strange comedy talents and love of eccentric, quote-friendly characters, Mike Myers quickly rose up the ranks at SNL, to the point where he was given his own project (alongside Dana Carey) with Wayne's World, based on one of SNL's most popular reoccurring skits. For many folks, the movie remains one of the best made from SNL — if not the best. And, that goodwill helped Wayne's World expand with a sequel.
It didn't take long before Mike Myers' popularity paved the way for his next movie, Austin Powers: International Man of Mystery, which wasn't an instant hit but earned a following. With its first sequel, the franchise became a box office juggernaut. When Myers lent his pipes to Shrek, he became a bonafide A-lister...before The Love Guru helped take that away. Recently, Myers appeared in Bohemian Rhapsody and he's now working on a Netflix show.
Andy Samberg (2005-2012)
Andy Samberg played a key role in keeping Saturday Night Live on its feet during the 21st century. Specifically, through "Lazy Sunday" and other digital shorts he made with The Lonely Island, Samberg carved a new way for Saturday Night Live to stand out in the digital era — producing YouTube-friendly content which kept the show's brand alive and well in a changing media landscape.
Key on capitalizing this building Internet fame, Andy Samberg's film career didn't find the same success. He starred in Hot Rod, That's My Boy, and Popstar, the former and the latter of which have their respective fanbases, but didn't take the box office by storm. In any case, Samberg found himself on Brooklyn Nine-Nine, which really worked to his sensibilities. It recently aired its sixth season earlier this year, with the newest season probably also debuting at mid-season, in early 2020.
John Belushi (1975-1979)
Yet another tragic story from one of Saturday Night Live's most beloved talents, John Belushi was one of the standout players during SNL's earliest run. The actor's livewire performances and raw comedic energy made him an instant sensation, and someone Hollywood wanted on the center stage. Sure enough, it didn't take long before John Belushi was earning both success and acclaim in music and film.
Through The Blues Brothers, Animal House and his involvement with Saturday Night Live until 1979, John Belushi was a huge star on the big screen, the small screen and on the radio. Alas, Belushi's troubled history with substance abuse led to his untimely death in 1982 when he was 33-years-old.
These are a few of the great talents from SNL. But, we should only expect more in the future!
Your Daily Blend of Entertainment News
Will is an entertainment writer based in Pittsburgh, PA. His writing can also be found in The Playlist, Cut Print Film, We Got This Covered, The Young Folks, Slate and other outlets. He also co-hosts the weekly film/TV podcast Cinemaholics with Jon Negroni and he likes to think he's a professional Garfield enthusiast.
Your Daily Blend of Entertainment News
Thank you for signing up to CinemaBlend. You will receive a verification email shortly.
There was a problem. Please refresh the page and try again.