Saturday Night Live Cast: 9 Celebrities You Might Have Forgotten Were On SNL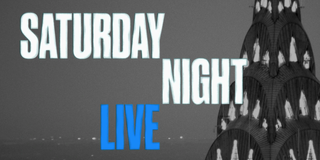 The Saturday Night Live cast has been evolving for 45 years now, with over 150 comedic entertainers taking the stage at some point during the NBC series' run. It's obviously easy to remember all the most familiar faces, such as Bill Murray, Leslie Jones, Eddie Murphy, Gilda Radner and so on. But what about the dozens and dozens of SNL cast members who didn't last as long as Darrell Hammond and the still-going Kenan Thompson?
The past 45 years have seen a surprising number of top-of-the-line talents hit the SNL cast and, for some reason or another, their stints aren't among the career highlights that fans think about very often. Perhaps it was because it didn't get to last long enough, or perhaps the comedians just became known for too many other projects outside of SNL. Whatever the cause, here are Saturday Night Live cast members you probably forgot were part of the show.
Julia Louis-Dreyfus
Between Seinfeld's Elaine Benes and Veep's Selina Meyer, Julia Louis-Dreyfus has delivered two of the funniest lead characters in TV history, and she certainly has the Emmy collection to vouch for it. Years before her characters' bad dances and roller coaster presidencies, Louis-Dreyfus starred in both 1986's Troll and Hannah and Her Sisters, indicative of a wide career path. In the year before that, the actress ended a three-year stint on SNL that not a whole lot of people talk about.
While MIchaela Watkins would go on to impersonate Julia Louis-Dreyfus many years later, JLD was herself known for taking on Linda Rondstadt, Christina Ferrare, and Marie Osmond. (Clearly this was not the best time for sharp and edgy work for Louis-Dreyfus.) She also had original characters like Big-Zit Cindy, Patty Lynn Hunnsacker and April May June. The actress hosted an episode for each year of the show that she starred, returning for installments in 2006, 2007 and 2016.
Robert Downey Jr.
Currently one of the highest-paid actors in Hollywood for his work as Iron Man in the Marvel Cinematic Universe, Robert Downey Jr. wasn't always seemingly destined for such career heights, thanks to a lack of sobriety. Back in the 1980s whilst he was making a name for himself in Hollywood, Downey Jr. landed a slot in the SNL cast during its 1985 season, widely considered to be one of the series' low points, partly because creator Lorne Michaels returned to a mostly new cast where multiple performers weren't known for their comedy instincts.
Robert Downey Jr. obviously didn't get a lot of time to perfect any of his impressions, though he is noted for having impersonated Sean Penn, Elvis Presley and George Michael, among others. Fortunately for movie-lovers who adore Downey Jr.'s work in films like 1987's Less Than Zero and 1986's Back to School, Saturday Night Live ended up ditching the majority of the Season 11 cast (save for Jon Lovitz, Nora Dunn and Dennis Miller). The actor did return to the SNL stage a decade later to host an episode in Season 22.
Christopher Guest
Widely considered the king of the mockumentary film subgenre, Christopher Guest and his circle of comedy geniuses first hit legend status with 1984's This Is Spinal Tap and then struck lightning on a more regular basis with the films Waiting for Guffman, Best In Show and A Mighty Wind. (I'm also a huge fan of his short-lived HBO series Family Tree.) In the same year that he starred as Spinal Tap's lead guitarist Nigel Tufnel, he joined the Saturday Night Live cast for a single year, which also included Spinal Tap's Harry Shearer.
Unlike many others on this list, Christopher Guest had been acting and writing for both TV and film for over a decade before landing on SNL in Season 10 as a repertory player and as a writer. Beyond impersonations of Alan Alda and original characters like Herb Minkman, among others, Guest notably took over the "Weekend Update" desk in the middle of the season, though the segment was referred to at the time as "Saturday Night News." Two other comedians beyond Guest went one and done after the 1984-1985 season: Billy Crystal and Martin Short.
Joan Cusack
Arguably best known at this point for voicing the cowgirl character Jessie in the Toy Story franchise, Joan Cusack has been in all kinds of great and unique comedies over the years. From Broadcast News to the Addams Family films to High Fidelity to Popstar, Joan Cusack is a consummate professional who never fails to get a laugh. She just didn't get that much time to try and earn them during her short stint on SNL.
Joan Cusack was also part of that infamous 1985-1986 season alongside Robert Downey Jr. and Anthony Michael Hall (and a couple of others on this list). Despite having Lorne Michaels and others return, the season was largely uneven, and impersonations of Brooke Shields and Queen Elizabeth II weren't going to be enough to save Cusack from the wide swath of firings that went down after the season's 18 episodes were done.
Ben Stiller
Like some others on this list, Ben Stiller was part of a critically lauded sketch show years after being a part of the Saturday Night Live cast. (For those keeping score, that would be the sadly short-lived but Emmy-winning 1992 series The Ben Stiller Show, featuring a pre-Mr. Show Bob Odenkirk.) Stiller has been a part of such mega-hits as There's Something About Mary, Tropic Thunder, the Night at the Museum series, and many more, but back in 1987, it was a short film he made spoofing The Color of Money that got the attention of Saturday Night Live.
Ben Stiller was hired on for SNL as a featured player in 1989, but he only lasted for four episodes in Season 14, marking one of the shortest Saturday Night Live cast stints in its long run on NBC. Perhaps surprisingly, Stiller himself is the one who pulled the plug, stepping away from the job after it was reportedly made clear that the show wasn't interested in him making any more short films, which is apparently what he was interested in doing at the time.
Sarah Silverman
These days, Sarah Silverman is known for being a boundary-crossing comedian whose stand-up specials always draw a crowd. She's arguably best known on TV for her Comedy Central series The Sarah Silverman Program, but she's also appeared in tons of other shows through the years, including Bob's Burgers, Masters of Sex, Monk, The Simpsons and more. But just prior to being part of Mr. Show's ensemble on HBO, Sarah Silverman made her debut in TV within the Saturday Night Live cast for the 1993-1994 season.
Sarah Silverman joined SNL Season 19 as a writer, and she eventually became a featured player. (Fun fact: her first episode was also Jay Mohr's first ep, and they debuted a week after Norm Macdonald showed up.) Silverman's Joan Rivers and Cher are arguably worthy of committing to memory, but she didn't get a whole lot of time to develop any big original characters. Though she left the show in 1994, Silverman did return as a host in 2014, and has been impersonated on SNL by current star Melissa Villaseñor.
Michael McKean
For millions of TV fans in recent years, Michael McKean is best known for portraying the complicated Chuck McGill on AMC's Better Call Saul. But a little less than 20 years after first finding fame on Laverne & Shirley, and ten years after This Is Spinal Tap (which led to a pair of SNL appearances in 1984), McKean added his talents to the Saturday Night Live cast full-time. At least, for part of two seasons, having joined Season 19 near the end.
During his short run, Michael McKean took over as SNL's Bill Clinton, with Phil Hartman having bowed out in Season 19, and also took on Robert Shapiro, Patrick Stewart Jeffrey Dahmer and Adam West, to name a few. Later overtaken by Leslie Jones, McKean was the oldest cast member when he joined at 46 years old, and one of the few celebs to have joined the cast after previously appearing. He exited SNL after Season 20, along with a slew of other cast members like Adam Sandler and Kevin Nealon.
Damon Wayans
Damon Wayans has been something of a controversy magnet for certain stages of his career, showcased in recent years by his Lethal Weapon feud with former co-star Chace Crawford. Years before he hit mainstream stardom as a lead on the more ribald sketch comedy In Living Color, Wayans was a featured player in the doomed 1985 cast mentioned above, where he impersonated such real-world people such as Little Richard and Louis Farrakhan. However, Wayans managed to get fired before anyone else did.
Reportedly unenthused about how his on-screen progression was going, Damon Wayans changed up his performance for a bit role during one sketch, choosing to arbitrarily play a police officer as flamboyantly gay. (Something that Wayans has done often enough elsewhere in his career.) Lorne Michaels fired Wayans for the act, but invited him back to perform stand-up for that season's final episode. The comedian returned to Saturday Night Live in 1995 as a host, proving there still wasn't any ongoing bad blood.
Laurie Metcalf
Arguably best known on TV for playing the star-eyed Jackie on Roseanne and now The Conners, or perhaps for portraying Sheldon's mother Mary Cooper on The Big Bang Theory, the Emmy-winning Laurie Metcalf likely would have gotten some nominations for her work on SNL if she hadn't landed the gig at the exact time she did.
SNL was Laurie Metcalf's first TV work, but she unfortunately got cast as a featured player during the black-sheep Season 6 (1980-1981), which NBC shoehorned into production while Lorne Michael took some time away. The cast and nearly all of the writers left the show in solidarity with Michaels, leading to a complete turnover in talent. Metcalf appeared in the 13th episode of the season, which aired just before the 1981 Writers' Guild strike that sent SNL producers back into retooling mode. She currently holds the record for shortest SNL cast tenure along with Emily Prager, who was hired around the same time.
With all the famous faces that have graced the stage as Saturday Night Live cast members, it's crazy to think about all of the entertainers that haven't become household names over the years. Do you guys think we'll still be talking about all the current SNL stars 15 or 20 years down the road? Which recent short-term cast members will end up becoming the mega-stars of tomorrow? Only time can tell, but be sure to tune into Saturday Night Live on NBC.
Your Daily Blend of Entertainment News
Assistant Managing Editor
Nick is a Cajun Country native, and is often asked why he doesn't sound like that's the case. His love for his wife and daughters is almost equaled by his love of gasp-for-breath laughter and gasp-for-breath horror. A lifetime spent in the vicinity of a television screen led to his current dream job, as well as his knowledge of too many TV themes and ad jingles.
Your Daily Blend of Entertainment News
Thank you for signing up to CinemaBlend. You will receive a verification email shortly.
There was a problem. Please refresh the page and try again.