Castle Rock Season 2 Trailer: All The Stephen King References Explained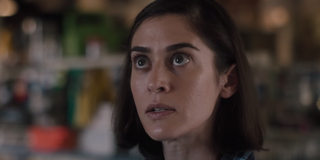 After its successful first season introduced viewers to new and twisted worlds inspired by Stephen King, Hulu's Castle Rock is returning for another novel-mashing season of psychological terror, and the critically acclaimed anthology series has dropped its first extended trailer. The pulse-pounding promo did not disappoint by way of letting viewers know just how freaky the new season will be when it arrives in late October, and it contained a fair amount of characters and moments that will likely be familiar to the King of Horror's faithful fanbase.
While there's no doubt that Castle Rock Season 2 will deliver a smorgasbord of Stephen King easter eggs whenever it actually premieres, we've gathered together all of the trailer's big King references to try and get an idea of what we're all in for this season. Understandably, our discussion begins with the unsettling woman at the center of it all.
Annie Wilkes, From Misery
Masters of Sex and Party Down vet Lizzy Caplan is set to portray one of Stephen King's most chillingly human villains, the obsession-driven caretaker Annie Wilkes who first appeared in the harrowing 1987 novel Misery. However, it doesn't appear that Annie will be taking any bestselling authors hostage in Castle Rock, which she did with Paul Sheldon in King's novel. But she apparently will maintain her disinterest in profanity, as she's heard using a signature "cockadoodie" reference in the trailer.
For Hulu's TV show, Lizzy Caplan's Annie Wilkes is a nurse who's going through some psychotic tendencies while caught up in King's notorious town of Castle Rock. Interestingly, this version of Annie is the mother of a young teen daughter Joy, as played by Eight Grade's Elsie Fisher. Does that mean we'll get introduced to Misery Annie's ex-husband Ralph Dugan, or does Elsie have another father?
Annie Wilkes' History, From Misery
Though Castle Rock Season 2 is apparently changing up parts of Annie Wilkes' story from how it was laid out in Stephen King's novel Misery, it appears as if the creative team is indeed keeping the character's sordid past intact. In the book, Paul Sheldon stumbles upon a scrapbook revealing a whole host of murders that Annie had committed in years past, cluing him in on just how dangerous a situation he was in. It only got worse soon after, when Annie lopped his foot off with an axe. (Note the trailer's nod to Rob Reiner's change for his superb film, when Caplan's Annie picks up that mallet.)
As seen in the trailer, Annie Marie Wilkes is definitely not a symbol of the medical industry's innocence, and she is in fact being sought out by the FBI after skipping town to avoid being prosecuted for murder. Will she indeed by a patient-killing Angel of Mercy as it went in Stephen King's source material? Also, will this version of Annie be responsible for killing her own father, too?
Shawshank Prison, From "Rita Hayworth and the Shawshank Redemption"
One of the most famous prisons in modern fiction, Stephen King's iconic Shawshank Prison first appeared in his 1972 short story The Fifth Quarter, initially written under the pen name John Swithen and later collected within the pages of Nightmares and Dreamscapes. The novella-filled Different Seasons is where Shawshank got fully developed, though, largely through the tale Rita Hayworth and the Shawshank Redemption, which was later adapted into the universally beloved movie starring Castle Rock's Tim Robbins and Morgan Freeman.
Castle Rock fans are also aware that Shawshank played heavily into Season 1, as it was the prison where Bill Skarsgård's The Boy was first found, and where Noel Fisher's correctional officer went berserk. It's unclear, however, if Shawshank will be making any official appearances in Castle Rock Season 2, or if the sign above was just shown in the trailer to indicate that the upcoming storyline is set at least 18 miles away.
Marsten House, From 'Salem's Lot
Stephen King's 1975 novel 'Salem's Lot remains one of the most strikingly memorable vampire novels in horror, and it's no surprise that Castle Rock's creators are bringing the town of Jerusalem's Lot to live-action. While Season 2 has offered up no signs thus far that bloodsuckers will enter the mix as a threat against Annie Wilkes or others, the trailer specifically shows audiences a sign for Marsten House, a very specific reference that could lead to many more.
In 'Salem's Lot, Marsten House is a magnet for evil, and was the home of serial killer Hubie Marsten, who'd killed himself and his wife Birdie before the events of the novel. The character Ben Mears moves back to Jerusalem's Lot in order to write about the spooky old house, and discovers its new resident is Kurt Barlow, an Austrian vampire that looks like a slightly chubby Nosferatu. My money is on Ben Mears popping up in Castle Rock Season 2 as a journalist, though I would be ecstatic if Stephen King's Kurt Barlow would find new life beyond the 1979 and 2004 miniseries.
Reginald "Pop" Merrill, From "The Sun Dog"
As it was mentioned previously, actor Tim Robbins was in one of the most celebrated Stephen King adaptations of all time, The Shawshank Redemption. He returns to King's universe for Castle Rock Season 2, where he'll be playing another familiar character, though one who isn't exactly the most respectable person. As Reginald "Pop" Merrill, Robbins will be heading up the Merrill crime family, though his days as a leader are numbered, with cancer threatening his life.
In Stephen King's world, Pop Merrill shows up most prominently in the Four Past Midnight novella "The Sun Dog," which centers on a teen's cursed Polaroid camera that threatens to rip the fabric of reality thanks to the titular entity that unexplainably appears in every single photo. Pop Merrill ran a junk shop called The Emporium Galorium, where the teenaged Kevin took his camera for potential repairs that never happened. Things did not go well for Pop by the end of that story, later allowing for Leland Gaunt to freely open his Needful Things shop in Castle Rock, which obviously occurs in the novel Needful Things, in which Pop gets name-checked.
John "Ace" Merrill, From "The Body," Needful Things
Since you can't have one bad apple Merrill family member without another one nearby, Castle Rock Season 2 is also introducing viewers to Pop's nephew John "Ace" Merrill, as portrayed by House of Cards vet Paul Sparks. (Matthew Alan will portray Ace's brother Chris Merrill, though Chris doesn't seem to exist in Stephen King's works.) Ace is looking to take over the family business when Pop dies, and I can't imagine that will go over well for anyone, considering Ace shows up in the trailer in quietly menacing ways.
Without a protagonistic bone in his body, Ace Merrill factored heavily into the short story "The Body" as the leader of a gang of bullies aiming to stop the story's main characters from finding the dead body they're looking for. (He was portrayed by Kiefer Sutherland in Rob Reiner's adaptation Stand By Me.) Ace was also a secondary villain in the aforementioned Needful Things, where he becomes a loyal assistant to the evil Leland Gaunt. Interestingly, Ace's main foe in that book was Sheriff Alan Pangborn, who was portrayed in Castle Rock Season 1 by Scott Glenn.
Song "I'll Be Seeing You," From The Stand
While everything else on this list is fixated on visual elements seen in the trailer, Castle Rock's Season 2 promo also contains an audio reference from Stephen King's bibliography. The song that's heard during the trailer, which picks up more intensity near the end, is the track "I'll Be Seeing You," which was penned in 1938 and has been recorded by everyone from Bing Crosby to Frank Sinatra to Jimmy Durante to Linda Ronstadt. The trailer version is obviously a more haunting and freaky version.
Within Stephen King's works, the song "I'll Be Seeing You" pops up in what is arguably the author's magnum opus, The Stand, which is one of King's most musically geared stories. Within the apocalyptic novel's uncut version released in 1990, Billie Holiday's version of "I'll Be Seeing You" pops up near the end of Book II.
While there were obviously a decent number of Stephen King references to be found above, several were surface-level, and fans are no doubt in store for lots more to come once the ten-episode season kicks off in earnest. Could King have tipped them off to details about his latest novel The Institute – which already has a limited TV series in the works from David E. Kelley – for some super-current easter eggs?
Sharpen your horror wits for the return of Castle Rock when Season 2 premieres on Hulu on Wednesday, October 23, at 12:01 a.m. PT.
Your Daily Blend of Entertainment News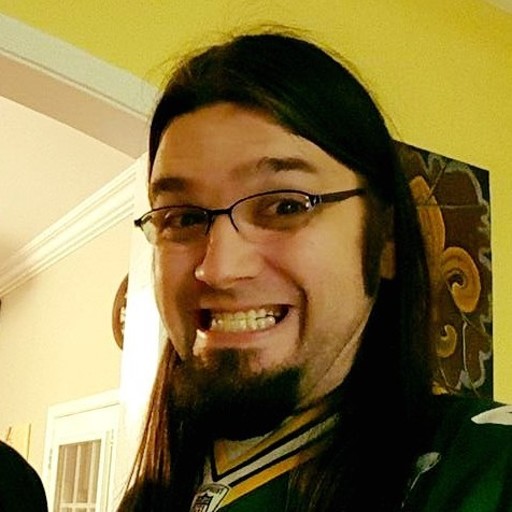 Assistant Managing Editor
Nick is a Cajun Country native, and is often asked why he doesn't sound like that's the case. His love for his wife and daughters is almost equaled by his love of gasp-for-breath laughter and gasp-for-breath horror. A lifetime spent in the vicinity of a television screen led to his current dream job, as well as his knowledge of too many TV themes and ad jingles.