Will Chicago Fire Bring Back Dawson In Season 8?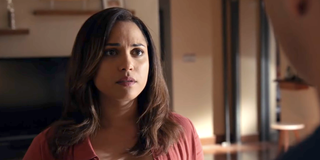 Fans of Chicago Fire were stunned when actress Monica Raymund decided to leave her role as Gabriela Dawson at the end of Season 6. Dawson, a paramedic / firefighter, had been a part of the show from the very beginning, and was a part of the highest profile romantic pairing on the drama, which saw Dawson eventually marry firefighter Matt Casey. We've had a little over a season without the popular character now, but could we actually be treated to more Dawson as Season 8 continues?
Dawson actually returned for the Season 7 premiere last fall, but only to finally (fully) break up with Casey. She sent him divorce papers not long after and the two are officially no longer a couple. But, a new tease from Chicago Fire showrunner Derek Haas could indicate that we might get more Dawson this season.
When talking to TVLine, Derek Haas said that fans would be treated to some sort of "update" on Dawson in Season 8 of the long-running drama. I know! This is very vague! But, do his words mean that her appearance in the Season 7 debut wasn't the last that we'll see of her after all? Let's break down where we left Gabriela Dawson and what could come next, shall we?
Why Did Dawson Leave?
As Chicago Fire neared the end of Season 6, Dawson and Casey were trying to have a baby, but Dawson was already getting antsy about how long it seemed to be taking for her to get knocked up. So, she convinced Casey to go to a fertility specialist with her, just to get everything checked out and make sure no issues were afoot.
Unfortunately, there was a pretty big problem. While all their baby-making parts are in fine working order, the doctor found out that Dawson has an aneurysm that has a 10 percent chance of killing her if she does get pregnant. After thinking it over, Dawson tells Casey that she's willing to take the chance, and still wants to try for a wee babe of their own, especially since they'd lost a child previously and had to give Dawson's adopted son Louie back to his dad.
Casey is absolutely not on board, but instead of trying to talk Dawson out of it, he goes to an adoption agency (without telling his wife) to see what it would take to work out an adoption with an expectant mother. When he reveals this to Dawson she is livid, not only that he went behind her back, but that he would even consider this when she already had to give up Louie.
After a long and heated discussion with Casey, Dawson decides to take a walk, ostensibly to cool off, but while on this little jaunt she decides to volunteer for disaster relief in Puerto Rico. Yay! Let's not work out our troubles or anything. Let's just leave the damn continent!
After several months of carrying on their relationship long distance, with Dawson becoming happy and fulfilled by her work in Puerto Rico and Casey becoming a very sad and emotional Chicago panda, Casey came home one day to what he thought was a wonderful surprise: Dawson standing in their living room surrounded by luggage. But, as I mentioned previously, all she did was break our poor panda's heart.
Why Did Monica Raymund Leave Chicago Fire And Dawson Behind?
The answer to this question is actually a pretty simple one. When Raymund decided to leave, it was simply because she wanted to "move on to the next chapter in life," as she wrote in a note to fans that she posted on Twitter. But, the bigger difficulty was for Derek Haas in figuring out how to write her character off.
When I spoke with Haas last year ahead of the premiere and asked about how they figured out the best way to wrap up Dawson's story, and getting Raymund to come back for the premiere, here's what he said:
Well, the difficulty Derek Haas had in getting Monica Raymund back for just a few minutes in one episode to finish her character's story doesn't bode well for the possibility of us seeing her on Chicago Fire again. Plus, her new show just got picked up to series at Starz, so she's going to be busy. Also, this doesn't bode well for fans seeing her again, either...
How Is Casey Now?
Oh, baby. He. Has. Moved. ON. Casey is still a firefighter extraordinaire at Firehouse 51, and has even made captain now. Sure, he had some tense moments in the past year trying to deal with Dawson leaving him, but he seems to be past the worst of it. In addition, things are moving again romantically for Casey. He had a fling with a reporter not long after Dawson checked out of their marriage and has been having some very flirtatious conversations with paramedic Sylvie Brett, who just so happens to be his ex-wife's former bestie and ambo partner.
Whether you love or hate the idea of Casett (yes, this would be their couple name, should things go that route), we already know that Brett absolutely has a thing for Casey, and now that she's back from Indiana after breaking up with Chaplain Kyle, the two are going to continue to have "really cute" moments and see where their hearts take them.
What Does All Of This Mean For A Dawson Update?
As much as I, like most fans of Chicago Fire, would love to see Monica Raymund pop up in Season 8 as Dawson, I'm going to say that the chances are highly unlikely. Let's not forget that Derek Haas said he had to beg her to come back for the Season 7 premiere, and she couldn't have had more than five minutes of screen time there.
I'm guessing that what we'll get is some kind of word-of-mouth news on Dawson. If you're also up to date on Chicago P.D., you'll know that Jon Seda, who played Dawson's cop brother Antonio on that series, left at the end of last season. Antonio is dealing with a bit of a drug problem, and was revealed recently to have quit the force after time in rehab and gone to Puerto Rico to fully recover with his sister's support.
Seeing as how the characters of P.D. and Fire mingle quite frequently, it wouldn't be impossible for someone to mention to Casey that Antonio is off in Puerto Rico with his ex-wife, and then that would be all she wrote as far as Gabriela Dawson, Matt Casey and Chicago Fire.
What do you think? Will Derek Haas and Monica Raymund actually surprise us with an on screen appearance? Or will Casey just get word about Dawson from someone else? Let us know in the poll below!
This poll is no longer available.
Your Daily Blend of Entertainment News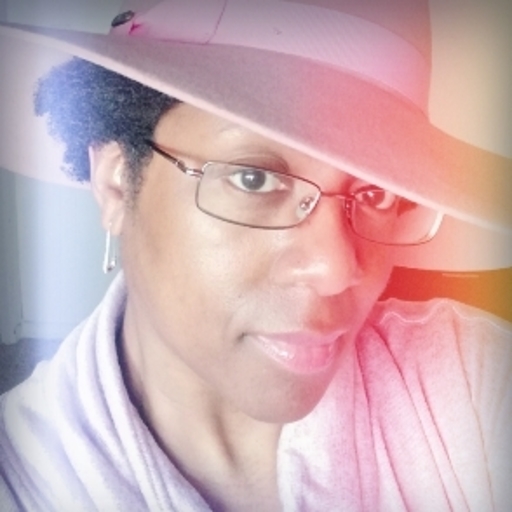 Yennefer's apprentice, Gilmore Girl; will Vulcan nerve pinch pretty much anyone if prompted with cheese...Yes, even Jamie Fraser.