AT&T Lost A Huge Number Of Cable Subscribers This Past Quarter Alone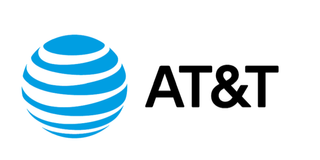 With so much competition in the cable TV arena, AT&T isn't doing so great. The company, which owns both DirecTV and U-Verse, recently revealed that it has lost a large number of cable and satellite subscribers in its third quarter alone. This raises concerns for what the loss of customers might mean for the future of AT&T and other players within the cable and TV industry.
AT&T, which acquired Time Warner in 2018 and has owned DirecTV since 2014, reported a loss of 1.16 million TV subscribers in its third quarter. The company's app, AT&T Now, reportedly lost an estimated 195,000 subscribers. In its second quarter earnings report, the company reported an estimated 778,000 loss in DirecTV satellite and U-Verse customers combined. It looks like the company needs a major boost if it's to stop hemorrhaging subscribers.
Now, part of the third quarter's heavy losses might be due to CBS cutting its ties with AT&T's DirecTV earlier this year. Per IndieWire, AT&T CEO Randall Stephens was hopeful that the company's fourth quarter earnings would bounce back, especially now that Joker has surpassed $900 million at the global box office for Warner Bros. and continues to make waves. Still, the CBS blackout didn't help, and many TV subscribers, angry with the loss of access, may have decided to sever their own deals with AT&T after that.
The massive loss of AT&T's television subscribers plays a major factor in the company's rising debt, which currently sits at $170 billion. Even WarnerMedia's revenue dropped around 4.4% in the third quarter, which only added to the company's financial losses.
Right now, AT&T is sitting on a goldmine of beloved media and it has time to bounce back from its losses, especially since the company has committed to holding off on any expansion and acquisitions through 2022 and is selling off $5 to $10 billion in non-strategic assets to help pay off its debt.
Since AT&T is set to launch its own streaming service with HBO Max, it's is already lagging behind Apple TV+ and Disney+, both of which are set to launch this month. AT&T's dwindling subscriber numbers probably won't help boost its streaming service launch, which is set to occur in the spring of 2020. HBO Max released some of its offerings to fans last week, including a proposed Green Lantern series from Arrow-verse producer extraordinaire Greg Berlanti.
HBO Max has already announced that it will exclusively be streaming Friends, the immensely popular NBC sitcom which is set to be leaving Netflix in January 2020. In addition to that, the new streaming service will also include The Big Bang Theory, the long-running comedy that CBS no longer has the rights to air on its network.
The streaming service will also include a mixture of HBO and WarnerMedia-owned series like Game of Thrones and Doom Patrol, which has been renewed for Season 2, but previously aired on the DC Comics streaming service DC Universe. So, it seems that HBO Max is at least trying to lure comic book fans, and with the addition of DC's Strange Adventures series, they might have that audience secured.
However, with AT&T bleeding subscribers, will anyone be interested in HBO Max when it launches in the spring? It depends on the pricing deal (currently at $14.99) and how many viewers are interested in the shows and movies it has to offer. With customers reportedly claiming to want Disney+ more than any other upcoming streaming service, though, AT&T has their work cut out for them.
Your Daily Blend of Entertainment News