Days Of Our Lives Eliminates All Cast Contracts Ahead Of Hiatus, But Is It Cancelled?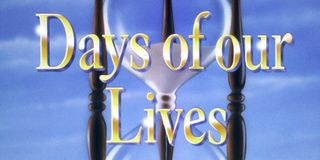 (Image credit: NBC)
Daytime television has gotten a lot less soapy in recent years thanks to the cancellation of some very long-running soap operas, and now another may get the axe in the not-too-distant future. Days of Our Lives, which premiered all the way back in 1965, has released its cast from their contracts, and that could be a very bad sign for the future of the show. But does it mean cancellation?
Here's what's happening. Days of Our Lives is heading into a hiatus described by TVLine as "indefinite" at the end of November, with the entire cast released from their contracts obligating them to future work on the series. An indefinite hiatus, a released cast, the less-than-stellar ratings, and the fact that other once-venerable soaps like Guiding Light and As the World Turns have been cancelled (among others), and it's all too easy to believe that NBC could have marked the end of days for Days of Our Lives.
That said, NBC has not confirmed a cancellation for Days of Our Lives at this point, nor has production studio Sony Pictures Television. This isn't the first time Days has had a cancellation scare, only to remain on the air for years longer. Fans should also take heart that, even if Days does get the axe from NBC after more than 50 years on the air, the final episode wouldn't air any time soon.
The soap shoots eight months ahead of broadcast, so if production does end forever by the end of the month, there will still be enough episodes to run through summer 2020. If Days of Our Lives does return following its hiatus, production will likely kick off in the new year in March. Still, nothing is guaranteed at this point, and the future seems grim.
Still, there are arguably reasons to believe that this isn't a sign of the end of Days of Our Lives, but rather a tactical move. While releasing the full cast from their contracts means Days of Our Lives has no guarantee that the actors will sign on for another season in the event of a renewal, it could also mean the negotiation of new, better deals for the show, if not necessarily the cast.
Could Days of Our Lives survive a significant cast turnover, if Days gets renewed but fails to recruit the heavy-hitters back after they were released from their contracts? It is a soap opera, and if any show could pull it off and continue for another 50 years, it would be a soap. Sure, Doctor Who has technically changed its cast over and over again over its 50+ years, but I'd hardly put Days in the same category as the British time travel series.
An entirely or almost entirely new cast would certainly freshen things up on Days of Our Lives, but too much freshness at once could alienate longtime fans. At this point, we can only wait and hope that NBC makes an official announcement about the future (or lack thereof) of Days of Our Lives. For now, you can catch new episodes weekdays on NBC.
Resident of One Chicago, Bachelor Nation, and Cleveland. Has opinions about crossovers, Star Wars, and superheroes. Will not time travel.
Your Daily Blend of Entertainment News
Thank you for signing up to CinemaBlend. You will receive a verification email shortly.
There was a problem. Please refresh the page and try again.