How Much Money Disney+, Netflix And More Are Losing Over Password-Sharing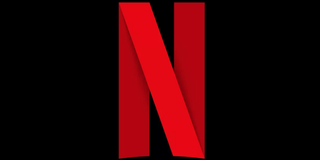 The dawn of the streaming age has brought about many things that we previously never would have considered possible. The ability to never leave home but still watch the latest movies. A proliferation of television options that leave one overwhelmed to the point that one just watches The Office for the eight millionth time. And, of course, the ability to watch TV shows and movies to your heart's content...without paying for a damn thing because you're using your ex-girlfriend's password. Well, all that password sharing that's become so common for streaming services like Netflix and Disney+ is really adding up, and, combined, streamers lost $9.1 billion in 2019 because of it.
While 2019 was already bad for Hulu, Amazon Prime, Netflix and other streamers when it came to money lost to password sharing and plain old piracy, the numbers suggest that it's going to get way worse before it gets any better. According to numbers released by research firm Parks Associates, which were obtained by The Hollywood Reporter, that $9.1 billion is set to rise to $12.5 billion in 2024, and it's pretty easy to see why.
It's hard to ignore the fact that streaming has really become the new normal when it comes to how most people get their entertainment, and businesses large and small have all gotten in on the streaming game to access that coin. But, with more and more streaming services debuting on a regular basis, and more top of the line talent signing up for prestige programming, we're getting more and more consumers who are eager to try services without shelling out the dough to do so.
Yet more research into the password sharing issue has shown that there's a generational divide between likely offenders. While 31% of all streaming subscribers admit to sharing at least one of their passwords with someone who doesn't live with them, among those, 64% of 13-24 year olds share passwords but only 16% of those 35 or older have done the same. One possible explanation given is that, for younger people who've grown up with social media and a "sharing" culture, passing such information around is just a normal part of life and seen as acceptable in many areas.
As everyone who has successfully shared a password (or two) and not gotten so much as an email from the wronged streamer will know, Netflix, Hulu, Disney+ and the like haven't gotten serious about cracking down on the activity yet. For now, the main target of their ire is with the pirates who actively find ways to steal others' login information, as opposed to stopping your great-grandmother from binging The Great British Baking Show with your password as she knits in her nursing home. But, that's probably not going to last for much longer.
You might not be willing to cry any tears for the lost revenue of mega-companies like Apple (Apple TV+), Netflix, Disney, WarnerMedia (HBO Max) or NBCUniversal (Peacock), but if these services see a sharp drop in subscribers, or see those numbers flatten out (as Netflix has recently), then the people in charge are going to begin more intently looking for ways to increase revenue.
Some ways to do that might be by offering a deal to someone using a shared password if they subscribe on their own, threatening to close the account of a subscriber who's done said sharing, or even simply charging more for multiple consecutive streams to offset the cost of the missing subscriber dollars. There are also some new technologies being explored which would identify sharers and pirates, so that offering a deal or warning of impending account closure will be made easier.
I suppose all there is for subscribers who are sharing passwords or using shared passwords to do right now is enjoy the ride while they can.
Stick with CInemaBlend for the latest in TV and movies, and for more on what you can watch right now, check out our 2020 winter / spring premiere guide and Netflix premiere schedule.
Your Daily Blend of Entertainment News
Yennefer's apprentice, Gilmore Girl; will Vulcan nerve pinch pretty much anyone if prompted with cheese...Yes, even Jamie Fraser.
Your Daily Blend of Entertainment News
Thank you for signing up to CinemaBlend. You will receive a verification email shortly.
There was a problem. Please refresh the page and try again.