12 TV Shows You Should Stream On Netflix Now That Friends Is Gone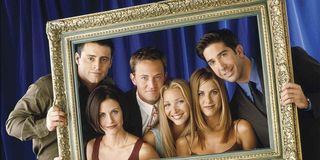 Friends leaving Netflix gave fans of the hit 90s sitcom a major plot twist. The series, which aired on NBC from 1994 to 2004, became a global sensation and one of the biggest TV shows of all-time. In the last few years, Friends received a new surge of popularity due to its availability on Netflix. In January, Netflix and Friends took an official break.
This split with the streaming service may seem like Rachel's Thanksgiving trifle-level bad, but Netflix offers a wide range of sitcoms, comedies, and TV shows that have a similar nostalgic, wholesome, and comedic manner as Friends. At its core, the show is about the struggles of being 20 and 30-somethings living in New York, and the bond that these six individuals develop over the years. Friends resonates with so many people because it shines a light on the funny, complicated, sweet, and bonding adventure of trying to be an adult. In the wake of Friends' departure from Netflix, we've selected twelve series that share at least one characteristic with Friends: style, tone, character-types, or overall message about the bonds that define us.
Derry Girls
Set in Derry, Northern Ireland during the 1990s, Derry Girls follows five friends as they deal with the misadventures of adolescence. Whether trying to attend a Take That concert or just hosting an Ukrainian teen, Erin (Saoirse-Monica Jackson), Orla (Louisa Harland), Clare (Nicola Coughlan), Michelle (Jamie-Lee O'Donnell), and James (Dylan Llewellyn) often find themselves in one comedic situation after another.
Derry Girls and Friends share an emphasis on the importance of friendship. The Derry girls (and boy) can count on each other to forgive any differences, fights, or bad decisions. Derry Girls, one of Netflix's best import series, has a sharp wit that blends nostalgia with the universal traumatic nature of being a teen. Netflix has the first two seasons of Derry Girls available to stream. Stream it HERE.
Cheers
In many ways, Cheers paved the way for shows like Friends to exist. It aired on NBC from 1982 to 1994. Cheers follows the employees and customers of the Cheers bar. Ted Danson leads a cast that includes Kirstie Alley, Kelsey Grammer, Rhea Perlman, Shelley Long, and Woody Harrelson.
The two series connect in their memorable cast of main and recurring characters. It doesn't take long to love all the Cheers and Friends characters. Setting is very important to both series as well; most of the main action takes place in the Cheers bar, and many of the Friends storylines surround things happening in Central Perk. They also both share in their evolution of relationships: friends become lovers and lovers become friends, and so on. There is plenty of Cheers to indulge with all eleven seasons streaming on Netflix. Stream it HERE.
The Office
Another successful NBC comedy, The Office aired from 2005 to 2013. This quirky comedy starred Steve Carell as Michael Scott, the regional manager of the Scranton Branch of Dunder Mifflin. Ed Helms, John Krasinski, Rainn Wilson, Jenna Fischer, B.J Novak, and Mindy Kaling play various Dunder Mifflin employees.
The Office focuses on the everyday madness of Michael and his employees' reactions to his off kilter behavior. Despite Michael's polarizing behavior, the employees of Dunder Mifflin form a bond and become a family. Both The Office and Friends are relationship-based sitcoms. They focus on the bonds that create a family. Friends and The Office also created two of the most famous comedy romances: Jim (John Krasinski) and Pam (Jenna Fischer) and Ross (David Schwimmer) and Rachel. All nine seasons of The Office are currently available to stream on Netflix. Stream it HERE.
Episodes
Friends lead Matt LeBlanc stars on Episodes as a fictionalized version of himself. It also stars Stephen Mangan and Tamsin Greig as two British TV show creators who move to Hollywood to adapt their award-winning series Pucks. Matt LeBlanc plays the actor that they want to star in the American version of Pucks.
Episodes is very satirical compared to Friends, as it often presents commentary on the differences between British and American comedies, and shines a light on the Hollywood system. Friends and Episodes have entirely different premises but they both highlight Matt LeBlanc's award winning acting abilities. See LeBlanc step away from the role of Joey and into the role of Matt in all five seasons of Episodes on Netflix. Stream it HERE.
The IT Crowd
Richard Ayoade, Chris O'Dowd, and Katherine Parkinson star in The IT Crowd, a British sitcom about the employees of the IT department at Reynholm Industries. The IT Crowd aired for four seasons, and it had a conclusion special. The IT Crowd explores the social and work calamities of two socially awkward men and their more social, but tech incompetent, female boss.
Friends and IT Crowd both revolve around social encounters that lead to comedic situations. In the earlier seasons especially, Joey (Matt LeBlanc) and Chandler (Matthew Perry) often found themselves in really awkward situations, especially when it came to romance. Moss (Richard Ayoade) and Roy (Chris O'Dowd) share a kinship with Chandler and Joey in that sense. All four seasons of The IT Crowd and the final episode are available to stream on Netflix. Stream it HERE
Friends From College
Friends from College follows a group of 40-somethings as their codependency often leads to toxic behavior. Keegan-Michael Key, Cobie Smulders, Annie Parisse, Nat Faxon, and Fred Savage star in Friends from College.
In many ways, Friends from College shows a group opposite of Friends. Both series share in the romance between friends, long history, and tight-knit group of individuals, but Friends from College makes most of the leads look like terrible people, but not in a charmingly terrible way like the It's Always Sunny in Philadelphia gang, but in a these people are real a-holes way. Friends from College has a respectable cast of comedians who fit their roles well, and the show often offers hilarious encounters amongst this group of friends. You'll laugh as you judge how bad these friends can get. Watch friends behaving badly on Friends from College, both seasons are available on Netflix. Stream it HERE
Crashing
Phoebe Waller-Bridge creates and stars in Crashing, a series about a group of friends living in an abandoned hospital. At the core of Crashing is the long friendship between Lulu (Phoebe Waller-Bridge) and Anthony (Damien Molony). Anthony's engagement to Kate (Louise Ford) forces him and Lulu to reevaluate what they mean to each other before it is too late.
Both series depict the complicated relationship of two friends who are also in love with each other. Like Ross and Rachel, Lulu and Anthony often try to deny their connection, which leads to them unwillingly dragging others into their drama. Crashing includes an ensemble cast that makes you just as interested in each of their stories as the main one, maybe even more so--Crashing includes a very sweet romance between Sam (Jonathan Bailey) and Fred (Amit Shah) that's very shippable. Crashing's only one season with six episodes is availableon Netflix. Stream it HERE.
New Girl
Zooey Deschanel stars in New Girl, a comedy series about a woman who moves into a loft with three men. Jake Johnson, Max Greenfield, Lamorne Morris, and Hannah Simone also star in New Girl.
90 percent of the appeal of New Girl is the relationships between the characters. Each person in the group has their own special bond and history that makes it engaging to watch any of them interact. The New Girl cast and characters also have their own special chemistry that happens whenever they're all together, just look at the adorkableness of watching them all play True American. Like Friends, New Girl works so well because of all the characters' interactions: it allows them to play off one another in often hilarious ways. Netflix has all seven seasons of New Girl available to view. Stream it HERE.
Crazy Ex-Girlfriend
Crazy Ex-Girlfriend is the story of a woman's quest to get back her ex-boyfriend. She does a few things that most wouldn't consider sane, but it's all made charming through original songs. Rachel Bloom stars in Crazy Ex-Girlfriend.
Crazy Ex-Girlfriend is an insanely fun romantic comedy that also addresses serious issues like mental illness. Friends fans will love the series because one of the biggest strengths of Crazy Ex-Girlfriend is how the core "girl squad" takes care of each other. It shows women who care more about helping each other than fighting over a man--though it doesn't start that way. Crazy Ex-Girlfriend also has a bit of a whimsical quality that might appeal to those looking for a more wholesome comedy like Friends. Netflix has all of Crazy Ex-Girlfriend's four seasons available to stream. Stream it HERE.
One Day At A Time
Based on the 70s series of the same name, One Day at a Time follows the Alvarez family as they deal with modern-day issues like sexuality, PTSD, drug addiction, and deportation.
One Day at a Time has an old-school sitcom feel but with issues grounded in modern-day. The series feels very sincere, authentic, and earnest. One Day at a Time's quest to address serious issues, while still being very funny, is one reason why it grew such a diehard group of fans in its three seasons on Netflix. The throwback nature of One Day at a Time might make it appeal to Friends fans looking for the same nostalgic feeling. Catch the first three seasons of One Day at a Time before it heads to Pop TV. Stream it HERE.
Parks And Recreation
Parks and Recreation follows the Pawnee Parks Department led by Leslie Knope (Amy Poehler). The series has a charming and hilarious ensemble cast that includes Rashida Jones, Adam Scott, Nick Offerman, Rob Lowe, Aziz Ansari, Aubrey Plaza, and Chris Pratt.
Parks and Recreation has a lovable cast of weirdos that viewers can't help but adore. The bonds represented in Parks and Recreations feel as strong, genuine, and sappy as the connections on Friends. Both shows share an irresistible appeal that makes it easy to quickly binge all seasons. Use the weekend to binge watch all seven seasons of Parks and Recreation on Netflix. Stream it HERE.
Schitt's Creek
Schitt's Creek follows the Rose family as they lose their fortune and must retreat to a random town they own called Schitt's Creek. Each member of the Rose family brings his or her own brand of hilarity. Schitt's Creek stars Daniel Levy, Eugene Levy, Catherine O'Hara, and Annie Murphy.
Schitt's Creek is what Friends would be if Monica (Courteney Cox) and Ross were once rich and lived with their parents into their 30s. The eccentricity of the Rose family is not unlike the eccentric nature of many of the Friends' characters families, especially the Gellers. Schitt's Creek combines smart comedy with amusing characters and family dynamics. Before the final season starts on January 7, catch the first five seasons of Schitt's Creek on Netflix. Stream it HERE.
Friends may be off Netflix for now, but in May, it becomes part of HBO Max's lineup. Until it's return, dive into one of the show's we listed above. They couldn't be more entertaining.
Your Daily Blend of Entertainment News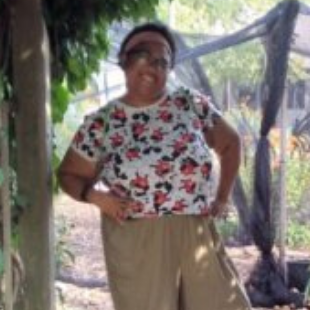 Spent most of my life in various parts of Illinois, including attending college in Evanston. I have been a life long lover of pop culture, especially television, turned that passion into writing about all things entertainment related. When I'm not writing about pop culture, I can be found channeling Gordon Ramsay by kicking people out the kitchen.