The 4 Features I Like Most About Tidal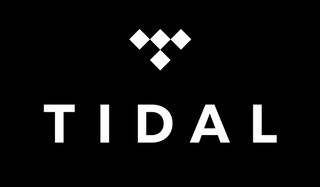 The following article is sponsored by Tidal.
If you've been flipping around CinemaBlend over the past week or two, you may have noticed we've launched a new section called Stay In And Stream. We're mostly going to be using it to offer streaming picks and recommendations for how to spend your time. As such, it's fitting that we're launching the section alongside Tidal as the presenting sponsor.
Tidal was started in 2014 and via much fanfare, was partially acquired by Jay-Z and other famous musicians a year later. The service has reportedly grown to more than three million users in the time since, but there are still some who aren't aware of what it's actually offering. Fortunately, I have it and can tell you what I like, which I'll do below. If you read all of this and are interested in trying, Tidal is offering a 4 months for $4 total special. You can check that out here, or you can just keep going and read my quality article below…
Soundtracks, Bios And Tons Of Information
I'm a big movies guy. That's probably not a surprise since I work here, but I love that Tidal shows you all the places in addition to the original album that the song has appeared on. That's a combination of music compilations from periods and more importantly to me, soundtracks. Sometimes I start listening to an artist, grab a soundtrack the song was on and completely change gears and start rolling with that soundtrack. You can also click into any song and see who played what instrument. You can read thousand plus word biographies on many bands. There's just so much information that's been loaded into the service, which is great for someone like me that likes exploring and learning new stuff.
The Sound Quality
Tidal has long focused on sound quality. It's the reason why so many people in the industry use the service, and it's the reason why the company offers different packages based on what listeners are looking for. You can subscribe with the standard sound quality you'd expect from the radio or you can subscribe to the HiFi package that offers lossless High Fidelity sound quality. The latter sounds really crisp when you hear it and for the right kind of listener is definitely worth the extra money.
The Extra Stuff
There is just a lot of stuff on Tidal. Someone better with words than me could probably put that more eloquently, but since I can't, yeah, there's just a lot of stuff on Tidal. Beyond the music you'd expect to be there, there's also a ton of live albums, a ton of performance videos from all eras, treasure troves of music videos and a bunch of content that's actually exclusive to the service itself. I also enjoy that there's written content. Whether it's retrospectives on famous albums or features on famous personalities, you can go deep and in a lot of directions. I even stumbled upon a cache of interviews the other day. So, if you're the type of person that likes browsing, you'll get to some weird places quickly.
Brain.fm
Brain.fm is basically music that is designed to help you focus, relax or sleep. It's almost like background noise. If you focus on it, it's interesting, but if you don't focus on it, it's just like sounds on the periphery that help push you forward but don't distract from the main task you're doing. It's definitely not for everyone, but those who are into it are really into it. So, if you have attention problems or issues with getting in the right mood for whatever task you're doing, Brain.fm might be a solution for you. Or it might just be a random feature you don't choose to use. That's the good thing about Tidal. There's too much here to care about using everything.
One Final Note
I'm already expecting to hear from some idiots in the comment section about using so many Fleetwood Mac pictures in this article. I like Fleetwood Mac. Rumours still bangs just as much in 2020 and I assume it did in 1977. If you don't like that or think I should have used something more current, then you should get your ears checked. Fleetwood Mac is great. Plus, anytime you can include a picture of Lindsay Buckingham's hair in an article, you just have to do that.
Your Daily Blend of Entertainment News
Enthusiastic about Clue, case-of-the-week mysteries, a great wrestling promo and cookies at Disney World. Less enthusiastic about the pricing structure of cable, loud noises and Tuesdays.