John Mulaney And Saturday Night Live: 6 Cool Facts About The Comedian's Work On SNL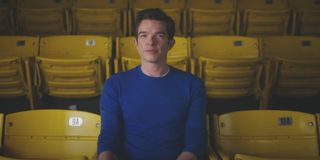 CinemaBlend is partnering with PIA VPN to bring you fresh content to stay in and stream with each day. We're also offering a special 76% discounted rate for a limited time only. You can sign up for the package with PIA here.
For the past three seasons of Saturday Night Live, John Mulaney has continually been one of the, if not the most consistently great guests hosts. I never miss an episode of SNL, but I can't help but get even more excited whenever I see that the comedian will returning to host the following week. There's just something about his sketches, the musical numbers he writes for the show, and the general sense of spontaneity that surrounds each of his appearances.
Maybe that's because Mulaney is just such an easy to like guy who makes everyone feel like he's that charming, charismatic, and hilarious friend from your childhood. Or maybe it's because Mulaney spent the better part of four years working with and writing for some of the funniest cast members of the 21st Century. Or maybe it has something to do with unexpected surprise guests that come out of the woodwork whenever he hosts the show (I'm looking at you Jake Gyllenhaal).
Mulaney recently sat down for SNL Stories From The Show crew to talk about his time as one of the show's head writers, what he learned, and what's come of him since stepping away from the weekly sketch comedy program. This intimate and in-depth look at the comedian's career was both enlightening and entertaining as it pulled back the curtain and shows everyone what happens behind the scenes of Saturday Night Live.
John Mulaney Tried Out For The SNL Cast
Like any other person who has anything to do with Saturday Night Live, John Mulaney's journey started with an audition back in the summer of 2008. During his candid interview on SNL Stories, the comedian revealed that he initially wanted to be a member of the cast when he auditioned alongside Nick Kroll, T.J. Miller, Ellie Kemper, Donald Glover, and Bobby Moynihan, an audition he thought he had killed.
A couple of weeks later, Mulaney received a call from former head writer Seth Meyers who told him that the producers wanted to bring the comedian in as a member of the writer's room. The rest, well, the rest became history.
Tina Fey Debuted Her Sarah Palin Impression On Mulaney's First Show
Tina Fey's spot-on impression of former Vice Presidential candidate Sarah Palin will probably go down as one of the comedian's shining moments on SNL, and the debut of the character happened to fall on the same night as Mulaney's first show. Olympic gold medalist swimmer Michael Phelps was the host that night and Mulaney was approached by Andy Samberg, who wanted to work with the athlete on a show where he would portray Mark Spitz with Bill Hader doing an impression of Eliot Spitzer, who'd serve as his band director.
Just like Tina Fey starting her infamous character, the night was also the first time Mulaney would team up with Hader, a collaboration that would lead to the creation of one of the most outrageous characters in Hader's repertoire.
John Mulaney Helped Bill Hader Develop The Stefon Character
During Bill Hader's eight-season run on Saturday Night Live, the comedian was responsible for some of the show's most iconic moments, including the long-running appearances of Stefon on "Weekend Update." What you might not know is that John Mulaney helped Hader come up with the character, and his ridiculously exaggerated mannerisms after Mulaney received a very odd email. During an interview with the Huffington Post, Hader had this to say:
And with the insane email and some tinkering by Mulaney and Hader, Stefon, and all his fabulous glory, was introduced to the world of late-night comedy.
Mulaney Had A Trip Of A Lifetime To His Hometown Of Chicago With Lorne Michaels
After John Mulaney's first season as a writer on Saturday Night Live, he was invited to join Lorne Michaels and Steve Higgins on a scouting trip to Chicago, which happens to be Mulaney's hometown. During his SNL Stories interview, the comedian explained that it was the first time he had flown on a private jet, which Higgins turned into one of the most hilarious riffs:
Mulaney's Final Show Was Also The Last For Andy Samberg And Kirsten Wiig
By the time his fourth season on Saturday Night Live was drawing to a close, John Mulaney decided that it was time to move on and see what else he could accomplish on his own. His final episode was the show's season finale in May 2012, which also happened to the final appearances of longtime cast members Andy Samberg and Kristen Wiig. Mulaney said the only difference between him and the others leaving the show is that no one knew it would be his final time writing for SNL on a regular basis. Mulaney remembered when he finally got enough courage to talk to Lorne Michaels about it, saying:
Mulaney would go on to develop a failed sitcom called Mulaney. He admitted that he didn't watch the final episode so that he could participate in the Saturday Night Live 40th anniversary special in early 2015.
The Former SNL Writer Returned To Host The Show For The First Time In April 2018
John Mulaney would return to Saturday Night Live when Bill Hader served as the guest host in March 2018. During the show, Mulaney was set to make a brief appearance as Stefon's attorney, Shy. As he was preparing for the sketch, Mulaney was asked to meet Lorne Michaels in his office. Decked out in a latex shirt and absurd tie, the former writer approached Michaels who asked him he would like to return to host an episode.
That fateful meeting would lead to not just one, but three guest host appearances (with more surely to come).
Those are just six of the cool facts about John Mulaney's time on Saturday Night Live. Let us know your favorite Mulaney memory or sketch in the comments below. And make sure to check back for all the latest SNL news here on CinemaBlend.
Your Daily Blend of Entertainment News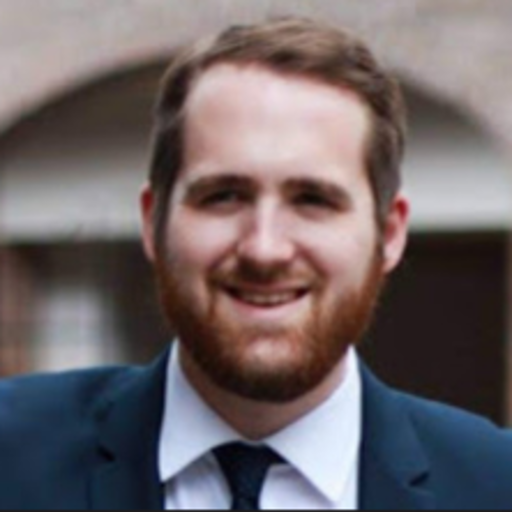 Philip grew up in Louisiana (not New Orleans) before moving to St. Louis after graduating from Louisiana State University-Shreveport. When he's not writing about movies or television, Philip can be found being chased by his three kids, telling his dogs to stop barking at the mailman, or yelling about professional wrestling to his wife. If the stars properly align, he will talk about For Love Of The Game being the best baseball movie of all time.