Ultimate Tag Needs Added Safety Measures After Injury Disqualification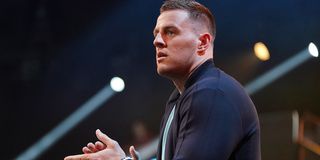 Warning! The following contains spoilers for Ultimate Tag's "Girls Just Wanna Run." Read at your own risk!
Ultimate Tag has been one of the surprises of the summer season as a possible outlet for those still missing out of their favorite pro sports, or maybe just another weird Fox program for America to be obsessed with. I've been a fan from the start, and while I love how intense the competition can get, I do think the series could be doing more to protect its participants.
At least once in every episode I see a contestant or tagger take a hard fall on one of the obstacle courses. Last episode Iron Giantess suffered a leg injury that took her out of one event, and seemed to impact her performance for the rest of the night. Now, contestant Blake Baxley competed on the program but was forced to disqualify after injuring his Achilles tendon. Baxley was wheeled off the course, and Ultimate Tag wished him the best.
Completely unexpected accidents happen, so I can't necessarily fault Ultimate Tag for the latest incident. What I will say is that these obstacle courses have some surfaces that look pretty hard, and this is far from the first time that I've cringed watching a contestant or tagger hit the ground. There has been a good number of head hits, often emphasized by one of the Watt brothers calling attention to it.
At the very least I would suggest future filmed episodes of Ultimate Tag get everyone involved a helmet, especially given the seriousness of head injuries. This show can get pretty contact heavy at times, and with contestants being asked to scale large objects as quickly as possible, the risk of injury isn't exactly low.
And while Ultimate Tag isn't the only physical competition show out there, it is one that has had notable injuries in two of its first three episodes. I would think that if producers haven't looked into making some changes after that first batch of episodes, they would certainly consider some way of making the action a little more safe should the series return after Season 1.
Ultimate Tag dropped a little over half its viewership following Episode 1 (via TVSeriesFinale), so it's a little too early to say if this summer show will be a returning feature for Fox in the future. If the injuries keep rolling in at a steady click, the show may begin to struggle to actually find people to participate! It's one thing to come in second place and miss out on the prize money, and something else completely to end up in the hole due to possible ACL surgery.
Continue to catch Ultimate Tag on Fox Wednesdays at 9:00 p.m. ET. As always, CinemaBlend is the place for all the latest news happening in television and movies.
Your Daily Blend of Entertainment News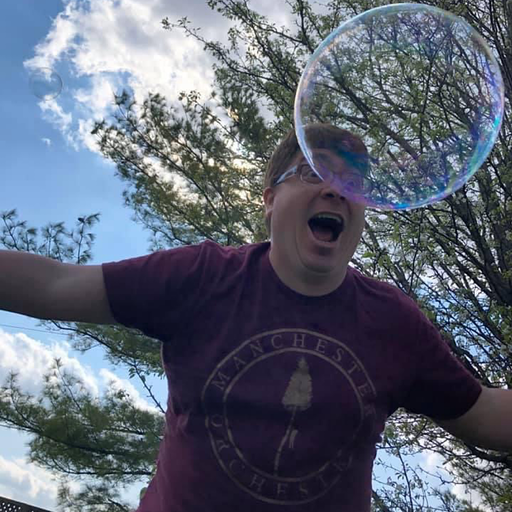 I like good television but also reality television. His day largely consists of balancing his workload between reporting on the latest and greatest news in Star Trek and other sci-fi, as well as 90 Day Fiancé, WWE, Big Brother, and more.