The Internet Reacts After Woman Goes Viral Following Freak Out Over Adult Swim's Content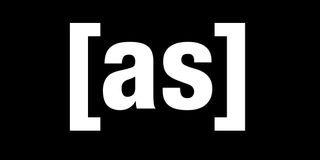 Adult Swim has been a staple of adult entertainment for nearly two decades now and, with more recent hits like Rick and Morty and Primal under its belt, the late-night block is showing no signs of slowing down. But it would seem that there are still some who aren't aware of its more mature offerings, as a mother recently took to social media to share some unflattering thoughts on its programming. And the internet is having too much fun reacting to them.
The mother took to Twitter to express her dissatisfaction with what she referred to as "Cartoon Network after hours" and chastised the network for "conditioning" kids with the content:
Since the original post, many across social media aren't holding back in making it known that Adult Swim is not meant for children. One Twitter user was brutally honest when making this point:
Many who wait for Adult Swim to start at 8 p.m. ET undoubtedly know the block is preceded by a disclaimer that notes that the forthcoming programming isn't meant for younger audiences. Some are left wondering how this particular viewer missed that:
In the wake of Adult Swim being chastised, a few longtime fans have come out to defend the block, with one viewer humorously declaring that it made them the person they are today:
Following these and other posts, the woman who sparked the outcry returned to the platform to add another message. While she acknowledged the backlash, she doesn't appear to be phased by it. As a matter of fact, she even appears to be pleased with her initial post:
In terms of the misunderstanding, one could argue that the woman mistook Adult Swim for Toonami, an evening block that also delivers content that's aimed for slightly older audiences. However, given the clear signs Adult Swim gives to set itself apart, one has to wonder how there would be any confusion.
Adult Swim debuted in 2001 and has gradually become a hit with audiences due to its varied original series like Harvey Birdman, Attorney at Law, Aqua Teen Hunger Force and The Boondocks. The block has also become home to reruns of animated hits like Family Guy and Bob's Burgers. It's also been one of the few places fans can see cult classics like Home Movies and Baby Blues.
One thing that can be said is that despite any backlash the programming block might receive, the chances of it being taken off air are very slim. As evidenced by the tweets from so many across the internet, the block is still highly popular. And with hits like Rick and Morty still going strong, it's hard to imagine that train getting slowed down. With this in mind, let's just hope parental figures take greater care in recognizing what is and what isn't appropriate for younger viewers.
Your Daily Blend of Entertainment News
Covering superheroes, sci-fi, comedy, and almost anything else in film and TV. I eat more pizza than the Teenage Mutant Ninja Turtles.