The Emmys Are Killing Me With The Better Call Saul Snubs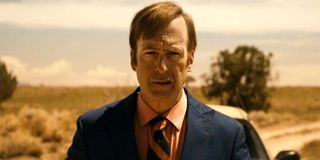 From the moment it debuted back in 2015, Better Call Saul has been heralded as one of the best shows on television. The prequel series had a major obstacle to overcome, as it sought to move from under the enormous shadow of Breaking Bad. Thankfully, it's more than succeeded on that front, with some even hailing as being better than its predecessor. However, the show has unfortunately been able to capture the same level of success at the Emmys and, after five years, it's still disappointing to see the constant snubs for some of its stars.
Now, of course, Better Call Saul has gotten its fair share of Emmy nominations during its five-season run. Bob Odenkirk has received four nominations for Outstanding Lead Actor in a Drama Series, while co-star Jonathan Banks has also been nominated for several Outstanding Supporting Actor Emmys. On top of this, the show has been nominated for Outstanding Drama Series multiple times and has a number of Creative Emmy nods as well.
Today, the nominations for the 72nd annual Emmy Awards were revealed and, while the show did land a few nice nominations., there were still some recurring snubs. The AMC drama received its fifth nomination for Outstanding Drama Series, and Giancarlo Esposito received a nomination for Outstanding Supporting Actor in a Drama Series. While this isn't Esposito's first Emmy nomination for playing Gus Fring, it is his first for Better Call Saul. Writers Thomas Schnauz and Gordon Smith also got Emmy nods for Outstanding writing for two of the past season's best episodes -- "Bagman" and "Bad Choice Road."
On the other hand, both Bob Odenkirk and Jonathan Banks were not nominated this year. Their snubs are disappointing, especially considering their impressive work in Season 5. It's also baffling that co-creator Vince Gilligan couldn't score a directing nomination for helming "Bagman," one of the season's (and the series') most ambitious installments yet.
Tony Dalton, who plays the charismatic and dangerous Lalo Salamanca, was also overlooked. This was only his first season as a member of the main cast, but he managed to bring an intensity to an already nerve-racking show. Still, his snub and those of the others aren't quite as disappointing as another.
For the past five seasons, Rhea Seehorn has played Kim Wexler -- Jimmy McGill's loving, long-suffering and no-nonsense girlfriend-turned-wife who's striving to keep her morale fiber in the world of the law. Seehorn has received consistent praise for her performance over the years and a number of other award nominations. Yet for some reason, she just can't seem to get any love from the Emmys. Even her former co-star Michael McKean took to Twitter following the nomination reveals to post a cheeky reaction to her being passed over:
There's no doubt that the competition is fierce, as we're still experiencing a golden age of TV, but the fact that Rhea Seehorn has given a consistently compelling and complex performance for five straight seasons and can't get a single nomination is a head-scratcher. The fact "Bad Choice Road" -- the episode in which she gives arguably her best performance of the series -- was nominated also adds to the sting of the snub. At this point, you have to wonder what she would need to do to get some kind of recognition from the Emmys. Some, unfortunately, are starting to think that Seehorn's character may need to bite the bullet in order for her to finally score a nomination and win.
At this point, one may have gotten used to the fact that Better Call Saul doesn't actually win Emmys but, with it coming off what's arguably its best season, a few more nods were expected. Not many would deny that it's well-made television, so why has it still been unable to acquire any of those elusive, golden statues?
I guess one bright spot that can be mined from this situation is that the show does have one more season to go before it ends its run. Vince Gilligan is back in the writer's room with showrunner Peter Gould and his team, so you can bet something special is on the way. Let's just hope the show can score some wins before it bows out because, as any longtime viewer will tell you, it's more than deserved.
Those who haven't seen Season 5 of Better Call Saul or have yet to see the series at all can stream it on Netflix.
Your Daily Blend of Entertainment News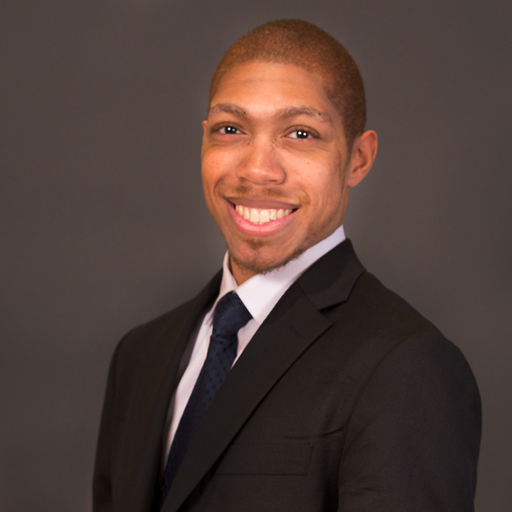 Covering superheroes, sci-fi, comedy, and almost anything else in film and TV. I eat more pizza than the Teenage Mutant Ninja Turtles.