ESPN Announcer Going Viral For Funny Comparison Of The NBA And LA Fitness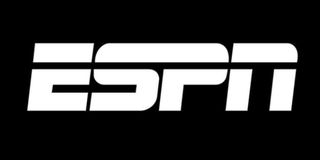 NBA fans are definitely delighted that the season was finally able to continue in Walt Disney World amid the ongoing global health crisis. The result amounted to an explosive final stretch of the 2019-2020 NBA season, and the playoffs now seem primed to continue that energy. However, despite the excitement, there are still moments in which basketball can get slow. This was certainly the case during a stretch of the Utah Jazz/Denver Nuggets game. And it led one analyst to make a brutal joke that involved LA Fitness.
As a whole, the thrilling game between the Western Conference rivals was thrilling and ended with the Denver Nuggets taking the Game 1 win in Overtime. However, there was a slog during the second quarter, which saw even Utah star Donovan Mitchell and Denver big man Nikola Jokic have a few empty plays. The main sequence involved a blown reverse and a failed alley-oop attempt, among other things.
This would lead ESPN announcer Mark Jones to compare that period of the game to a slow afternoon at LA Fitness. Needless to say, Jones garnered a few laughs from his colleagues (and viewers). Listen to his killer jab in the clip below:
And I thought only players like Michael Jordan or Gary Payton were capable of delivering such great one-liners. On the surface, the line may sound corny, but it's a subtle and stinging burn that may have some players in their feelings when they hear it.
The internet has also quickly taken notice of Mark Jones' joke, and fans across social media are loving it. One fan considers it to be the best call of the bubble:
When LA Fitness began trending on social media following the joke, one fan was led to believe that gyms would finally be opening up. Instead, he was surprised to find something else entirely:
Another fan even referred to Mark Jones' line as legendary, and one can't help but agree with the sentiment:
This "bubble" phase of the NBA season has been interesting, to say the least. Not only has it created a new reality for some of the NBA's top players, but it's also led to a number of wild shenanigans. Most of us are probably still thinking about Lou Williams sneaking off to grab some chicken wings, which admittedly, looked pretty tasty. And now, the season has given us one of the sickest burns we've seen all year.
The NBA playoffs are just getting started, which means there's plenty of action still to come. This also means we have an ample amount of time for more jokes from Mark Jones and other commentators. At this point, it's hard to see anyone topping his jab, but crazier things have happened during an NBA season that's been vastly different from past years.
Your Daily Blend of Entertainment News
Covering superheroes, sci-fi, comedy, and almost anything else in film and TV. I eat more pizza than the Teenage Mutant Ninja Turtles.
Your Daily Blend of Entertainment News
Thank you for signing up to CinemaBlend. You will receive a verification email shortly.
There was a problem. Please refresh the page and try again.