What Cobra Kai's Season 3 First Look Could Mean For Daniel And Mr. Miyagi's Relationship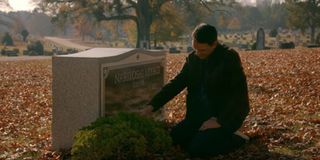 Since Cobra Kai Season 2 ended in the spring of 2019, fans have been left in suspense, wondering what will become of their favorite characters. Well, we now have confirmation that the Karate Kid sequel series, which recently moved from YouTube to Netflix, will drop its third season sometime in 2021. The announcement came in the form of a teaser, which summarizes the first two seasons. The closing seconds of the trailer, however, unveiled the first footage from the upcoming season and, while it was brief, it could very well change the way we look at Daniel LaRusso's relationship with the late Mr. Miyagi.
At the end of the teaser, a panoramic shot shows what appears to be Okinawa (Mr. Miyagi's homeland). The scene is followed by a flashback of Daniel and Miyagi on the island, which is accompanied by a voiceover from the former, who declares that Miyagi treated him like a son and wouldn't have kept secrets from him. However, we quickly cut to Daniel being taken down by a mysterious opponent in a dojo, during which an unknown voice questions Daniel's assertion. By the time the trailer cuts, Daniel is on his back and facing down a sai. You can check out the trailer for yourself down below:
Mr. Miyagi has passed away by the events of Cobra Kai, but his memory has still had a heavy influence on the show. When Johnny Lawrence reopened Cobra Kai at the beginning of the series, Daniel began to pay frequent visits to Mr. Miyagi's grave. He would eventually be inspired to open his own dojo at Miyagi's old home and maintain the Miyagi-Do Karate moniker. Al in all, Daniel still has nothing but love and respect for Miyagi, yet this trailer seems to indicate that Daniel's going to learn a thing or two about his late mentor. But what secrets could be revealed?
While it's far from confirmed that Daniel will return to Okinawa, it does appear to be the case. And given how much he misses Miyagi and is seeking balance in his absence, it makes sense that he would eventually find his way back to Miyagi's former home in an attempt to find closure. However, something or someone seems to be waiting for him.
Fans of The Karate Kid Part II may be quick to assume that the rival Daniel encounters is Chozen, the nephew of Miyagi's friend-turned-rival-turned friend again, Sato. When we last saw the two together on screen, Daniel had defeated him in a tense battle during the O-bon festival. The fight may have happened decades ago, but Chozen may still harbor negative feelings about losing to an outsider. As Mr. Miyagi once said, "In Okinawa, honor have no time limit."
The inclusion of Chozen would be a logical move, especially since Cobra Kai's creators have made it clear that any character that's played a role in the franchise is fair game. But there could be something more to this.
The voice we hear in the trailer seems to come from someone who knows a lot about Miyagi and seemed to feel a way after Daniel mentioned his father/son relationship with him. Could Miyagi have fathered a child that he never mentioned to Daniel? Miyagi heavily mourned the loss of his own son who died alongside his wife in childbirth, so the idea of him denying another would be strange. Yet if this is the case, maybe Miyagi had a reason for doing so?
Of course, this is all conjecture at this point, though it appears that, at the very least, Okinawa will play a role in Cobra Kai Season 3. And with this brief mention of Mr. Miyagi, we can assume that when it's all said and done, Daniel's perspective of his father figure will be forever changed.
The first two seasons of Cobra Kai will hit Netflix on August 28 ahead of Season 3's 2021 debut.
Your Daily Blend of Entertainment News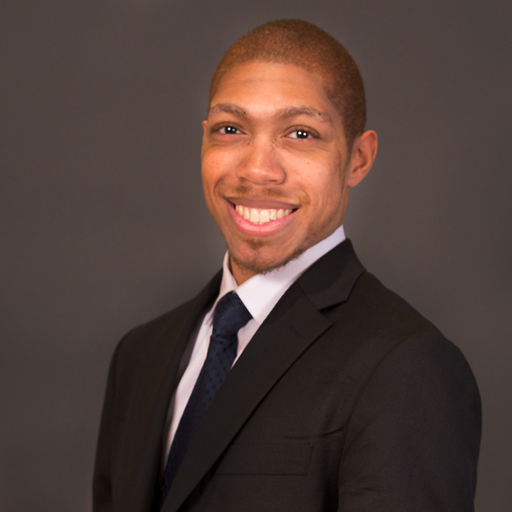 Covering superheroes, sci-fi, comedy, and almost anything else in film and TV. I eat more pizza than the Teenage Mutant Ninja Turtles.