After Nearly Missing Son's Birth While Awaiting COVID Test Results, Game Of Thrones Actor Shares First Look At Son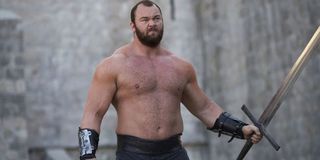 Update: The actor was ultimately able to be there for the birth of his son and shared the news on social media this morning. The actor also separately took to his social media to explain that on September 26 he was woken up by his wife Kelsey, whose water had broken. They headed to "the Bjo?rkin, the birthing centre" where the Game of Thrones actor admitted "things started to escalate quickly." He also called his wife's labor "awe-inspiring" before sharing a photo. You can take a wonderful first look at Hafþór Júlíus Björnsson with his newborn son below.
Prior: This year has been crazy and hectic for humans globally, but some of us have faced more challenges than others. One person who may be facing a bit of a personal struggle in the upcoming days is Game of Thrones actor Hafþór Júlíus Björnsson, who has been quarantining for over a week and is hoping to be able to leave his COVID bubble in order to be there when his wife births their first child together.
Thor Björnsson, known for playing The Mountain aka Gregor Clegane on HBO's Game of Thrones, has been busy sharing his wife's pregnancy journey in recent weeks. When last we heard from him, his wife Kelsey was 38 weeks out and about ready to bring their new son into the world. A couple of days later Björnsson shared that while the baby is due soon, there's a chance he won't be there to meet him right away.
Thor Björnsson took to Instagram to share the startling news, also noting that a test on Tuesday will determine whether or not he can exit quarantine. It's good to hear the actor has been taking precautions after being near someone who tested positive for COVID-19 while working on a set in Belfast. You can see the full post below.
Still, it's a stark reminder that even though movie and TV sets are taking as many precautions as possible, COVID can still slip through the cracks. It's not as if Hafþór Júlíus Björnsson is the first celebrity to have to quarantine either. Robert Pattinson reportedly was the actor who shut down The Batman set for a couple of weeks after testing positive for COVID-19. But as they say, the show must go on, and after two weeks of quarantining, that film got back to work too.
Ultimately, we are living in a historic time right now and there will be a lot of memories from 2020 that will likely stick out for people later. Still, here's hoping that Thor Björnsson missing the birth of his baby is not one of them.
We're rooting that he'll make it, but either way congrats to the happy couple on the birth of their first child together. Probably a cooler feat than even being touted as the World's Strongest Man.
Your Daily Blend of Entertainment News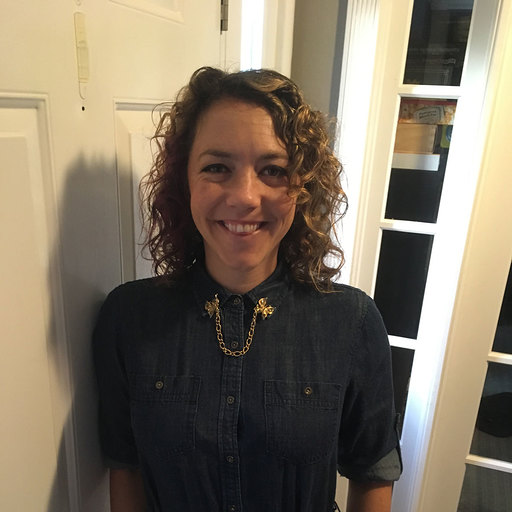 Reality TV fan with a pinch of Disney fairy dust thrown in. Theme park junkie. If you've created a rom-com I've probably watched it.