The 6 Wildest Twists Of MTV's Catfish: The TV Show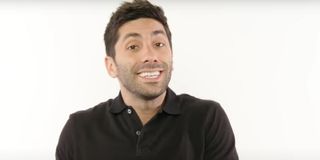 When the movie Catfish came out, it was a captivating look at a world that wasn't necessarily commonly known in pop culture. Now, with eight seasons under its belt on television, Catfish: The TV Show has successfully driven home exactly what it is to be catfished, and has probably made many people wary of all strangers they meet online.
With good reason, because some of the things that have happened on this show would make anyone think twice about using social media to find love. You never really know who is on the other side of that screen and can get into some pretty wild situations because of the mystery and ability to deceive on both ends! Just keep on reading for the wildest twists throughout Catfish history.
Spencer Believed He Was Dating Katy Perry
A Catfish: The TV Show participant suspending some disbelief despite some red flags isn't all that unusual, though Spencer Morrill may have been ignoring the most extreme of signs. He was convinced that he was in a six-year online relationship with pop star Katy Perry. In fairness, this was before she was married and had a child, but even then, not many people would believe they were talking with a celebrity for years on end.
The fact that this charade carried on for six years was wild enough, but the reveal that the catfish (a woman in England) wasn't even the slightest bit remorseful for doing it after the episode's airing was pretty shocking. I should also add that Katy Perry did eventually respond to this episode, and said that she felt bad for the situation. I think that feeling was reciprocated by everyone who watched, and maybe anyone else who thinks they're in a long-term online relationship with a celebrity.
Carmen Catfished Her Cousin Out Of Pettiness
Carmen contacted Catfish: The Show on behalf of her cousin Antwane, who was in an online relationship with Tony. Carmen was suspicious that Antwane's lover was not who he said he was at all, and it turned out she had it on good authority. The big twist of the episode came as the team was trying to track down Tony, only for Carmen to reveal she had been catfishing her cousin the whole time. The reason why was due to a biting remark her cousin made years earlier.
After Antwane called her "A Fat Kelly Price," Carmen went about catfishing her cousin as revenge with Tony. The real kicker was that she even had a Tony voice, which sounded about as convincing that she was another person as you could get. The two ended up not speaking for around two years after the event, but it was revealed in a catch-up that Carmen and Antwane did eventually bury the hatchet and were on speaking terms yet again.
Kristina Left Sami For Faith...Who Was Actually Sami
Kristina fell in love with a girl she met online named Faith, but there was a hang-up. Kristina was already living with her girlfriend Sami, and the two were in a serious two-year relationship. When the two hit a rough patch after Sami caught Kristina texting another girl, Faith entered the picture and began to be a rock for Kristina. The two bonded, so much so that Kristina was ready to see where that went and end her relationship with Sami if it seemed promising.
The two traveled to Mackinaw Island to track down a girl they had identified as Faith, but when the journey was hung up by a blizzard, the truth came out. Sami revealed she was Faith, and that the whole reason for the catfishing was to see if Kristina would cheat on her again by talking to another woman. When the two started to bond on a level Sami hadn't experienced in a long time, she was unable to let it go. An update on their status revealed the two ultimately went their separate ways but did try to remain friends for a time and focus on themselves.
Sheila Had The Right Account, But Wrong Person
Catfish: The TV Show has more celebrity stories than one would think, but this one is entirely different from the aforementioned Katy Perry story. Sheila actually was in contact with the official account of Love & Hip Hop star Rich Dollaz, but it turns out the DMs (and nudes) she sent were not to him. The person responsible was actually his nephew, who was tasked with running his uncle's social media in his place.
At least, that's the story that was told on Catfish: The TV Show. There has been some speculation by fans that Rich Dollaz was actually in contact with Sheila, but had a backup plan of calling in his nephew to take the fall if he wasn't feeling the situation when they met. I'll flat out say there's no evidence to support this, but re-watching the reveal scene, it is weird that Rich does not have his nephew with him from the start of the segment, and that he's only brought in midway into the conversation.
Catfish Revealed True Identity, But Ramon Didn't Believe It
Unfortunately, Catfish: The TV Show is not a series where the culprits always feel remorse. In this case, "Paola" did, and when Ramon arrived at her house to confront her for the lies, Loyda (Paola's true identity) had something in return for him and the hosts. Loyda dropped the bomb that she had revealed her true identity to Ramon a few times before this big meeting, and that the problem wasn't necessarily that she was deceiving him.
Despite chats on Skype, FaceTime, and sharing her driver's license with him, Ramon did not want to believe Paola was a lie. Every time Loyda came clean, Ramon would get so upset and beg her for it to be a joke that she'd backpedal and confirm that she was just joking and was Paola's cousin. Loyda believed that, on some level, Ramon knew she was Paola all along, so it was wrong of him to play dumb when the confrontation happened.
Two Catfish Found Out They Actually Dated Before
There are sometimes things that are so crazy on Catfish: The TV Show that it just feels unbelievable. This is exactly the case with Sheklia and Terrance, who turned out to be two catfish that when they met face to face, actually knew each other! Better yet, the two used to be in a relationship, but before Nev could get too excited about how lucky they were to reunite two lovebirds, the couple revealed they weren't all that happy to see each other.
It turns out Terrance had three kids with other women during his relationship with Sheklia, which was over a decade ago. The two had a troubled past, but despite all that, a later update revealed they had been talking back and forth and hanging out as friends. That said, Sheklia later revealed on Facebook that talk was just for fun, and later posted pictures indicating she was with a new man. Still, crazy that two people catfishing would coincidentally connect with someone they actually dated!
Catfish: The TV Show is available to stream on Hulu. Continue to stick with CinemaBlend on what's happening in reality television, and for the latest news in television and movies.
Your Daily Blend of Entertainment News
Mick likes good television, but also reality television. He grew up on Star Wars, DC, Marvel, and pro wrestling and loves to discuss and dissect most of it. He's been writing online for over a decade and never dreamed he'd be in the position he is today.
Your Daily Blend of Entertainment News
Thank you for signing up to CinemaBlend. You will receive a verification email shortly.
There was a problem. Please refresh the page and try again.