Why The Masked Singer's Fake Audience Is More Unsettling Than Comforting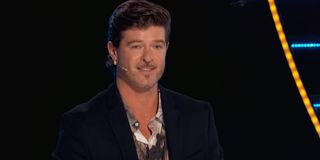 The Masked Singer Season 4 premiered recently, and much to my surprise, it featured what appeared to be a packed audience. Yes, the weird Fox series got a bit weirder this season and decided to at least give the impression that things are as normal as they were in past seasons despite the fact they are not.
It's a decision that, so far, has proved to make me feel more unsettled than ever watching The Masked Singer. Considering we're just coming off a season that featured the horrifying Night Angel, that's really saying something. With that being said, here are a few of the key reasons why I think the show should've gone a different direction on how it handled its "fake" audience this year.
The Old Normal Is Not The New Normal
The Masked Singer did everything in its power so far to make this Season 4 almost indistinguishable from past seasons. This means a "packed" house can be seen throughout the episode, though it's mostly a mix of virtual reality and composite shots (via Deadline).
It's impressive, but also very alarming. The Masked Singer has tried to create normalcy in an abnormal time, and while there's something to be appreciated in that, I can't help but feel stressed watching. 2020 has made me wary of large gatherings, especially ones where people aren't wearing masks.
I know under normal circumstances this wouldn't be a big deal, but when so many other shows are going more transparent routes, The Masked Singer has become the outlier. In the show trying to give a sense of normalcy I'm even more reminded of how unprecedented this time really is, and I just don't feel like I should be thinking about that while watching this show.
There Are Actual People In The Audience
For all the camera tricks and studio magic seen in The Masked Singer, it has been confirmed that there are actual unmasked people in the audience. Fox Entertainment's President of Alternative Entertainment and Specials Rob Wade confirmed a small number of real people are in the audience and can be spotted behind the judges.
While I suppose it's better than a packed house, there is some weirdness in having a live studio audience however small, and not committing to just doing it all virtually. It's true that the nation is slowly but surely opening up more in areas for events, but is The Masked Singer really one of those must-see experiences?
It's a move that, once again, gets me thinking about the safety of the whole thing. These are not the things I want or should be pondering while a Dragon raps on stage and Ken Jeong makes silly faces, so I question why an actual audience was necessary for Season 4.
No Audience Would've Changed Very Little About The Show
The more I think about it, the more I'm wondering why there was even a need to fake an audience for The Masked Singer at all. The fun of the show has always been on stage and guessing along with the judges, not who was in the crowd.
Sure, an audience was nice, but it was only ever really about them when their voting sent home someone who shouldn't have left. Now that I know there's a fake audience, it's all I think of while watching Season 4, to the point that I now wish they hadn't gone to the effort (at least in this regard) at all.
Do you have any strong opinions on The Masked Singer's live audience? Let us know in the comments and tune into new episodes on Fox Wednesdays at 8:00 p.m. ET. As always, continue to stick with CinemaBlend for all the latest happening in television and movies.
Your Daily Blend of Entertainment News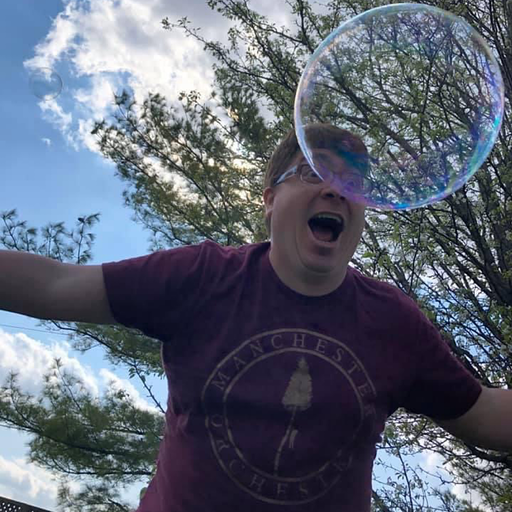 I like good television but also reality television. His day largely consists of balancing his workload between reporting on the latest and greatest news in Star Trek and other sci-fi, as well as 90 Day Fiancé, WWE, Big Brother, and more.