The Awesome Origin Of The Mandalorian's Ice Spiders, And No It's Not From Game Of Thrones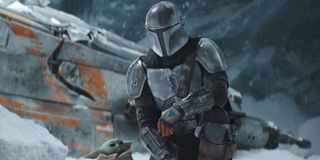 Spoilers for the latest episode of The Mandalorian – Chapter 10: The Passenger – lie ahead.
This week's episode of The Mandalorian brought a different kind of challenge for Mando and Baby Yoda. While transporting a "Frog Lady" and her eggs (in the hopes of gaining information on the Mandalorians' whereabouts), Mando cross paths with two X-Wings. In an attempt to flee from them, he hides in an ice canyon, only for his ship, The Razor Crest, to fall through a sheet of ice and become trapped in an underground cavern. It's here that Mando, Baby Yoda and Frog Lady encounter a horde of ice spiders, including a gigantic one. These creatures may not be familiar to some, but they actually have an interesting place in Star Wars history and not Game of Thrones.
Star Wars fans probably remember that in 1980's The Empire Strikes Back, Luke makes his way to the swamp planet of Dagobah, where he ultimately meets Jedi Master Yoda. The aspiring Jedi encounters a few creatures while on the planet, including an unseen swamp monster. But it turns out, the original plan was for him to also cross paths with a giant spider creature.
The design that was used for The Mandalorian's ice spiders matches an illustration that was created years ago by iconic concept artist and illustrator Ralph McQuarrie. He originally referred to them as "knobby white spiders" and, in his illustration (via EW), Luke encounters a giant one that has laid a field of eggs. This a pretty interesting connection when you consider that these creatures were meant to hail from Yoda's planet and Baby Yoda is now the one who has an encounter with them.
Though this is the first time we've seen the arachnids in a live-action Star Wars project, this isn't the first time we've seen them on the small screen. The creatures originally appeared in a few episodes of the animated series Star Wars Rebels. Admittedly, they didn't seem quite as creepy as they were in The Mandalorian, but they were still more than a challenge for Ezra Bridger, Kanan Jarrus and their allies.
The Star Wars universe is filled with a plethora of different creatures that span decades of storytelling. Some are incredibly adorable like the Porgs and the Ewoks, while others can be incredibly dangerous like ice spiders and Rathtars. In the Mandalorian Season 2 premiere, Mando had to face off with a Krayt dragon, which did more than its fair share of damage.
The presence of diverse alien creatures is something of a Star Wars tradition, and one that fans love to see. Whether they be created practically or digitally, it's always cool to see what the folks at Lucasfilm are able to cook up for fans. The ice spiders are yet another impressive (and unnerving) part of Star Wars lore, and they're also further proof of the massive challenges The Mandalorian is throwing at its titular character.
You can watch new episodes of The Mandalorian drop on Fridays on Disney+.
Your Daily Blend of Entertainment News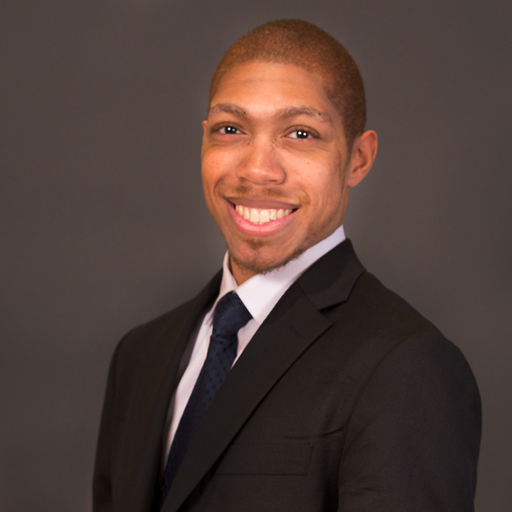 Covering superheroes, sci-fi, comedy, and almost anything else in film and TV. I eat more pizza than the Teenage Mutant Ninja Turtles.