5 Reasons Star Wars Rebels Characters Could Come To Live Action Soon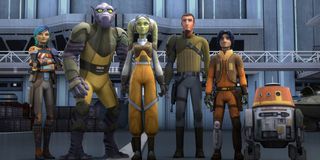 Star Wars Rebels aired its last episode back in 2018, and since then there has been speculation on whether the show would ever see another season. Recent rumors and "leaks" have fueled speculation that some form of sequel or followup is on the way in the world of live-action. The characters from the animated series certainly have fans, and after Star Wars: The Clone Wars got its final season, it's only natural to wonder if Rebels could get another chance to revisit these characters.
Sorry to burst the bubble of those hoping for a new season, but there's some solid evidence that isn't happening. On the bright side, there are a lot of reasons to believe followups with some of Star Wars Rebels' most popular characters could happen in Season 2 of The Mandalorian (which isn't that far off, relatively speaking) and other future Star Wars shows. Here's some of the evidence for that, as well as why anyone wanting a Rebels Season 5 shouldn't get their hopes up too high.
Dave Filoni Is Open To Followups...But Not More Rebels
Dave Filoni may have broken some hearts in May 2020 when he mentioned that the possibility of Star Wars Rebels seeing Season 5 was all but non-existent. Filoni stated that he's happy with how the show ended, and while there are some hanging plot threads that could be resolved in another season, he's completely comfortable with how he ended the series.
There's some silver lining to this news. The open-endedness to some character fates of Rebels means that Dave Filoni can re-introduce them into live-action Star Wars shows. Filoni explicitly stated he believes there's great opportunity for future Star Wars stories that feature Rebels characters and, of course, adding them to projects outside the Rebels franchise would further ingrain them within the franchise as a whole. In this case, leaving stories inconclusive could be handy in re-introducing these characters via other shows, and giving other creators an existing story to build on.
Dave Filoni Is A Major Force Behind Star Wars Television
If George Lucas is the king of Star Wars, Dave Filoni is the heir apparent entrusted both by the creator and Disney in regards to Star Wars. He's served as executive producer on every major Star Wars animated series, and is currently an executive producer and sizable contributor to Star Wars' first live-action series, The Mandalorian.
Given Dave Filoni's interest in introducing characters from Star Wars Rebels into other stories, it isn't hard to see where he'd find that opportunity. The Mandalorian could be a vehicle to tell pieces of the story of Star Wars Rebels characters. It just seems like too perfect an opportunity for Filoni to pass up, and provided he has a story to tell, I can't imagine anyone in the franchise shooting down re-introducing a Rebels character in their series.
Various Rumors Of Rebels Character Castings
Live-action casting rumors of Star Wars Rebels characters appear to be all the rage, considering a lot of them have been reported as of late. Though all of these are unconfirmed it has been said that The Mandalorian Season 2 features Rosario Dawson as Ahsoka Tano, and Katee Sackhoff as Bo-Katan Kryze. Both characters originally appeared in Star Wars: The Clone Wars, though their roles in Rebels cannot be denied.
Then there are some even wilder rumors as of late that allege Star Wars is looking for two characters to appear in a project unrelated to The Mandalorian. It's being reported that casting calls are being put out for Ezra Bridger and Grand Admiral Thrawn, potentially for their own series (via DisInsider). The report that both characters would be cast could indicate this would mean some post-Rebels follow up story, though again, everything reported thus far is unconfirmed.
Increased Interest In Thrawn In New Canon
While Disney has left some characters completely untouched since retconning much of the original canon, Grand Admiral Thrawn has had a real comeback. Beyond his appearance in Star Wars Rebels, author Timothy Zahn (the creator of Thrawn) has already re-written the character's story over a trilogy of books and tied it in with the existing events of the new canon. Zahn is currently at work on a new trilogy, which will detail the character's days before joining the Empire when he was with the Chiss Ascendancy.
Star Wars seems to have a vested interest in telling Thrawn's story, which is weird because his character was already given a suitable exit via Star Wars Rebels. Even "a vested interest" seems to sell it short, as what will eventually be six books dedicated to one character seems like a lot, especially given that he has not been a major character in the movies. Could this be a signal that's changing, or possibly that we'll see Thrawn lead the next major Star Wars television series?
Rebels Characters Can Carry On In The Original Trilogy Era
At the moment, it seems like Disney has a focus on setting its live-action shows either immediately following, or a bit before the original trilogy. Going that route only presents the opportunity to use a limited number of existing characters, but that's right in the Star Wars Rebels sweet spot. Add in the fact that many longtime fans have been dying to see the characters in live-action, and they would be an easy choice to incorporate in shows.
Plus, I think in using Rebels characters you avoid the potential controversy of recasting legacy Star Wars characters. Fans seem to love Ewan McGregor's Obi-Wan enough, though there was certainly a can of worms opened when Solo: A Star Wars Story brought in fresh faces for Han Solo and Lando Calrissian. The general disappointment of that movie seems to have discouraged Disney from the idea of recasting the main original trilogy characters, so really, there are only a few options outside the Rebels squad when it comes to existing Star Wars characters in the era.
Would you be up for seeing a major Star Wars Rebels character get their follow up in The Mandalorian or another live-action Star Wars series? Make your voice heard in the comments and continue to stick with CinemaBlend for all the latest news happening in the world of television and movies.
Your Daily Blend of Entertainment News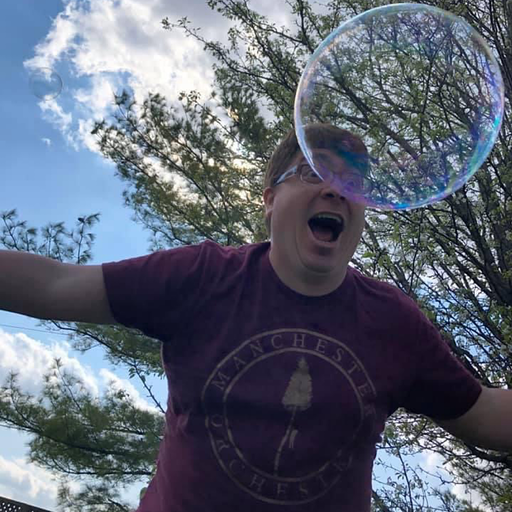 Mick contains multitudes and balances his time reporting on big happenings in the world of Star Trek, the WWE, reality television, and other sci-fi shows.