20 Most Shocking TV Deaths Of 2020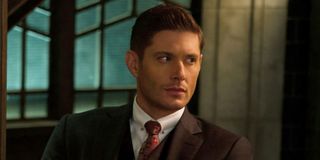 2020 was a crazy year for television as many productions were forced to shut down, halt, or even cut their planned seasons short to comply with COVID-19 protocols. Despite those hiccups, it was still an impressive year for shocking character exits and deaths, with some shows' biggest characters being dropped without warning.
Some of these characters had it coming, and of course, there are others we wished would live on eternally in their fictional universes. In no particular order, this list contains a healthy mixture of both in addition to some entries that were just straight-up baffling to witness. Let's dive in and relive some of the most shocking character exits in 2020. If it wasn't obvious already, major SPOILERS ahead for a variety of different shows airing in 2020.
Oliver Queen/Spectre - Crisis On Infinite Earths
Oliver Queen was technically killed off in 2019, though that first death was something people more or less saw coming. Once Stephen Amell's character was re-introduced as The Spectre, it seemed The CW found a way to keep the actor on retainer for future crossover events should they need him. Then they went and had Spectre obliterate himself to help out Barry. It was something I never expected, and it low-key set the tone for the entire vibe of 2020 way back in January.
Star Trek: Picard - Data
I swear this list isn't going to be me continually pointing out technical deaths because we know Data "died" in Star Trek: Nemesis, but Star Trek: Picard revealed that the mind of the Synth commander was still intact. Data's consciousness remained inside a file that Picard visited with as his consciousness lay in limbo, and granted one final wish to his old friend. Data wanted to die, and while unplugging his consciousness wasn't a truly human way to die, I'm not going to rain on his parade.
Helen Pierce - Ozark
Ozark was in its final moments of Season 3 when it seemed like Helen Pierce was about to become the Byrde family's greatest enemy to date. That moment was quickly stolen by Omar Navarro, who had his top lawyer in the States shot in the head. It was quite a jarring final scene, as well as quite a way to hear 2020's new Run The Jewels single "Ooh La La," for the first time.
The Haunting Of Bly Manor - Hannah
Given The Haunting franchise's tone, it shouldn't have been too much of a surprise to see someone die. What may have been more surprising is the realization that Hannah was dead through most of the series and that she died after a fall headfirst down a well. I half-expected her to survive, but she was definitively dead... if not necessarily gone from Bly.
The Boys - Becca
Becca isn't alive in the source material of The Boys, so one can technically consider all her scenes in the Amazon Prime series as bonus time. Her ride came to an end in Season 2 when Ryan's attempt to save her got a little out of control. Ironically, in trying to prevent Homelander's son from being like him, his inexperience with his powers ended up killing her.
The 100 - Bellamy
Bellamy's death in The 100 was a shock for several reasons. It was a shock that Bellamy was shot by Clarke, of all people, and the move confused fans greatly when it went down. When a showrunner feels prompted to make a statement on the storyline on social media, you know there was real shock that fans were dealing with.
Outlander - Murtagh
If you're someone who read the Outlander books, you knew that Murtagh's number would be up eventually. The television version of the character far outlived his book counterpart but ended up being killed while saving Jamie's life during the Battle of Alamance. Jamie begged Claire to save him, but there's only so much one can do for a bullet wound to the chest even in modern times.
Legacies - Kai
Malachai "Kai" Parker's death was a long time coming, and it finally happened in Legacies in a somewhat shocking way. The shocking bit was that Alaric executed the villain with relative ease and difficulty, and that was that. The death wasn't even really the focal point of the episode, and the end of a character who has been around since The Vampire Diaries should, I would think, be a bit more relevant than the exit ultimately was.
I Am Not Okay With This - Brad
Brad's death in I Am Not Okay With This may be my favorite brutal teen formal death scene, and there's some stiff competition there with Carrie and Buffy the Vampire Slayer. Brad's head exploding at the height of his unhinged and taunting rant was some great karma, though I'm not completely sure Sydney felt the same way. Unfortunately, we may never know since Netflix canceled the series, and its prospects of returning to television don't look good at the moment.
Agents of S.H.I.E.L.D. - Enoch
Enoch's death scene was a rather sad one, so don't rewatch it unless you want to relive his monologue on the lonely feeling of experiencing death. Apparently, that's something that hits you whether you've had a regular human life, or you're a Chronicom that had lived for tens of thousands of years. He gave his life to save his human friends, and ultimately went out a hero.
The Walking Dead - Alpha
There used to be a time when Negan killing someone was considered a terrible thing, but that changed in Season 10 when he put an end to the villain by luring her out to a location and slitting her throat. It was a pretty gross scene, though arguably nothing will ever top Glenn's death in terms of brutality, so I suppose we should be grateful The Walking Dead didn't try to go quite as extreme with Alpha's exit.
Stargirl - Henry Jr.
Henry Jr. was a pretty shocking exit for Stargirl, so much so that there was some measure of doubt that he actually died when it happened. The jury is still out for some, though our own Laura Hurley thinks Season 1 confirmed it happened. The only thing I can say is that no one is necessarily gone forever when it comes to the superhero genre.
Big Sky - Cody
I went back and forth on whether or not it was shocking that Ryan Phillippe's character died in the first episode of the ABC primetime drama, and it was the books Big Sky is based on that ultimately swung me to yes. Cody's fate in the show was death, but considering his character was in the first two books, it was shocking to see him exit that quickly.
Vikings - Lagertha
This is the only death on the list where the person killed forgave her killer with her dying breath. Lagertha's exit via Hvitserk mistaking her for a horrific creature was pretty shocking, though, as the character pointed out in her final moments, set in stone by the Seer.
Utopia - Sam
It's not often that shows kill off the character they make out to be their leader, and when they do, it certainly doesn't happen in Episode 2 of Season 1. Samantha had all the knowledge and skills to lead the teens in Utopia, and unfortunately, that very thing led to her downfall. Jessica wanted to be the leader, and for that to happen, she had to take out the one person capable of doing it ahead of her.
Katarina Rostova - The Blacklist
When Liz told Red their relationship would be done if he harmed her mother, one would've thought the last thing he'd do is put a bullet through Katarina Rostova. Of course, The Blacklist is full of twists and turns to the point that things are seldom entirely what they seem, so Red had to have a good reason for doing this. He better have, anyway, because that shocker set up a huge fallout between the two otherwise.
Lovecraft Country - George Freeman
If there was a reward for best reactions to a character's death in a series for 2020, the cast of Lovecraft Country would win it for his final episode. The devastation on every character's face around the dead body of George Freeman was apparent, and so well done that it can unleash the tears of viewers as well.
Supernatural - Dean
As if 2020 wasn't gut-wrenching enough, Supernatural had to end 15 seasons with a big hit to fans' emotions in the form of Dean's sudden death early in the finale. Seriously, it wasn't possible for both the Winchester brothers to escape the series unscathed? It was pretty heartbreaking to see Dean's bloody death, especially when Sam got to live a full life.
The Umbrella Academy - Ben
While one could feasibly call shenanigans here, based on the fact that Justin H. Min's Ben Hargreeves was a ghost throughout most of The Umbrella Academy's first two seasons, viewers can't deny that he died two times over when his ghostly form disintegrated, which made it that much more shocking! That he was cool with it all was also be a bit of jolt. But fans were likely okay with his exist, too, but only after that alternate timeline version of a still-living Ben was revealed as the head of "The Sparrow Academy." Also shocking, just not a death.
Any big deaths that were left off the list? Throw them down in the comments below, and continue to stick with CinemaBlend for all the latest news in television and movies.
Your Daily Blend of Entertainment News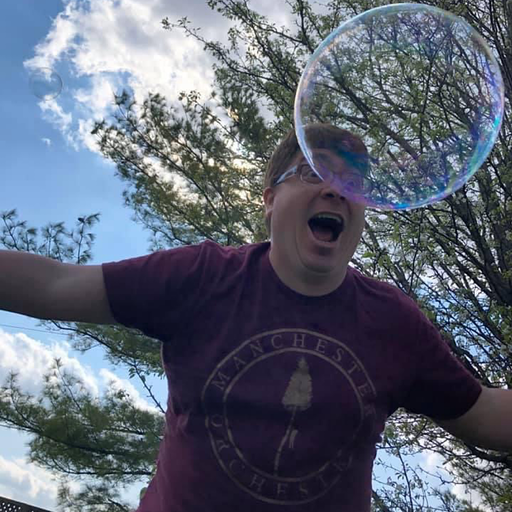 Mick contains multitudes and balances his time reporting on big happenings in the world of Star Trek, the WWE, reality television, and other sci-fi shows.