Did American Idol Cut Claudia Conway More Slack Than Other Contestants?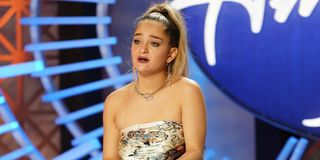 Warning! The following contains spoilers for the American Idol 2021 season premiere. Read at your own risk!
American Idol just kicked off its fourth season at ABC, which makes this Season 19 if you count all those Fox years, and it's still finding ways to surprise audiences. The latest premiere capitalized on the surprising sorta-ripped-from-the-headlines previous reveal that political teen sensation Claudia Conway, daughter of political figures Kellyanne and George Conway, had auditioned this season.
Audiences may not have been surprised that the show featured her audition with its first episode, though some viewers were definitely surprised to learn that Claudia Conway advanced to the Hollywood round. Viewers couldn't help but notice that Conway got an extended bit of television time, during which she was given a chance to perform two songs on top of receiving a coaching lesson from Katy Perry. She was granted the Hollywood go-ahead with a yes from Perry and Lionel Richie, but whether she actually earned it is up for debate amongst viewers. It seems quite a lot of people think Conway was given special treatment.
As a longtime American Idol fan, I can say it's not rare to see a contestant or two get a "second chance" in the audition phase without it being fully justified. I will also say that Claudia Conway's audition was far from the strongest shown in the two-hour premiere, and Katy Perry and Lionel Richie both mentioned they were giving her a "chance" to prove herself in the next round. Some obviously felt that olive branch wasn't deserved, and they questioned if the competition moved her along because she already has a social media following that could help boost viewership.
With that being said, just because Claudia Conway wasn't the best performer of the night doesn't mean she was bad. Her performance was pointedly better than the average singer, with a few weak moments that Luke Bryan pointed out were mainly due to her young age. Conway is only 16 years old, after all, and there's reason to believe she'll only improve with time and training. For all the skepticism that some viewers shared, the American Idol hopeful had her fair share of support after performing, and will surely have some viewers backing her in the next round of the competition.
One factor in the judges' decision was Claudia Conway's personal life, which has played out in the papers thanks to the in-house family drama that played out in the tabloids. Each of the Conway family members has faced a lot of scrutiny in the past four years, and Claudia is no exception. American Idol viewers certainly understood wanting good things for the teen considering what she's been through with the press, but also questioned whether this was the right way to go about it.
By her own admission, Claudia Conway spoke out ahead of her performance and said she wasn't so happy with it. She certainly thinks she can do better, and that getting another chance in the Hollywood round will prove to America what she can do. She has a great mentor in Katy Perry and Bobby Bones, and some fans are eager to see her succeed.
It should come as no surprise to anyone that the American Idol discourse surrounding Claudia Conway devolved into politic rhetoric, and some couldn't help but tweet about the Conway family drama while threatening to stop watching because the competition sent Conway through over arguably more talented competitors. But at the end of the day, Conway's audition wasn't about politics, but about a charismatic teenager looking to make a dream come true like many others, in spite of what her home life is like.
Claudia Conway likely knew that appearing on American Idol would bring her as much scrutiny as anything else, and there's no denying she'll be the talk of the competition for better or worse until she's no longer involved. Only time will tell just how far she goes, and if she'll change some minds and hearts along the way.
Were you a fan of Claudia Conway's performance? Do you agree with the judge's decision to send her through? Let us know all you're thinking in the poll below, and be sure to catch American Idol on ABC Sundays at 8:00 p.m. ET.
This poll is no longer available.
Your Daily Blend of Entertainment News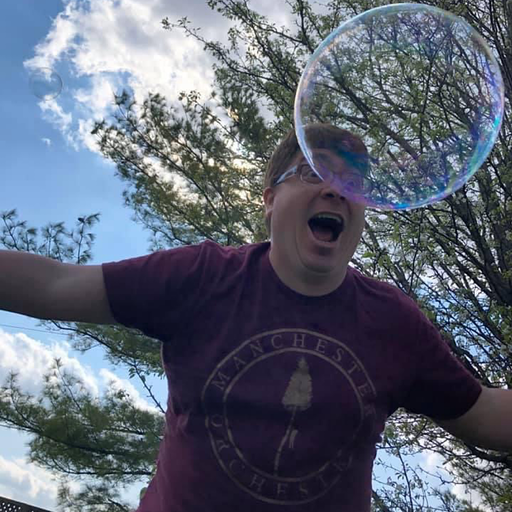 Mick contains multitudes and balances his time reporting on big happenings in the world of Star Trek, the WWE, reality television, and other sci-fi shows.