How To Audition To Be A Contestant On American Idol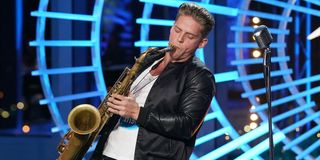 "You're going to Hollywood." It's a phrase many hopeful amateur singers may hope to hear one day, which is why thousands come out each and every year to try and be on American Idol. Some may even be counting down the days until next season because of it, and that's great, but everyone should be aware that what is seen on TV is not the full picture of the American Idol audition process.
Yes, with perhaps the exception of that one contestant who allegedly bypassed the entire process, American Idol auditions can be a pretty drawn-out process. Contestants go through a lot that we don't see on-screen, and it may take longer than some think to see Katy Perry's smiling face. So for anyone curious, here's what it's like to audition on American Idol and what it takes to get that golden ticket from judges.
Age And Success Is More Than Just A Number... And Other Things To Know Before Applying
To begin, American Idol has a strict age limit for contestants currently in the program. Those between the ages of 15 and 28 by a date often dictated on the application are golden, but everyone else is out of luck. Sorry to anyone too young or too old to compete, though there's still hope for you applying for America's Got Talent and The Voice!
The second major rule is that anyone who finished in the Top 10 of a previous season of American Idol may not compete again. I would imagine a repeat competitor of that caliber would skew American Idol's audience vote, though no explicit reason for why former competitors are barred is mentioned. In either case, top performers of the past aren't allowed in the American Idol auditions, unless of course they go undercover to do so.
Other rules include being a U.S. citizen, filling out the proper paperwork, being an artist without an exclusive recording or touring contract, and having to be approved by a producer of the show prior to competing on the show. A note at the bottom of the rules have shown producer approval can occasionally make some of these requirements null and void, so it's possible some of these rules could be broken if a producer allows it.
The First Auditions
Once all the paperwork and release forms are filled out, prospective contestants will get an opportunity to attend any of the open auditions hosted by American Idol in various cities. To clarify, these auditions are not the ones shown on television, but intro auditions in which producers screen contestants to see who is television-worthy. Successful registration does not guarantee an audition, by the way, so folks are best served to show up early to get in line.
In this round, contestants will be asked to prepare 2-3 songs, and can go through a couple rounds of this, singing alone or with one to two other hopeful auditioners in the room. Those that get a chance to audition, survive the cuts (contestants typically report 2-3 auditions in this stage), and get approved by a producer will then advance to the next stage. The rest, sadly, are out of luck. Those needing a shoulder to cry on are allowed one guest to be with them throughout the day provided they're a legal adult, and those underage must have a legal adult with them at all times.
It's a brutal process, albeit one that could be allieviated with an online application. American Idol does allow for video auditions, which allows for competitors to miss out on this process completely and get their voice heard. Of course, there's still no guarantee online applicants will be sent on to the next stage of auditions, though at least it would save someone the line-waiting and uncertainty of the other method.
The Executive Producer Auditions
Those that clear all the marks on the open call aren't out of the woods yet, as they still have to get a call to be invited to the "executive producer auditions" in Los Angeles. There, contestants will travel to sing in front of the show's top brass, and talk about their personal lives and their overall reason for wanting to be on American Idol. One contestant noted in his experience that there were only about 50-60 people from around the nation at his audition, and their travel expenses were not paid for.
At this stage, which is said to be a multi-hour process, contestants will be notified if they will continue to audition in front of the American Idol celebrity judges. Contestants will be asked which city they prefer to audition in, and will be notified which city to show up to audition for on the big day. Again, travel is not comped, so it's definitely preferable for these contestants to get an audition somewhere closer to home than not.
The Final (Judges) Audition
At this point, everyone at this stage has gone through some stage of the above process. Some may have done less, some may have run the full gamut. In either case, they're all ready now to show what they got for the judges, and must sit patiently in a large room with other contestants waiting for their chance to perform for Katy Perry, Luke Bryan, and Lionel Richie. Audiences usually see this American Idol audition process on screen, in shots of all the competitors sitting around and hanging out with each other.
This is said to be an incredibly long day for some, as producers work their way through covering multiple angles throughout the day, and try to gather all the pre and post audition footage reactions they can. It can be close to a 12-hour process, and contestants aren't allowed to leave once they get in the room at the start of the day. There may be some discussions contestants have with producers about song choices in the time that passes, but for the most part, all that's left to do is perform for the judges.
Fans likely know how the American Idol audition process goes from there. The judges either send you to Hollywood or don't, and people are emotional in either case. That is, the people that are seen anyway. Yes, there are still some people who make it this far in the competition after all that work, and still don't get their audition shown on television. Or, they're one of the quick shots thrown into the edit, who only get a quick blurb because their overall audition fell somewhere between amazing and horrible. It's a lot of work for a small amount of screen time, but that's showbiz baby!
Shocked or surprised about the process? Share all thoughts in the comments and tune intoAmerican Idol on ABC Sundays at 8:00 p.m. ET. Continue to stick with CinemaBlend for more on the reality series, and for the latest news happening in television and movies.
Your Daily Blend of Entertainment News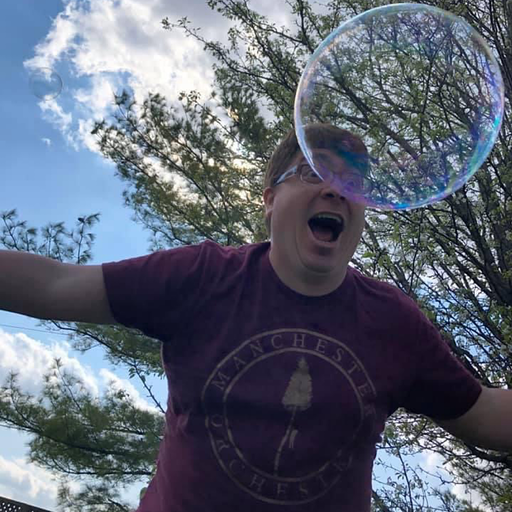 Mick contains multitudes and balances his time reporting on big happenings in the world of Star Trek, the WWE, reality television, and other sci-fi shows.