Big Bang Theory's Melissa Rauch Got Some Good News About Her Next TV Series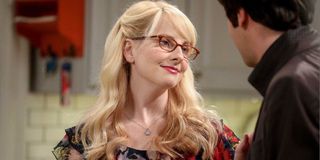 Two years after CBS' staple sitcom The Big Bang Theory came to an end, most of the main stars have locked down at least one follow-up TV project, if not several. Now it's thankfully time to welcome the major small screen return of Melissa Rauch, who played BBT's Bernadette Rostenkowski-Wolowitz starting in Season 3, has a new(ish) TV show in the works that recently got some great news.
NBC has handed out a formal pilot order to a sequel project to the Emmy-nominated comedy Night Court, according to THR, with original star John Larroquette returning opposite new co-star Melissa Rauch. The Big Bang Theory alum initially brought the idea for the Night Court sequel to Warner Bros. TV, where she's under an overall development deal. After having guided the development process as an executive producer via her After January banner, Rauch only recently signed on to star in the comedy, and it's not unfeasible to think her agreeing to co-lead played a big role in NBC's rather quick decision.
The modern-day Night Court is of course based on the original series from creator Reinhold Weege, and it will center on Melissa Rauch's Judge Abby Stone, the daughter of the late Harry Stone, as originally played by the late and great Harry Anderson. Abby is understandably trying to replicate her father's legal legacy from a Manhattan arraignment court filled with all the weirdos and winos you'd expect, and that includes former night court prosecutor Dan Fielding (Larroquette).
It should be noted that because the project was only ordered to pilot, and not a full series, that means NBC hasn't officially jumped all in on the sequel series, and they feel it needs a test run first. It does, however, mean that Night Court is one step closer to returning to audiences, and with an extremely popular lead at the center of it all. So all things considered, the pilot would likely have to look pretty rough for execs to pass on it.
The original NIght Court ran for nine seasons, from 1984-1992, producing nearly 200 episodes and earning a total of 31 Emmys, and winning seven of those. With one of those Emmy-winners reprising his role in John Larroquette, it wouldn't be surprising if the show got picked up. And it obviously be awesome for Melissa Rauch to be on another big TV series following The Big Bang Theory, especially after having bring it to life in the first place.
Night Court marks Melissa Rauch's first series-lead role and she will also spearhead the project with executive producer Dan Rubin and her husband, Winston Rauch. Being a fan of the original series gave Rauch the idea to pitch it to her long-time home-away-from-home at Warner Bros. While the actress hasn't been too active since The Big Bang Theory came to an end in 2019, she was clearly a fan of former co-star's Kaley Cuoco's work on The Flight Attendant after its HBO Max release.
Some of the other The Big Bang Theory cast have been plenty busy since saying goodbye to their beloved characters. Besides Kaley Cuoco's HBO Max series, Jim Parsons has been busy with Ryan Murphy projects Hollywood and The Boys in the Band. He also serves as executive producer on Fox's new comedy, Call Me Kat, which comes from Big Bang Theory co-star Mayim Bialik. There are also multiple other projects from the rest of the cast, and the future will likely see many more come our way. But first, let's hope NBC makes the right judgment with Night Court.
It's just a waiting game now to see whether or not NBC will give Night Court a full series order, but in the meantime, all the other spring 2021 TV releases should definitely give audiences something to watch
Your Daily Blend of Entertainment News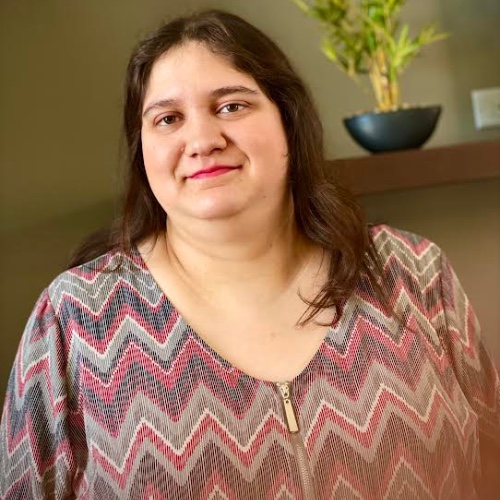 Passionate writer. Obsessed with anything and everything entertainment, specifically movies and television. Can get easily attached to fictional characters.