Why American Idol's Top 5 Makes It Impossible To Know Who Will Win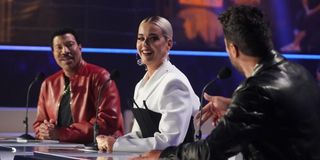 (Image credit: abc press)
American Idol Season 19 has arrived at its Top 5 hopefuls, and with the double-departure of Hunter Metts and wildcard returnee Arthur Gunn, it's going to be a hard choice for America to pick the most worthy contestant to win it all. With just two weeks left in the competition, voters will now face the most difficult decisions yet in choosing who will ultimately win this season of American Idol: Casey Bishop, Chayce Beckham, Willie Spence, Caleb Kennedy, or Grace Kinstler?
For the most part, the past few seasons of American Idol have featured one or two standout contestants that clearly seemed to have an edge over the rest at this point in the competition, but now with the Top 5 lined out for Season 19, one can really make the case that any of them could win. Let's break down who's still in the race in these final weeks of the competition, and what their key strengths are that could ultimately make them the next American Idol.
Willie Spence
Willie Spence is somebody that I and many other viewers all assumed would win American Idol from the very start of the season. His booming gospel voice instantly makes any song more listenable, and his overall positivity makes him a heartwarming favorite with the judges and fans.
Perhaps Spence's greatest attribute, however, is that he hasn't had a single bad performance since this competition started. Literally, Spence has not had an off-night, and at this stage, I'm not sure he's capable of anything but A+ performances. He's going to bring his best all the way to the end, whether that's next week or in the finale, and his perfect streak thus far could be the slight edge that brings the majority of the votes in the final weeks.
Casey Bishop
Casey Bishop is the rocker of Season 19 of American Idol, to the point that she even managed to turn a Coldplay song into something bordering on half-edgy. Unlike past rockers, Casey doesn't try to look the part, which means she's not donning bandanas and leather jackets at every opportunity she gets.
Casey Bishop is that somewhat rare American Idol contestant that, whether she wins or loses, you'd have to think she's getting a record deal at some point. Artists like SZA have called out her talent, and with Arthur Gunn now out of the competition, she'll likely be the only contestant picking rock ballads from here on out. I could even see her picking up hungover Gunn's voters next week and further expanding her fandom going into the finale.
Chayce Beckham
Chayce Beckham quietly slid into the Top 5, and he did it all with a guitar and a smooth voice. A contestant like Chayce Beckham isn't exactly new to American Idol, but it's the type of competitor that can find themselves deep in the competition time and time again based on talent and song choice.
Beckham's biggest advantage thus far is that he's managed to fly under the radar with a lot less hype than other competitors, and is here alongside the other four ahead of the final stretch, which is exactly when upsets tend to happen. By next week voters could get lax, and all of the sudden, Chayce could be in a position to squeak past someone more expected, mainly because viewers assumed the other contestant had the votes. It happens all the time for reality TV competitors, and I think Chayce could absolutely be that guy who slides into the finale due to too many heavy hitters duking it out and splitting the vote.
Caleb Kennedy
I don't know this for a fact, but Caleb Kennedy may be the most successful teen rocking a mullet in 2021. The singer/songwriter has wowed the judges with original songs seemingly written by someone much older than 16 and with a voice that sounds as iconic as many country music legends
This may be a hot take, but I have a good feeling Caleb Kennedy will win American Idol. Country music always seems to do well in general in singing competitions (see Blake Shelton's number of wins on The Voice), and Kennedy is a kid who already sounds like he should be touring with Luke Bryan. Don't be surprised if he shocks everyone and wins the competition, although given how polarizing his Top 5 placement over Arthur Gunn was on social media, I expect there would be some anger about it.
Grace Kinstler
With all due respect, I did not quite know who Grace Kinstler was at the beginning of the competition. As the weeks have gone on, though, this American Idol competitor has transformed into not just a memorable singer but someone who can steal the night with the right performance.
Grace Kinstler is one of the few competitors I've seen in American Idol over the years to truly get better and better as the season goes on. Just when I think she's hit her ceiling, she hits another level, and I think her latest performance of Adele's "When We Were Young" was the best of anyone who performed tonight. If she can follow that same upward trajectory for the last two weeks, I absolutely believe she'll overcome any odds and win this whole thing.
American Idol airs on ABC Sundays at 8:00 p.m. ET. Stick with CinemaBlend for more on the season, including why I'm ultimately for Comeback Night, save one specific circumstance. Let us know in the poll below who you think will win out!
This poll is no longer available.
Your Daily Blend of Entertainment News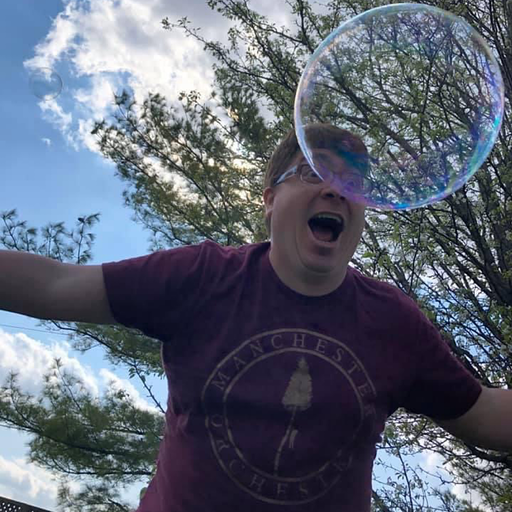 I like good television but also reality television. His day largely consists of balancing his workload between reporting on the latest and greatest news in Star Trek and other sci-fi, as well as 90 Day Fiancé, WWE, Big Brother, and more.