Stargate SG-1's Amanda Tapping Has Good News For Fans Hyped About Potential Return Of The Series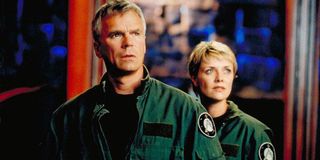 It's hard to believe it's been two years since Amanada Tapping and her Stargate SG-1 co-star Richard Dean Anderson got us hyped for a potential return to the franchise. This last year was a bit of a blur with only a limited number of new TV and movie projects getting off the ground. Yet, as it turns out, more Stargate SG-1 may still be on the table, and Tapping is very interested.
The actress and one of the longtime faces of the Stargate franchise recently spoke out about the potential plans in the works and where things left off last. She noted that she and Brad Wright had worked together on Travelers when the topic of new Stargate episodes came up, telling The Companion:
Over the years, the Stargate franchise has been known for bringing in new casts and creating spinoffs that explore new worlds and storylines. However, the Amanda Tapping-specific idea had been expected to be more of a "continuation" than a spinoff, which makes it more exciting in many ways.
It's no surprise that Amanda Tapping might want to come back should this come to fruition. She was a mainstay character across the original series' 10 seasons, along with Christopher Judge (Michael Shanks recurred for a few seasons and Richard Dean Anderson had bowed out of the last couple of seasons). Tapping has also been seen across the Stargate universe and was in a bunch of episodes of Stargate: Atlantis as well as a couple of episodes of Universe. She's had a robust acting and directing career outside of the sci-fi series -- thus the directing mention in her comment -- but bringing her back for whatever Stargate does next makes all the sense in the world.
It's worth noting that even though Richard Dean Anderson bowed out of the series before it wrapped, just a couple of years ago, even he seemed at least contemplative about a return, noting in May of 2019 that working with the cast during Stargate SG-1's original run was super rewarding.
While Richard Dean Anderson is over 70 these days, I'd still like to see him back for an episode or two. Maybe they have to pull him from his fishing to help save the world for one mission or something?
The last couple of things the Stargate franchise has tried -- Stargate: Origins and the Stargate Command -- did not end up being particularly successful, but I do think there is a fanbase out there for another Stargate project. Add in a few original cast members and tie-ins and I really do think the franchise could be in business; it just needs to find a platform people actually use (sorry not sorry Stargate Command).
Speaking of original characters, recently a separate podcast over at The Companion featured Brad Wright also mentioning he was writing a Stargate project and creating lines for Doctor Daniel Jackson (Shanks), so this does seem like an idea that is very much coming together with at least some of the original cast intact. We'll keep you updated as this long-gestating project keeps getting the ball rolling and moving forward. Hopefully next time, we'll have even more enticing news. But hey, hearing Tapping say she's basically all in is definitely a good start.
Your Daily Blend of Entertainment News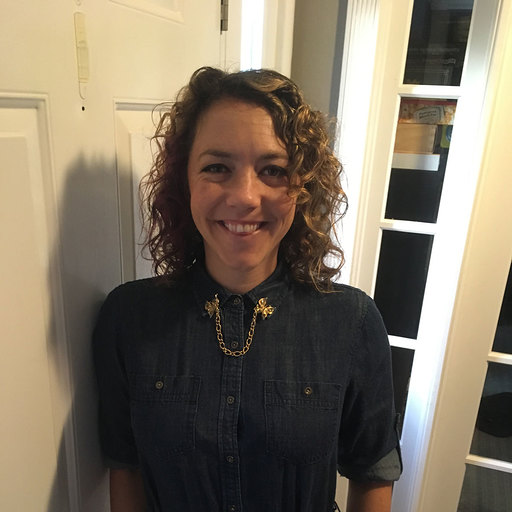 Reality TV fan with a pinch of Disney fairy dust thrown in. Theme park junkie. If you've created a rom-com I've probably watched it.