The Fan Reaction Law And Order: SVU's Mariska Hargitay Loves Getting For Benson And Stabler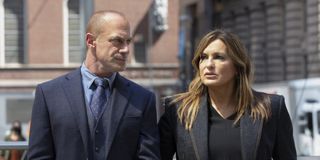 (Image credit: nbc press)
Law & Order: SVU has been airing for quite some time, but fans are as loyal as ever. With the premiere of spinoff Law & Order: Organized Crime, Christopher Meloni fully returned to the franchise as the beloved Elliot Stabler. The Dick Wolf-created dramas brought several crossovers to the first season of Organized Crime, as well as to Season 22 of SVU, meaning that fans have enjoyed plenty of quality time between Stabler and Mariska Hargitay's Olivia Benson once more. And you can bet fans are always vocal with Hargitay and other sabout what they love the most when it comes to Bensler.
Fans went bananas after the first look at Benson and Stabler's long-awaited reunion was released in January, and despite Christopher Meloni not predicting a satisfying return, SVU did give them a somewhat messy reunion. And it hasn't quieted down much, proving how much fans have wanted to see the former partners together again after Meloni's (also somewhat messy) exit in Season 12. While speaking to Variety, Mariska Hargitay shared her favorite compliments she's gotten from fans regarding the longtime partnership:
Fans know exactly the kinds of moments she's talking about, even if they're not one's particular favorite. All the emotions. All the history. All the smoldering.
Christopher Meloni departed the Law & Order series in 2011 and didn't return until 2021. While 10 years seems like a long time, it appeared effortless for Meloni and Hargitay to return to form. The fans' reaction to Bensler's reemergence clearly made a positive impact on the two stars. Recently, Organized Crime's Tamara Taylor even spoke out about the fan anger she's experienced regarding Stabler's time spent with her character, Angela Wheatley, mentioning that although the original spinoff drama has been airing for 22 seasons, the fans remain as passionate as ever.
In April, Meloni spoke about the potential of a Bensler romance after all these years and while he didn't give a completely straight answer, he did say that there was going to be some stumbling, which he wasn't wrong about. At least from a character perspective, if not a performance one. Stabler's reappearance came at a tough time in his life, and Benson was immediately on board to work with him again, by his side, to investigate his wife's death. The two did still have to have some very awkward conversations, but through it all, they're still two peas in a pod.
Since both SVU and Organized Crime have been renewed for new seasons, fans will likely see Benson and Stabler reunite once again in the fall, where Mariska Hargitay and Christopher Meloni can show their longtime fans more love. Since the two of them are just as close as they were before, as indicated from when SVU wrapped filming for Season 22, it won't be surprising if there are more crossovers than ever in the future, especially if COVID protocols are more relaxed for filming. Be sure to keep up with all the 2021 Summer TV shows coming soon while waiting for more news about Season 23.
Your Daily Blend of Entertainment News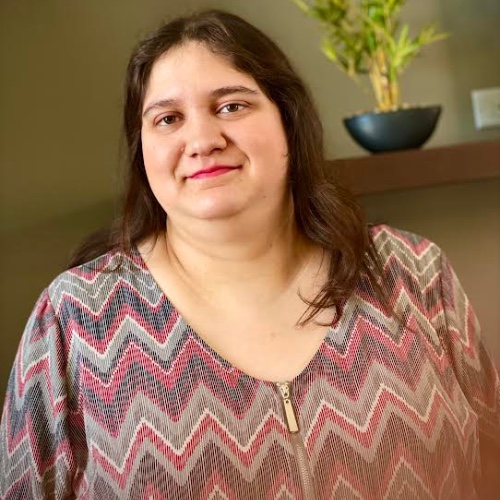 Passionate writer. Obsessed with anything and everything entertainment, specifically movies and television. Can get easily attached to fictional characters.