The Book Of Boba Fett: 6 Quick Things We Know About The Star Wars Disney+ Show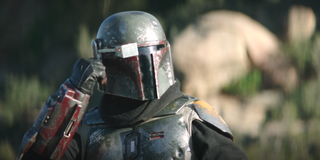 I've watched Star Wars for quite some time now, and when The Mandalorian premiered not too long ago, I was enchanted by the great story, interesting characters, and wonderful landscapes the series had to offer. However, Season 2 offered a brand new entity to be excited about in the Star Wars universe – the re-introduction of Boba Fett, and the spin-off, The Book of Boba Fett.
That's right, one of Star Wars' most popular characters, Boba Fett, has finally gotten his time to shine in his own spin-off series. The confirmation of the show created a whirlwind of hype for fans, looking to updates online to see when it might possibly air on Disney+ and what we can expect. While The Mandalorian Season 3 might be a little far-off, The Book of Boba Fett is coming sooner than you think. Here is everything we know about the upcoming Star Wars television series.
The Book Of Boba Fett Will Premiere In December 2021
Luckily for Star Wars fans, we will not have to wait long for The Book of Boba Fett to come out. When the show was originally announced at the end of 2020, it's been confirmed that The Book of Boba Fett is going to come out in December of 2021. There's no specific date set yet, but that's the timeframe Disney+ announced, and there's been no update changing that status since.
We can happily add that to our 2021 television shows list when that date becomes accessible because that is a series to definitely look forward to.
The Book Of Boba Fett Will Star Temuera Morrison
For those who don't know, prior to his appearance as Boba Fett in The Mandalorian, Temuera Morrison has portrayed the character before – and his father, Jango Fett, in Star Wars Episode II: Attack of the Clones back in 2002. He also provided the voice of Boba Fett for the 2004 Star Wars re-release of The Empire Strikes Back.
If you were a fan of him coming back, get excited, because Temuera Morrison will be back to star as Boba Fett for The Book of Boba Fett, further expanding on his story more and hopefully seeing him be an absolute bad-ass. We can also say that Ming-Na Wen, the actress behind Fennec Shand, Boba Fett's partner, will return in the series as well alongside him. It already makes me so excited.
Robert Rodriguez, Dave Filoni, and Jon Favreau Are Executive Producers For The Book Of Boba Fett
The episode of The Mandalorian that brought back Boba Fett, titled "Chapter 14: The Tragedy," was directed by Robert Rodriguez, a director well-known for some of his other films like Sin City and Alita: Battle Angel. In the upcoming The Book of Boba Fett, Robert Rodriguez is returning as an executive producer of the show.
Alongside him will be The Mandalorian creator Jon Favreau and executive producer Dave Filoni, both signing on to act as executive producers for The Book of Boba Fett as well. With how amazing The Mandalorian has been these last two seasons, I can only imagine the stories that these three talented men are coming up with for one of the most iconic movie characters of all time, in my opinion.
The Book Of Boba Fett Appears To Have Wrapped Production
With confirmation that The Book of Boba Fett would premiere in December of 2021, it's only natural to wonder when the actual show would wrap up production. Luckily, it seems that The Book of Boba Fett has done exactly that within the last couple of weeks.
Ming-Na Wen, who portrays Fennec Shand, posted on her Twitter page not that long ago on June 8 about Latex gloves and Star Wars shorts, but what really sealed the deal was her hashtag, saying that it was a "wrap gift." This presumably means that The Book of Boba Fett has wrapped production.
While I'm sure that The Book of Boba Fett still has a long way to go in terms of post-production, it's exciting to see that it seems the show has finished up on their actual filming. If this is the case, that December 2021 premiere date is looking even nicer.
The Book Of Boba Fett Will Show Us Where He's Been Since The Empire Strikes Back
While I do love The Mandalorian, when I originally watched "Chapter 14," I was a bit perplexed as to where Boba Fett even came from. The last time we saw him on screen, he was eaten up by a Sarlacc and was seemingly killed. And now he pops up, looking unharmed? How the heck did that happen?
Well, it looks like we won't have to wait long for that answer, as The Book of Boba Fett is looking to address his past. Temuera Morrison recently did an interview with Rotten Tomatoes about the upcoming series, and what it is going to add to Boba Fett's story as a whole.
This has always been one of the outstanding mysteries in the Star Wars canon that always confused me for so long. I am eager to find out what happened.
The Book Of Boba Fett Will Also Explore The Relationship Between Boba Fett And Fennec
In "Chapter 14," we find out that Boba Fett saved Fennec after she was seemingly killed on Tatooine, nursing her back to health using cybernetics. Afterward, he recruited the mercenary as his partner. Fennec has also appeared in The Bad Batch recently, further talking about her past and her story. But since The Bad Batch takes place in the past, we haven't gotten any new info about her time with the legendary bounty hunter.
I want to say that this is a bad-ass partnership that I can get behind, but I need to know why it truly happened in the first place. I have to understand where Boba Fett felt it inside of him to help this stranger and make her his partner.
Fortunately, Ming-Na Wen confirmed in an interview with Entertainment Tonight that it will be an integral part of the new show, talking about what fans might see in the upcoming The Book of Boba Fett.
With how quickly spoilers spread on the internet, it's not a surprise that Ming-Na Wen is staying as silent as possible on what the new series has to show us. I, for one, can't wait to see the complexities of the two of them, and truly understand how they work together as a team.
Geez, all of these upcoming Star Wars movies and TV shows are almost starting to overwhelm me. But at least we know there are some awesome names behind The Book of Boba Fett and soon, we'll get all the answers we need. I think I just might need to re-watch The Mandalorian again.
Your Daily Blend of Entertainment News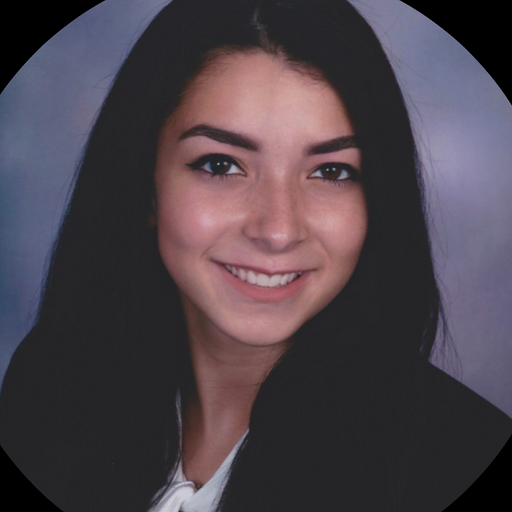 Big nerd and lover of Game of Thrones/A Song of Ice and Fire. Will forever hate season eight. Superhero and horror geek. And please don't debate me on The Last of Us 2, it was amazing!