Counting On Cancelled: Former Duggar Stars Finally Speak Out, But I'm Surprised It Didn't Happen Earlier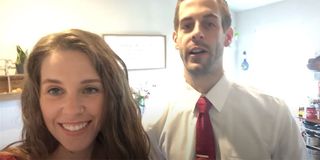 When Counting On was cancelled just a few days ago, the Duggar clan was, for the most part, not super vocal about the TLC decision after 11 seasons on the air. Jinger Duggar did speak out, and the clan's famous parents Jim Bob and Michelle Duggar eventually crafted their own statement, but Jill and Derrick Dillard remained strangely silent, a choice I found to be a little odd after all of their outspoken comments against the Duggars in recent years. Now, finally, they've decided to speak up, but I'm still surprised it didn't happen sooner.
How Jill And Derick Dillard Finally Responded To The Cancellation News
If you know anything about Jill and Derick Dillard it's that the couple was actually a part of Counting On when it first hit the airwaves. However, Derick Dillard and Jill Duggar's relationship with Jim Bob in particular soured during their time on the show and they ultimately left Counting On in 2017. Now, days after Counting On was cancelled by TLC, the family has shared their thoughts regarding their experience on the reality series one more time.
The "pressures" and "unexpected challenges" Jill Duggar Dillard and Derick Dillar are speaking on here have been heavily detailed and have been detailed repeatedly before. Derrick, in particular, has aggressively stated his case for why the couple is somewhat estranged from her family and his in-laws.
I'd go so far as to call it a feud, albeit a one-sided one, as Jim Bob Duggar and Michelle have largely been absent from the actual conversation. Derrick Dillard, on the other hand, has called out the famous matriarch and patriarch for "false narratives" and has also alleged Jim Bob will "attack the victims if they threaten his show." In the time since, Jill and Derick Dillard said
Their main feelings on the cancellation news? "Better Late Than Never." But given how they have responded in the past, the response here was pretty late. I would have guessed they would have jumped at the chance to comment on the downfall of Counting On, which effectively ends the Duggar family reality empire. Some of the Duggars have already started side hustles on YouTube, or in one case, selling clothing on Poshmark.
Why Were Jill And Derick Dillard So Late To Respond To TLC's Counting On Cancellation?
Well, according to the former reality couple, they weren't given any advance notice on the cancellation. Couple that with the fact they are the busy parents of two boys and the response, according to them, just wan't a huge priority. (Particularly when there were Fourth of July celebrations to plan!)
Given just a few months ago, Jill Duggar Dillard said there's "still drama" with her family, I would have imagined they would have been bursting to speak out. This is particularly true given Derick Dillard has been one to shoot from the hip with comments in the past. However, Counting On got cancelled amidst a slew of sensitive topics for the family, including Josh Duggar getting arrested on multiple charges related to child pornography after his family (and Jill)-related molestation report from years ago.This time, it seems they opted to avoid adding any fuel to the fire and to go their own way. The two have, after all, been away from the show for awhile, and have been in therapy to boot.
Your Daily Blend of Entertainment News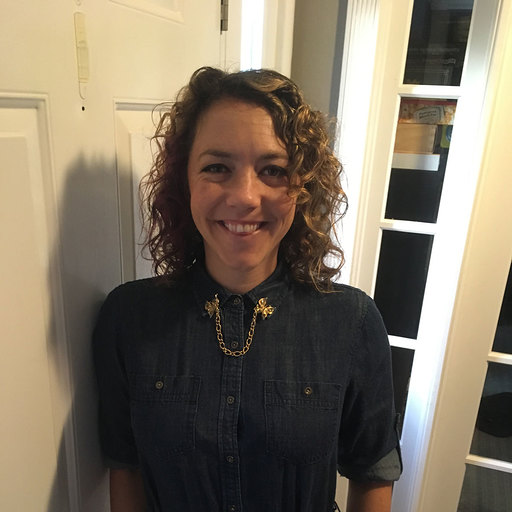 Reality TV fan with a pinch of Disney fairy dust thrown in. Theme park junkie. If you've created a rom-com I've probably watched it.