Surprise, Outlander's Caitriona Balfe Reveals She Had A Droughtlander Baby During Wait For Season 6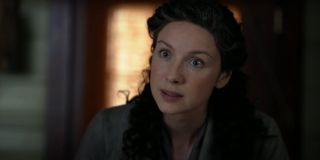 (Image credit: Starz)
The wait for the next season of Outlander, affectionately and seriously known as Droughtlander to fans, has been rather gruesome this go around. Questions continue to linger about how Claire Fraser will handle the fallout from the storyline in Season 5, not to mention how it will all depart in various ways from Diana Gabaldon's novels. In the midst of our heightened stages of speculation, star Caitriona Balfe has taken to handing out some spoilers. Not about Season 6, but about the new addition to her life, as the actress recently gave birth to her first child.
Outlander's Caitriona Balfe shared on Instagram that she had been taking time away from social media while "cooking up" her newborn son, shared with her husband of two years, Anthony McGill. It is unclear exactly when he was born or what his name is, though if he was named Brian, I'm sure Outlander fans would go through the roof. In terms of Balfe's personal life, though, it's not truly been a Droughtlander after all. About her new baby, she wrote,
In the post, Caitriona Balfe was also mindful of the "privilege" of the time and place in which her baby was born. Very apt, considering that her storyline in Outlander has always put focus on the level of safety for women and children in troubling historical times. She noted that in the present-day West, everyone is "so lucky" to bring life into the world, without fear of unimaginable dangers seen elsewhere. Along with including a picture of her baby's hand, Balfe asked fans to consider donations for several charities that would help children in need. See her adorable and inspiring post here:
It's surprising that Caitriona Balfe was able to keep her Droughtlander baby a secret for so long. It's almost as surprising as that Murtagh twist in Season 5 of Outlander, or the fact that it's been 7 years since the series first started. I guess it helps that the crew captured enough behind-the-scenes videos to keep fans entertained during the hiatus, without raising much awareness to Balfe not being on social media much.
This newborn bairn is yet another addition to the Outlander family, joining Brianna's fictional baby who was born in the last season. Perhaps it's no coincidence that Brianna, too, wished to protect her child from the dangers of the time period and return to the present day. However, that wasn't quite meant to be on the narrative side.
Season 6 of Outlander is slated for release sometime in 2022. On top of the interim Droughtlander slog, fans have been slightly disappointed that the show will be the shortest season to date, with only eight episodes. Hopefully, the new storyline will make the current lack of episodes worth it in the long run. Apart from Caitriona Balfe's real-life new baby, the only plot spoilers fans are getting are ones of their own making – namely about a certain someone who falls in love with Claire. (No, not Jaime.)
2022 isn't too far away, though. In fact, it's practically a stone's throw away. American Revolution, here Outlander comes. Now don't forget to keep track of all the new shows hitting the 2021 Fall TV schedule while waiting to return to the past.
Your Daily Blend of Entertainment News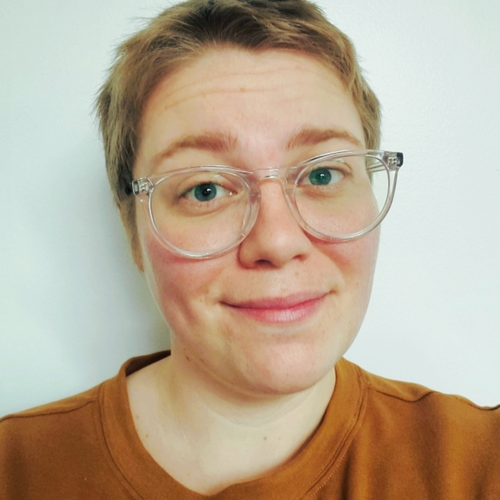 Movies and TV News Writer
Freelance writer. Favs: film history, reality TV, astronomy, French fries.